Senator Kamala Harris at Russia Hearing
This Senator's Withering Reaction to Being Manterrupted Is So Very Relatable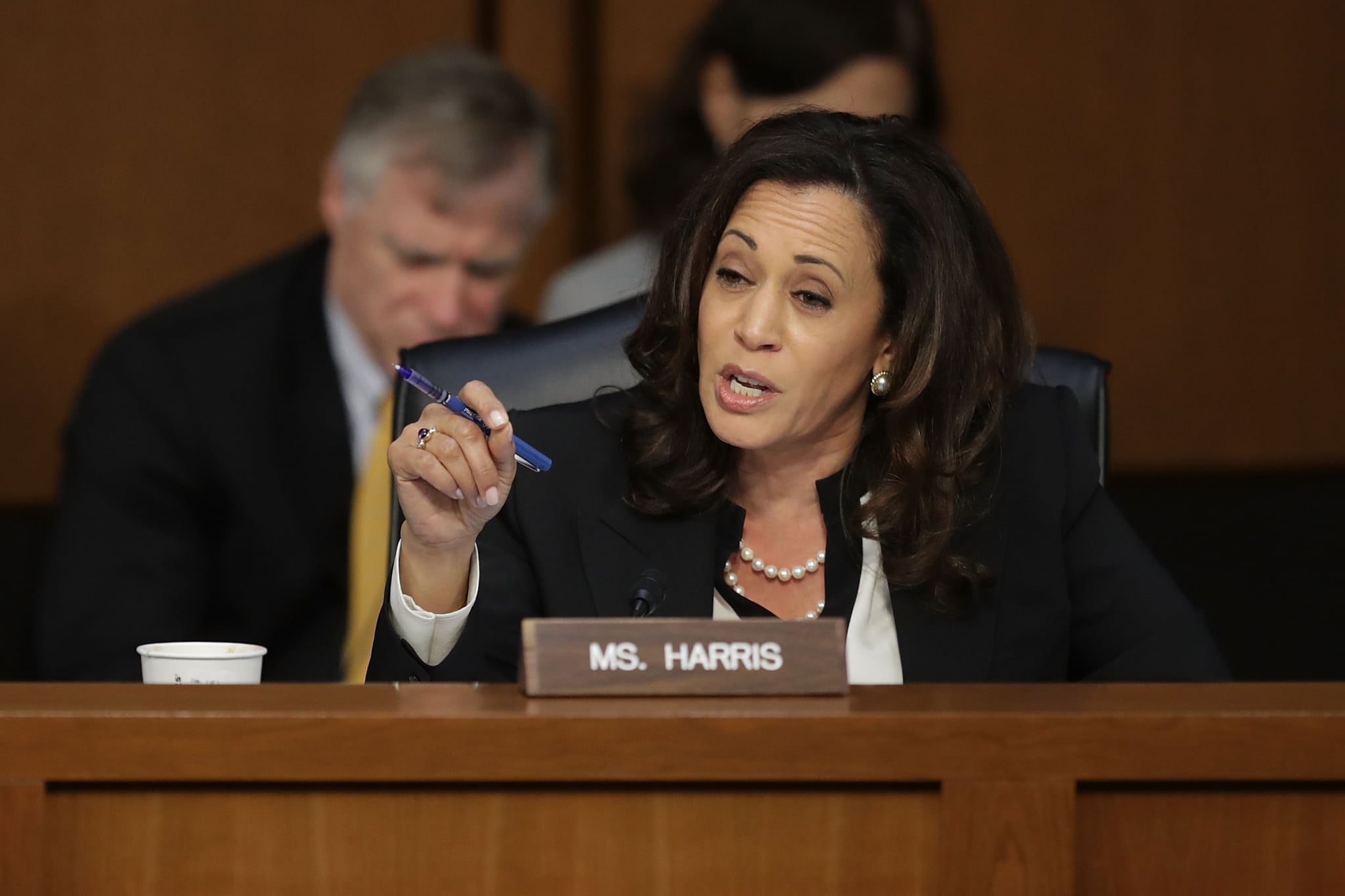 Image Source: Getty / Chip Somodevilla
Senator Kamala Harris was none too pleased when she was manterrupted by Senator Richard Burr — not once, but twice — during an intelligence hearing on surveillance and Russia on June 7. The senator from California, who is a seasoned former prosecutor, was cheered on social media for her refusal to back down and her commitment to asking tough questions during the hearing on Capitol Hill. But as she interrogated Deputy Attorney General Rod Rosenstein, Burr interrupted and talked over her, accusing her of not giving witnesses adequate opportunity to respond to her inquiries. Watch the moment unfold here:
Watch: The moment when women everywhere agreed with Sen Harris after she was interrupted by Burr who didn't do the same w King & others pic.twitter.com/3KPAqwxVQl

— Vote NOW, Don't Wait (@yottapoint) June 7, 2017
Truly, Harris's "nope" face said it all: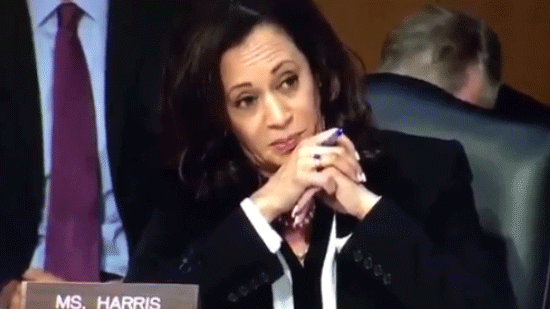 The apparent sexism at play in Burr's treatment of Harris was not lost on Oregon Senator Ron Wyden. Harris's fellow Democrat took to Twitter to point out that, when he asked similarly tough questions in the hearing, Burr didn't cut him off.
.@SenKamalaHarris was getting facts onto the record. I was not interrupted by @senatorburr when I asked tough questions. She was. https://t.co/gRJiUGUQny

— Ron Wyden (@RonWyden) June 7, 2017
And Wyden wasn't the only person to point out the mansplain-y, misogynistic treatment Harris faced:
The chauvinism that CA Sen. @KamalaHarris just experienced from colleagues and witnesses in the #SSCI hearing... (attn: @SenFeinstein)

— Jackson Perry (@jacksonrperry) June 7, 2017
@SenatorBurr you're a misogynist. @KamalaHarris does not belong in "her" place. She is a US Senator and represent CA and it's constituents.

— Zoe Boukalik (@ZoeBoukalik) June 7, 2017
@KamalaHarris i have been watching for over 1.5 hours and not once did they reprimand the men that have questioned the weasels. Stay strong.

— Misty Wheels (@exposetrumptard) June 7, 2017
We think it's safe to say that every woman has encountered a Burr in her life, but we're letting Harris's refusal to be deterred serve as a reminder that, no, we don't have to pardon manterruptions. Burrs of the world, take note.