Silicon Valley Companies Give Time Off to Protest
Whoa: Companies Are Offering Time Off to Protest Trump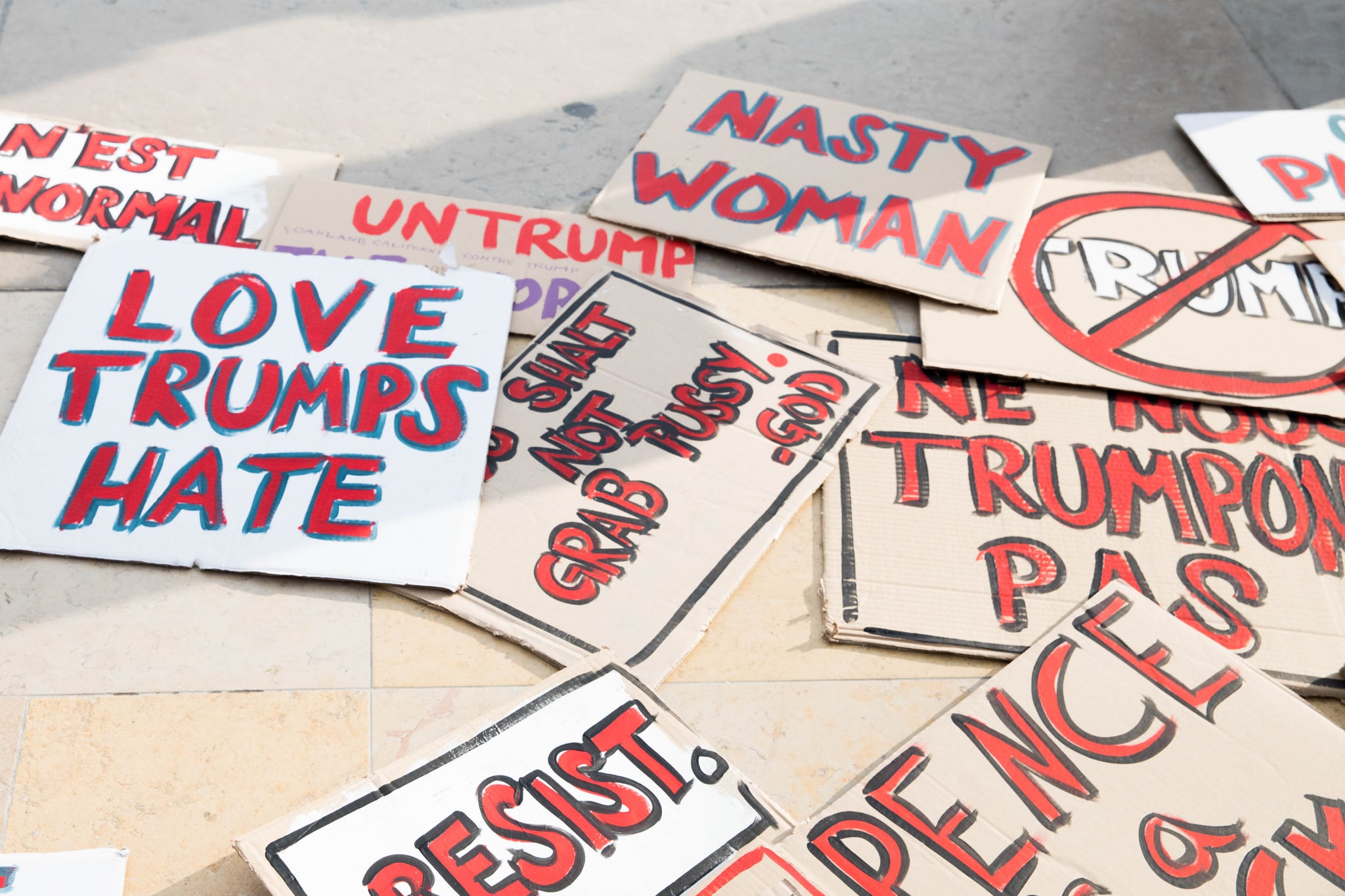 Tech companies are taking a strong stance against Donald Trump. Several firms in Silicon Valley are now offering paid time off to protest the president and his administration in various forms. The latest to do so is Facebook, which will let employees take part rallies on International Workers' Day (May 1) without any consequences.
This year, protests on May 1 are taking on an even bigger significance, considering the numerous ways tech companies work with immigrants. Facebook is letting its employees take time off and has said it "will investigate if any of its vendors illegally crack down on their employees' protest rights," reports Bloomberg. If it finds that one does, Facebook will "reevaluate its ties" to the vendor.
But before Facebook made it clear that it would offer time off for protests, smaller startups like Fauna set the trend. The company, with just 13 employees, lets people take "unlimited paid leave to participate in rallies, vote, write letters to elected officials and take part in other civic activities," reports The Washington Post.
"We want our employees to know that we absolutely support the betterment of our country," Amna Pervez, director of recruiting and retention at Fauna, told The Washington Post. "People can take whatever they feel like they need to make a meaningful difference."
The Washington Post goes on to list several other companies that offer similar paid time off policies, like Turbine Labs and Jelly Industries. As President Trump continues to ramp up his anti-immigration stance, particularly on H-1B visas, which grant a temporary visa for "specialty occupations," expect Silicon Valley to continue to fight back.