Stormy Simon Interview on Cannabis, Legalization, Overstock
Former Head of Overstock.com Fights For Cannabis: "I Know My Body Better Than the Federal Government"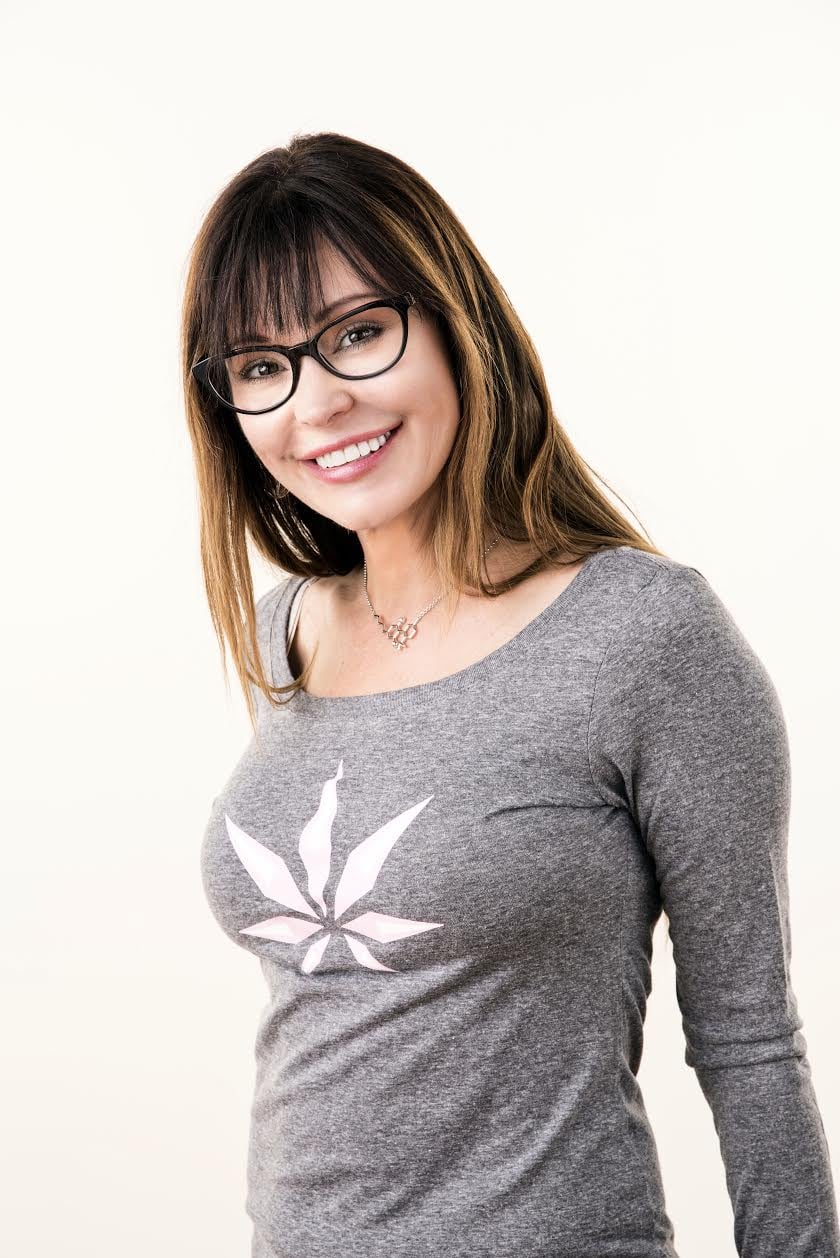 When Stormy Simon began as a temp at Overstock.com in 2001, she probably didn't think she'd rise to become president of the ecommerce company — let alone step down from that position to advocate for cannabis 15 years later. At the time, she was a single mother coming off of welfare who needed a temporary job for a few months before going back to school. Admittedly, Simon wasn't excited about the opportunity, as it was more of a means to an end. But over the course of the next few months, she dove head first into the world of ecommerce without ever having even shopped online before.
"I hadn't done anything in the industry I was in," Simon told POPSUGAR. "So I was learning about it and getting excited and placing orders and just thinking, 'This is really big.' The good news was nobody had any more knowledge than I did. We all were figuring it out while we were there."
Simon pitched in wherever she could, and eventually rose from temp to director, starting the books, music, and video department, and growing it to a $150 million business. Her female-targeted "Discover the Secret of the Big O" campaign drove the online retailer from $250 million to $500 million in revenue, and then, just three years into her role at Overstock.com, Simon took her first executive title as VP of Branding. She revamped the customer service department to Customer Care and turned it into an award-winning department that was unparalleled by any other online business at the time. In 2009, Overstock.com entered profitability.
After Simon made the impressive jump to president in 2014, she realized that she had reached her peak in terms of helping the company grow — and eventually left Overstock.com two years later.
"It wasn't a quick decision," Simon said. "It was a decision I thought about a lot. I wanted something new. I've had such great success, just unheard of success, and so that moment built and just kind of revealed itself over time."
Her next move was a complete 180 from ecommerce: getting involved in the cannabis movement. Simon, who's always been a green supporter, became passionate about its medicinal benefits and scientific value, and therefore, user rights. But even with recreational use legalizing across the country, there's still much stigma surrounding the Schedule I drug.
"The time has come that we all have to step up," Simon said. "It's a prohibition, it really is. But the fight isn't for drinking or getting high. We're not fighting to get high. We're fighting to medicate [ourselves] and have scientific research about the types of medicine we're interested in."
"We're not fighting to get high. We're fighting to medicate [ourselves] and have scientific research about the types of medicine we're interested in."
Simon immersed herself in the cannabis community by working at a grower and medicinal dispensaries in Colorado. Meeting people — from children to cancer patients — whose lives have been changed and saved from marijuana was an experience that completely opened her eyes to a world beyond recreational use. Although six states and counting have legalized marijuana, the United States is still ways away from accepting it.
"I think it's education from beginning to end," Simon said. "We have been educated as Americans on opiate-related drug overdoses, opiate-related abuse and addiction. We pump this nation full of Valium and Xanax to deal with the stress and those are all highly addictive. Thirty-three thousand people in 2015 died from an opiate-related drug overdose. In 2015, zero died from cannabis. Zero! And out of those 33,000, 60 percent were under a doctor's care! Sixty percent had a prescription!"
Despite our country's opioid epidemic, it's citizens possessing and using marijuana who are being criminalized. According to the ACLU, "[Fifty two] percent of all drug arrests in 2010 were for marijuana." And in 2016, 89 percent of those charges were for possession only.
"[The] FDA is more interested in telling us and dictating to us how and what is right," Simon said. "I tend to think I know my body better than the federal government."
Simon serves on the advisory board for CannaKids, a parent-friendly cannabis oil company that helps cancer patients and those with a variety of diseases. The company was formed through Saving Sophie, a nonprofit started by the very same parents. CEO and founder Tracy Ryan and her husband began using cannabis to treat their daughter, Sophie, who had a brain tumor at just 8 months old. With a combination of chemotherapy and CBD-heavy oil, Sophie saw miraculous results and her tumor shrank significantly more than what chemotherapy is typically capable of doing alone. The dual treatment continues to keep her mass size down.
"And what's interesting about it? People have to come out and say what their sickness is to get people to believe that, and in the private world you just get prescribed things and nobody knows," Simon said. "You do have to come forward, so it's a weird time with [cannabis]. People don't acknowledge it as a medicine."
In addition to being involved with CannaKids, Simon also serves on the board of leading marijuana magazine High Times. Ever since leaving Overstock.com, she's dipped her toes into merging the worlds of ecommerce and cannabis with a bit of consulting, though current laws are preventing it from reaching the level of traditional retail. As for her next move, Simon said she's going to keep her eyes open for opportunities as the industry continues to flourish while enjoying what she's doing right now. When POPSUGAR asked what others can do to support the cannabis movement, she said the only way we can overcome fear and stigma is as a collective.
"Just begin to say, 'I'm interested.' Just a little interested. It's really what everybody has to do because I think what we're up against, it should be a house of cards."
Image Source: Stormy Simon