Syrian Dad Holds Dead Twins After Gas Attack
Photo of a Heartbroken Dad Holding His Dead Twins Epitomizes the Horror in Syria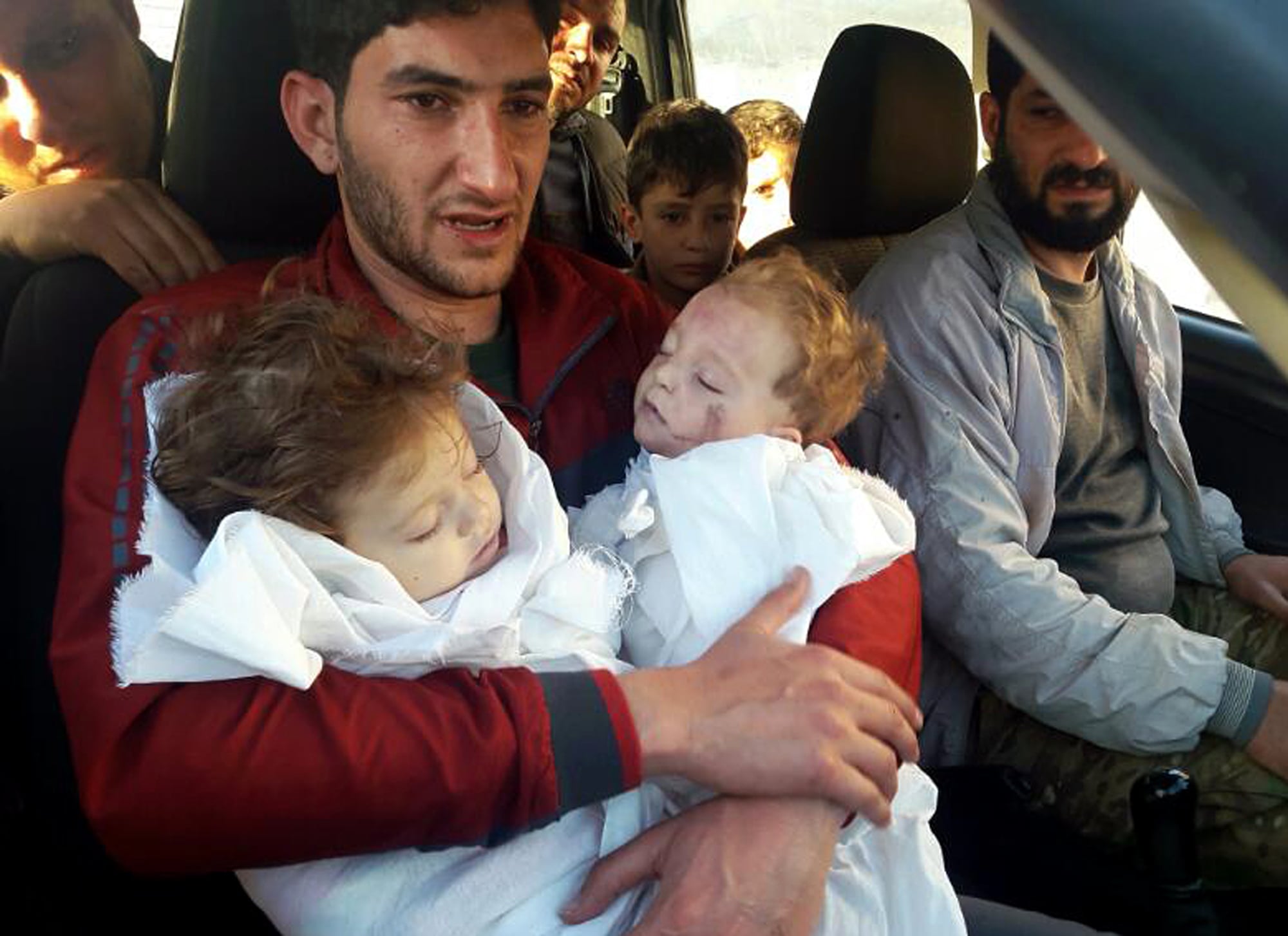 On April 4, at least 72 people were killed when suspected chemical attacks struck a northern town in Syria. But the story behind one viral photo following the airstrike is giving the rest of the world a glimpse into the true horror and loss incurred by the attack. In the photo seen around the world, Abdel Hameed Alyousef holds onto his deceased 9-month-old twins, Aya and Ahmed, heartbroken, in his final moments with them.
"I was right beside them and I carried them outside the house with their mother," Alyousef told the Associated Press. "They were conscious at first, but 10 minutes later we could smell the odor."
The chemical gas that killed his two children also took many of his family members' lives. When looking for the rest of his family, Alyousef found the lifeless bodies of his two bothers, two nephews, and his niece, in addition to many friends. "I couldn't save anyone, they're all dead now," he said.
He reportedly lost 20 loved ones from this heinous crime and he is not alone in suffering. Alyousef asked his cousin to record his last moment with his children so the world could understand the atrocious events that are going on in Syria. Our thoughts are with Alyousef and others who lost loved ones during this scary time.
#Syrian_Rporter #Syria Father who lost his twins his wife Dalal &20+ family members from yesterday's Assad's chemical attack #Khan_shikhun pic.twitter.com/0RTEX074sp

— شبكة مراسل سوري (@Sy_Reporter) April 5, 2017