Violence Against Transgender Women on Pose
Why Trans Women Feel Torn in the Wake of the Latest Pose Episode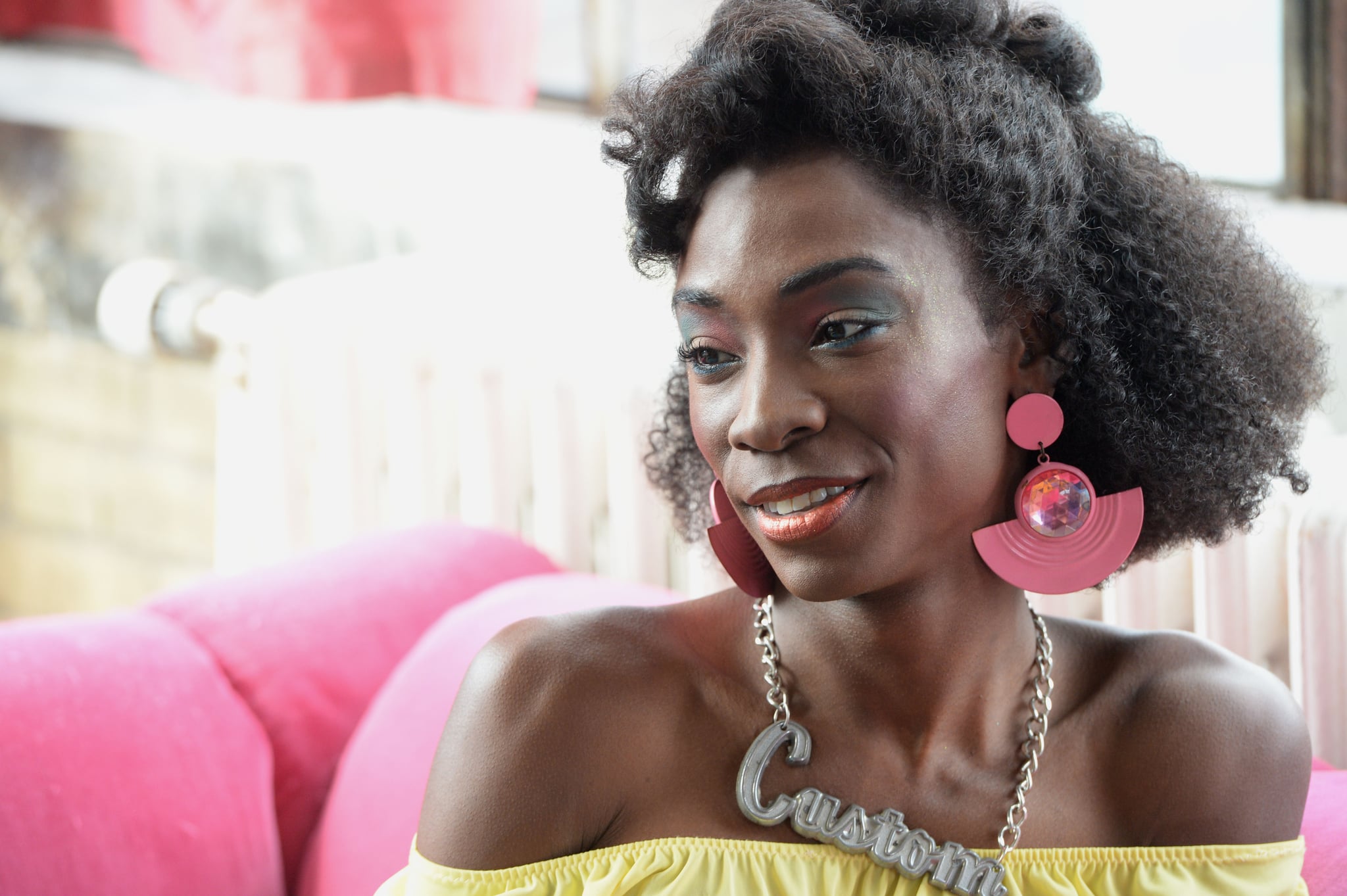 The world met Pose's Candy Ferocity on June 3, 2018. The member of the House of Abundance was a speedy, driven, and fast-acting woman with a sharp tongue and tons of energy and motivation to boot.
For the very first time, a generation of young black and brown trans girls saw a new kind of role model on television: Angelica Ross, who portrayed Candy on the FX series, is 38 years old, a self-taught coder who has founded her own non-profit TransTech Social Enterprises, and is independent and empowering.
Ross's portrayal of Candy — as with the other trans women who play characters on Pose — was strong, flawed, empathetic, raw, funny, and so much more. Pose is one of the first of its kind on TV, boasting the largest trans cast in the medium's history.
For those of us who are all too familiar with transmisogynoir and face it in our own lives, it felt less than eye-opening, and certainly was not entertaining.
July 9's episode, "Never Knew Love Like This Before," left many of us on the edge of our seats as we witnessed the end of Candy Ferocity. Candy, a black trans woman, was the victim of violence — the same violence we are currently facing in our community in reality. For many non-black trans and cisgender viewers, Candy's death may have served as a moment of understanding — yet for those of us who are all too familiar with transmisogynoir and face it in our own lives, it felt less than eye-opening, and certainly was not entertaining.
Black trans author Vanessa Clark believes Candy's death was unnecessary. "Candy only thrived in death, it was only her ghost that received the roses," Clark told me. "While I admired [Pose] for putting a spotlight on trans deaths through Candy's murder, it could have been more powerful, and even more subversive, noble, and admirable, if they had Candy survive a murder attempt while still making the point that she could have died, and that many women of her experience get murdered."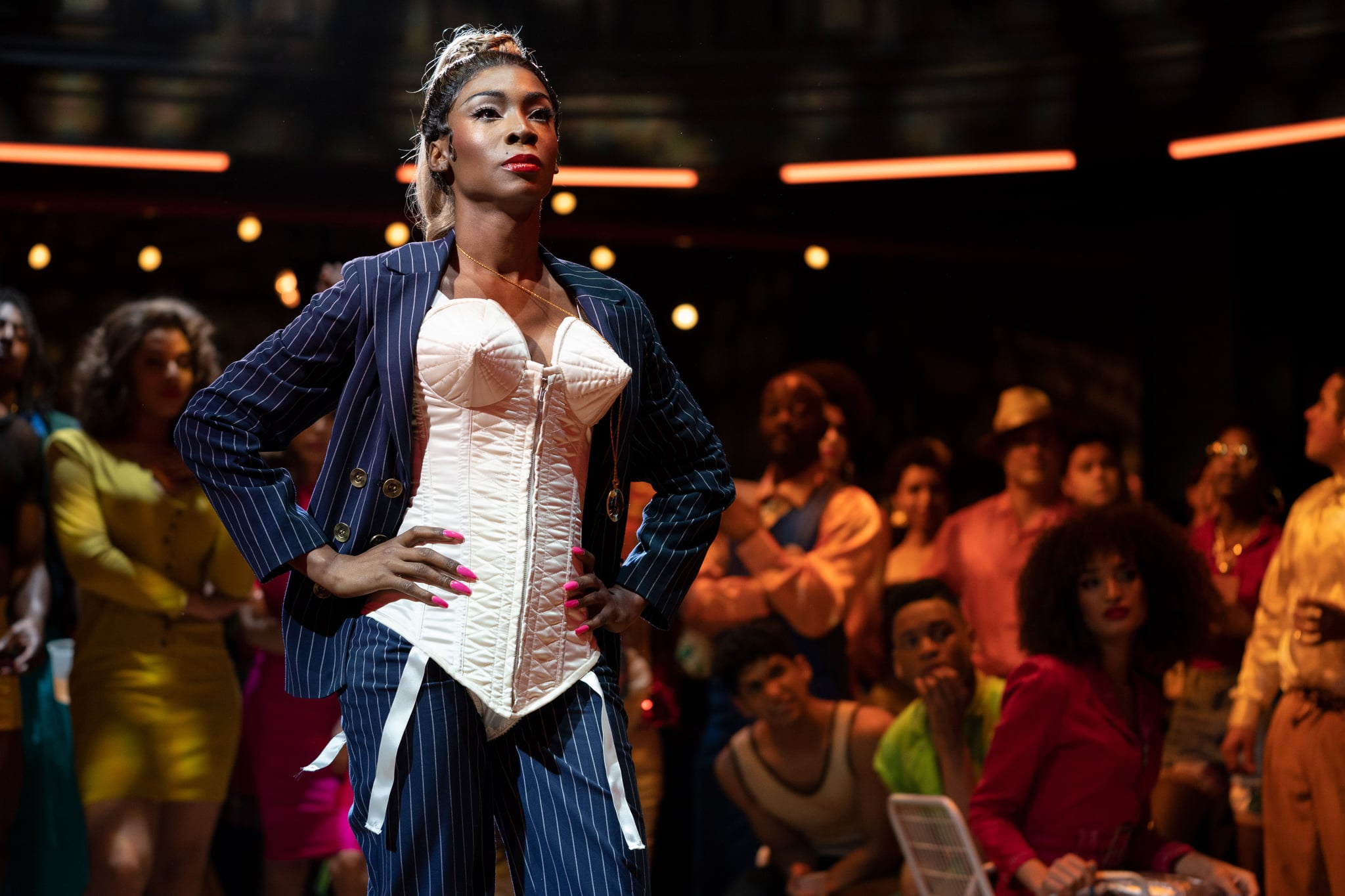 Other viewers such as Princess Mitchell, a black trans woman based in Japan, believe that Candy's character was written unfairly, and have called on the show to address colorism from both seasons one and two. Critics point to the fact that Ross and Dominique Jackson's characters of Candy and Elektra, respectively, are two of the only dark-skinned black trans characters on the show — and are both portrayed as loud, pushy, and aggressive.
Mitchell says that Candy's entire existence was based on satire and tropes and stereotypes that should've been ditched years ago. "They killed off one of the very few dark-skinned black trans characters on the show and made her out to be an angry black woman who was jealous of Lulu because she's light-skinned and thick." Mitchell told me, "for a show that supposedly checked the script for this episode many times before filming they obviously let something like this slip."

Kuchenga, a black trans journalist from England who prefers to go by her first name, is an avid watcher of Pose. Kuchenga said the colorism directed towards Candy in the episode four scene with Lulu doesn't seem out of character or egregious. "As the fat black friend I've often been told how 'jealous' I have been when a friendship has ended." Kuchenga told me, "For the most part it's been a way to dismiss the fact that I've been a wounded victim of an act of colorism and left resentful that my former light-skinned friends just witnessed it happening with disinterest."

Kuchenga says that she doesn't believe Candy was jealous in a simplistic way: "I read a lot into Candy saying 'it wasn't all that bad' the way she said it so softly disguised her underlying message of 'girl, get over it.' I have the same reaction most of the time if I'm honest."
Perhaps we already see so much of that violence in reality, we don't need to necessarily see it on TV.
Many, including myself, also condemned Pray Tell's attempts to speak at Candy's funeral after spending the beginning of the episode (and much of the season) vilifying and demonizing Candy.
Pose writer Janet Mock defended the plotline in an interview just after the episode aired. "[We knew] that we would have to lose one of our main characters. We were quite sure that we didn't want it to be necessarily anchored around the epidemic of HIV/AIDS at the time," she told Deadline. "Instead, we wanted to really concentrate on the epidemic of violence that trans women are facing, not just back then but today. And we wanted to illustrate what loss looks like for this community in a very deep and impactful and grounded way."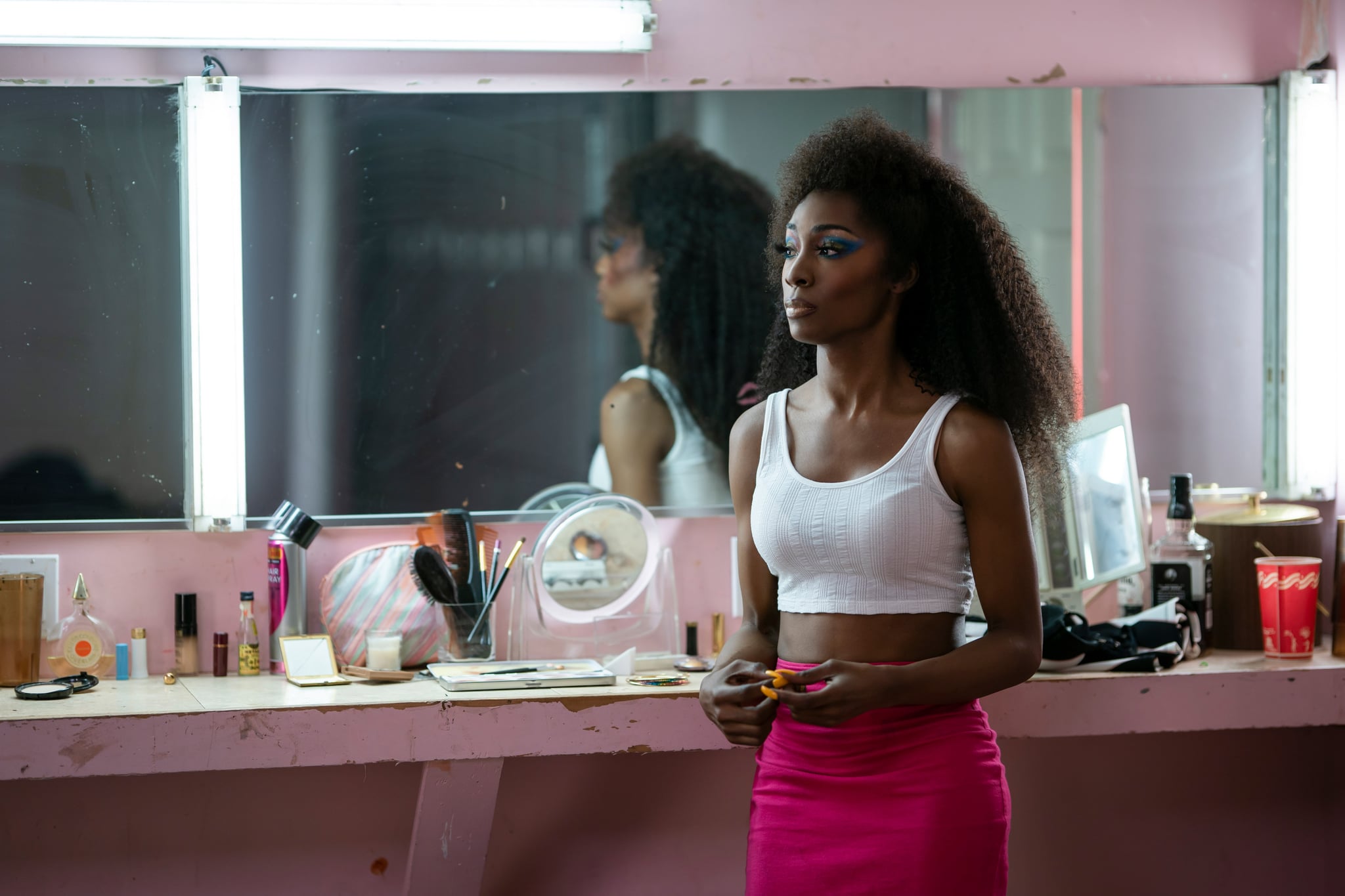 Clark says she believes the writers' hearts were in the right place, but feels Candy didn't get the justice she deserved. "Not in the ballroom, not even after her death," she said. "Real justice for Candy would have been if we got to know her life, her character, her as a person, instead of the sassy and yet woefully mistreated laughing stock, the joke, the guinea pig, and mean girl who never got a chance to redeem herself, or to ever be seen in the positive light that she deserved, at least for a moment. Not that her send-off didn't have moments of beauty, but Candy deserved more than this, and better."
Kuchenga says that she understands the sense of loss with Candy from the audience, "but this rage justifies the dramatic choice, it mirrors life. We lose our best and our brightest, too young and too soon. Most of the black trans girls that are killed [in reality] are [dark-skinned]. This is not a coincidence."
Clark says that cis audience members should know that we do live and we survive. "Whether in real life or on TV, I worry and fear that people will be more desensitized about our deaths to the point where it will be all that they know or care about when it comes to our existence and our experience," she said. "Fiction has the power to subvert reality. When even in fiction black trans women of color can't shine and survive and live and succeed, it's very much harmful, unfair, and counterproductive."
Violence against my community is my reality, and Pose, for me, is a safe space where I can go to see women who are like me. Perhaps we already see so much of that violence in reality; we don't need to necessarily see it on TV. Even if it's a teachable moment for cisgender audiences, I can't help but feel that I want to hold something so wonderfully made for #GirlsLikeUs — and know that we don't always have to use ourselves as "life lessons".