West Virginia Woman Fired For Racist Michelle Obama Post
2 West Virginia Officials Lost Their Jobs and Pissed Off the Internet With This Racist Exchange About Michelle Obama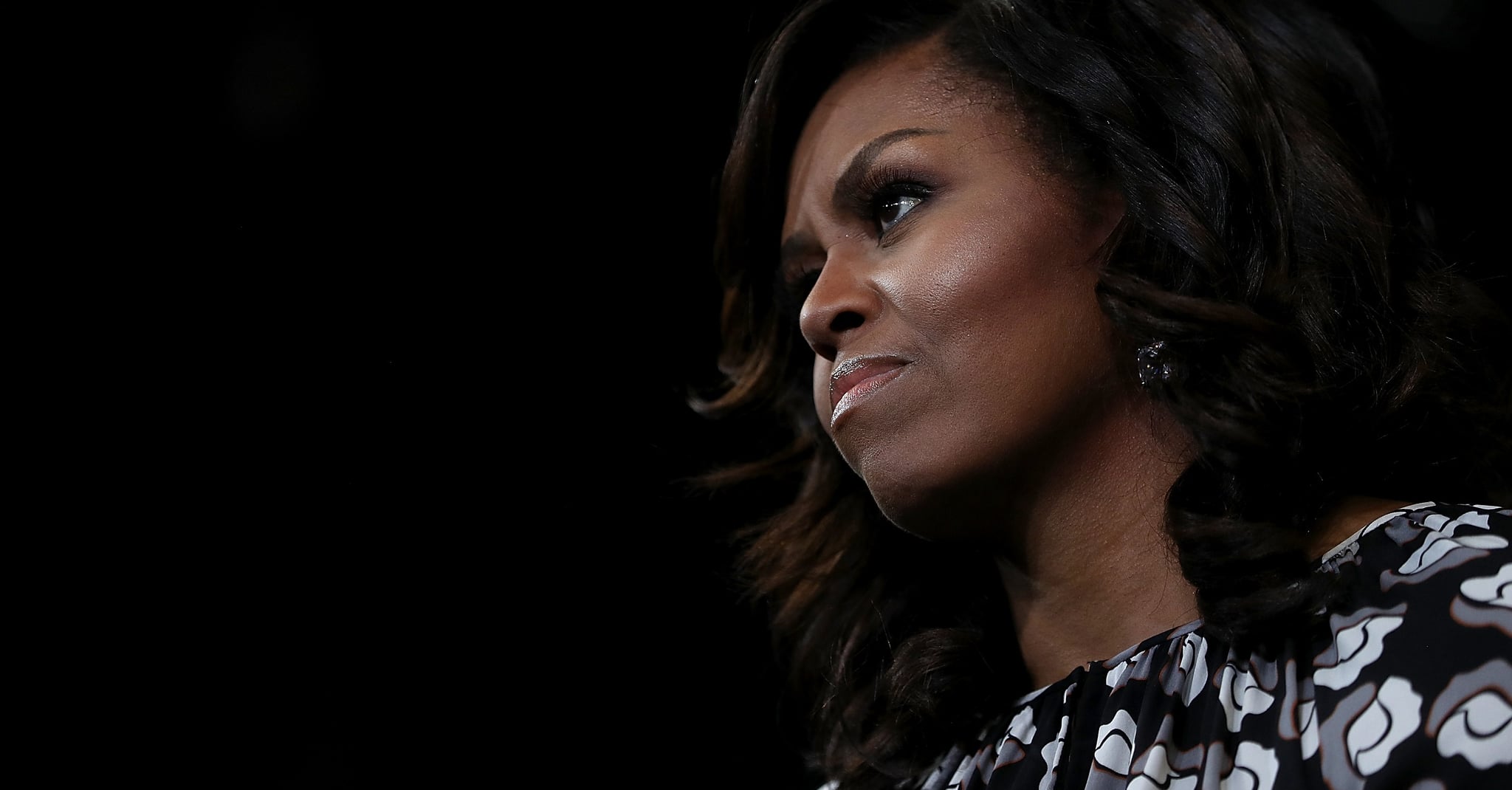 Two West Virginia women are out of jobs following their disturbing public Facebook exchange about First Lady Michelle Obama, which has since gone viral.
A few days after Donald Trump won the presidential election, Pamela Ramsey Taylor — the director of a nonprofit agency Clay County Development Corporation — made an offensive Facebook status about the First Lady being replaced by Melania Trump in light of Trump's victory, according to the Washington Post. The comment, which has since been deleted, said, "It will be refreshing to have a classy, beautiful, dignified first lady in the White House. I'm tired of seeing an ape in heels." To make matters worse, the local mayor, Beverly Whaling, chimed in and said, "Just made my day, Pam."
Though the exchange was deleted along with both of the women's Facebook accounts, screenshots quickly circulated and a petition calling for their terminations was created. The petition currently has over 150,000 signatures.
Local station WSAZ 3 spoke with Taylor when news about the Facebook post first broke. She told the station she would be filing a lawsuit against those who have slandered her and turned it into a "hate crime against me." The station also spoke with a representative for the Clay County Development Corporation who simply said, "All we can comment on is that she has been removed from her position."
Following Taylor's termination, Mayor Whaling submitted her letter of resignation. Prior to stepping down, however, she told The Washington Post: "My comment was not intended to be racist at all. I was referring to my day being made for change in the White House!" Adding, "I am truly sorry for any hard feelings this may have caused! Those who know me know that I'm not of [sic] any way racist!"
In response to the ordeal, a spokesperson for the West Virginia Democratic Party extended an apology to the First Lady. The statement, shown below, states, "In a time when we are at a crossroads and many fear the future we must stand together against hate of all forms."
On behalf of our fellow Mountaineers we would like to extend our sincerest apologies to @FLOTUS. pic.twitter.com/CXhIwGmeak

— WV Democratic Party (@wvdemocrats) November 15, 2016