What Is the Genies App?
Using a "Bitmoji on Steroids," Genies Is Revolutionizing How We Interact With Trending News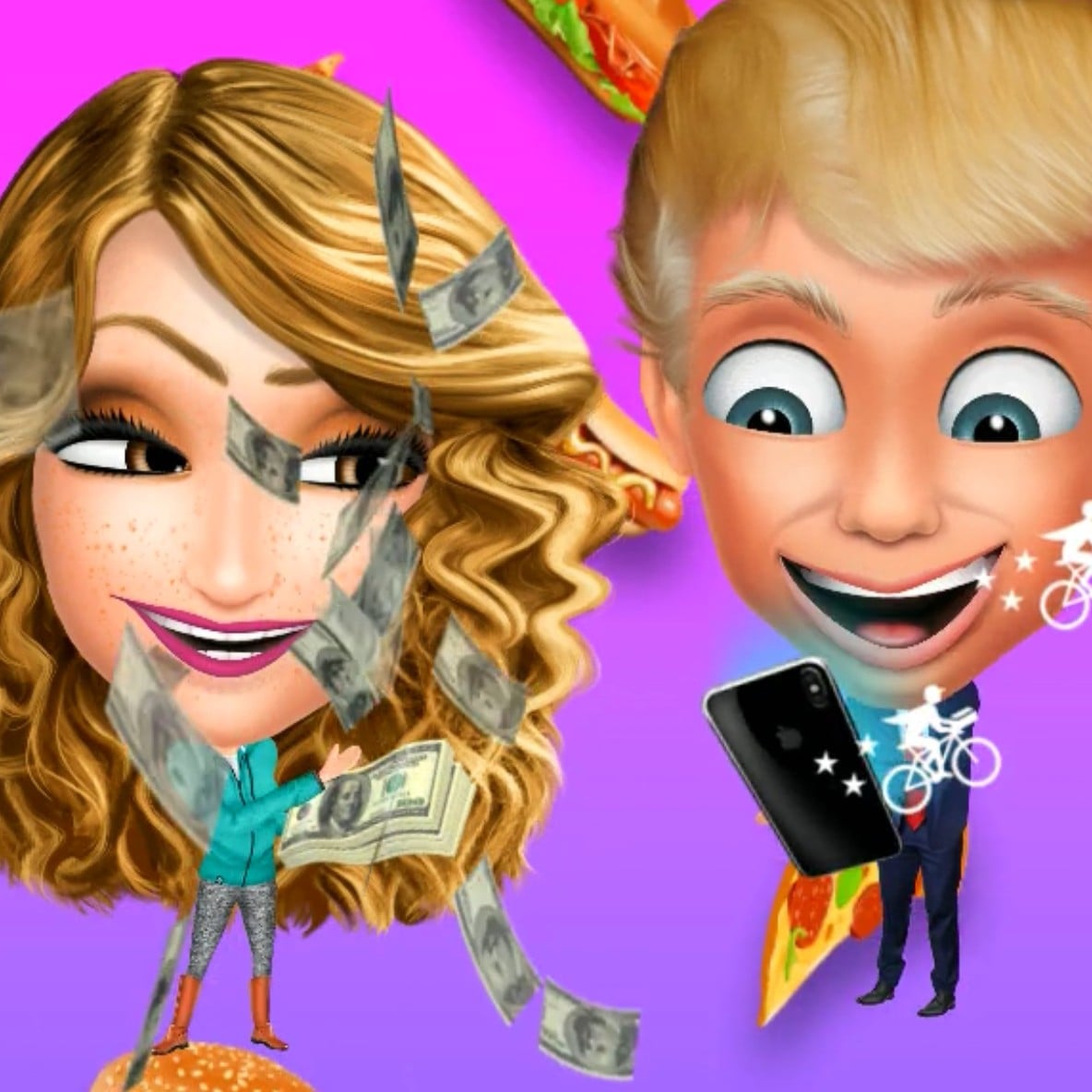 When I spoke to Genies cofounder and CEO Akash Nigam in mid-January, he wasn't shy about his company's aspirations.
"We want to be the next Buzzfeed for the Snapchat generation," he told me. "We're introducing a new medium of infotainment where you're subconsciously retaining everything that's going around you in the world that day through the lens of your little Genie . . . Blue sky, we would roll out Genies for every single community in the entire world, fully customized for all. For now, it's essentially targeting millennials — we want to be able to invite only the people that we know fit the mold, pretty much almost the trickiest audience to nail in the world. So that's kind of what we're after. If we can prove it to you guys, then we know we can prove it elsewhere."
If you've heard of Genies, this probably makes perfect sense to you. If not, here's the quick rundown of what Genies is: backed by celebrities like Shawn Mendes and The Chainsmokers, the app delivers the most buzzworthy stories of the day alongside an animation that shows "you" doing something in line with the news. Like Bitmoji before it, Genies allows you to fully customize your personal avatar — and drop that mirror image into a story alongside your in-app friends and select celebrities. The app also lets you instantly share the resulting animation in iMessage, Snapchat, or Instagram. In short, the founders saw the juggernaut-like rise of social news and personalized, AI-based avatars and combined them in one easy-to-use app.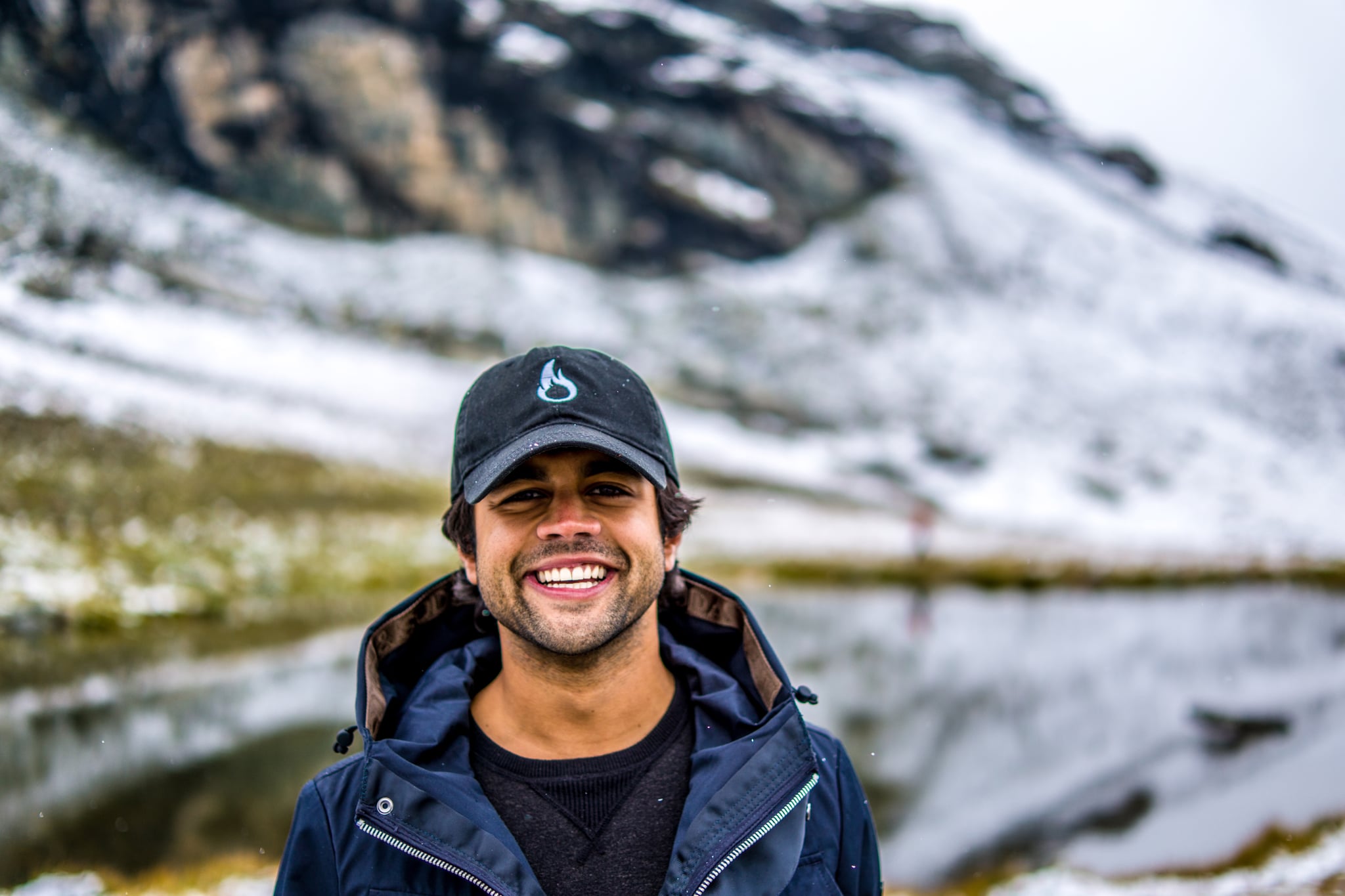 "Our goal is to be the number one media company in the world," Nigam told me. "I think we step forward with that. I mean, we're all 24 years old, essentially — at least, our founding team is. We know that the best shot that you have at building that kind of elusive billion-dollar consumer company is when you're still young . . . for us, it was mostly just looking at how we, ourselves, consume news nowadays. With news being such a prevalent topic of today's world, we studied how Gen Z and millennials consume news through Snapchat and Instagram and so forth. And when you look at Snapchat and you go through the Discover page, it doesn't really feel like news, right? It feels like a television show. It's all so visual, and it's almost serving a new medium. So we want to serve that new medium of infotainment as well, combining a Bitmoji on steroids with popular news."
Nigam says that it took a year to build the AI system that powers each user's Genie, and it's no small lift to keep the app constantly updating around the clock. And remember, Genies is still subject to the same level of scrutiny that any news-delivery platform is in 2018, so that means there's a whole lot of manpower and computing going on behind each and every story they push out to the app.
"We have something called the viral throttler (it's a piece of AI that we've created) and what it does is that it's hooked up to hundreds of thousands of websites all across the world. So for all intents and purposes, it's every single big one. And it can detect viral content before it goes viral, just by looking at a number of indicators including the velocity of shares, the velocity of "likes," the velocity of retweets, the velocity of reads, and so forth," Nigam explained, noting that they don't have any publisher partners, but the team does monitor specific sources who tend to be the first to jump on a story. "We source any viral previral content, the best content, before it goes viral so that we can start reacting to it immediately and then send it out to the users so it's timely and prompt."
Once the news item has been sourced, it's then time to create a story out of it — and that, too, is partially based on an AI engine. To explain how it all goes down, Nigam pointed to a recent news story about South Korea accepting North Korean athletes for the 2018 Olympics.
"Our system would've automatically read keywords, entity keywords, and then the emotion score of the headline, as well as the main article substance. So South Korea, North Korea, Olympics — and the emotion score, it was positive and joyful," he explained. "We have two libraries internally — the animation library and the illustration library — where we've created millions of predesigned assets with different props, different designs, and so forth, like skiers or the Olympics symbol or South Korean and North Korean symbols."
"Our animation system and illustration system, based on keywords and motion scores, suggests a bunch of predesigned images to a full-time [human] illustration and animation team. Instead of them having to start from scratch (which could take them all day or multiple days to be able to do custom), they can just assemble these pieces that are automatically suggested to them in real time. We also have comedic writers that are standing by as well who help play up the story itself and assist with what types of stories to tell. So in this case, they may have suggested the skis and the country symbols — or the landscape in the background — and then the comedic writer would've come up with text using those props and, within 10 minutes, drawn up the game plan for what the scene should exhibit. And then our illustration and animations team would go ahead and put the final touches on it, and we'd send it out."
As a result, there are a lot of moving pieces — and a lot of deadlines to meet — so the staff is strategically placed around the world to better make that process work. "We have over 40 people [on staff]; we have offices in San Francisco, Los Angeles, and also in Bucharest, Romania," Nigam added. "A predominant amount of our team is animation, illustration, and engineering . . . but the reason we even have an office [in Bucharest], in a completely different time zone, is so that we can be reacting to international news overnight and when the US wakes up, that international news is already in their feed before they even realize it.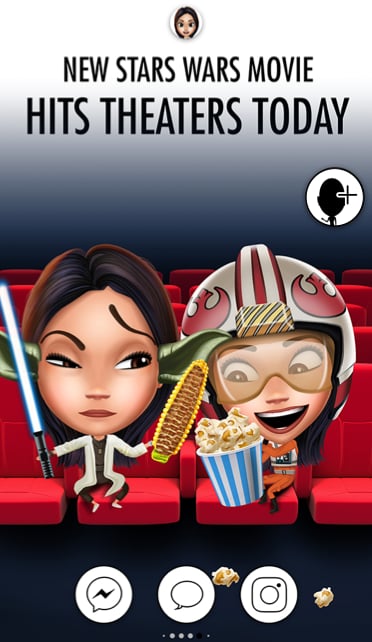 Beyond the basic concept, though, Nigam and his team launched the app in somewhat of a public beta, only allowing a certain level of social influencers into the app itself, and that's served to make it feel like an exclusive, special thing. "The majority [of users] are definitely waitlisted," Nigam said. "We haven't done any marketing, but you'll see us being aggressive this quarter. We have over a hundred thousand people just sitting on the waitlist, and we approve a few thousand a day. We do it based on a number of factors, including a social graph . . . but the more friends you have on the app, the higher likelihood you're going to be able to get access to it as well."
And while that may sound like a high bar to set straight off the bat, it's working for Genies — Nigam says that the reaction (and subsequent engagement within the app itself) is through the roof. "Our biggest success, I'd say, is engagement — and also the anecdotal positivity that we're receiving from the user base unprompted is pretty phenomenal," he said. "People spend close to 20 minutes just creating their Genie alone, and then they're spending close to 10 minutes within the app once they get off the waitlist and so forth. And then looking at retention — the retention numbers show more than 50 percent of users coming back for more, and that's really, really big for this industry."
Ultimately, it's well worth getting yourself on the Genies waitlist to check the platform out for yourself. And while it won't be the most well-rounded news experience (at least, not yet anyway), we can guarantee that if you're looking for a fun app that will give you a broad world update, make you laugh a little, and produce a great little icebreaker to share with your friends, well, there's nothing on the market right now that will do that quite the way that Genies does.
Image Source: Genies