What Happened in Brussels Terror Attacks 2016?
4 Important Things We Know About the Brussels Attacks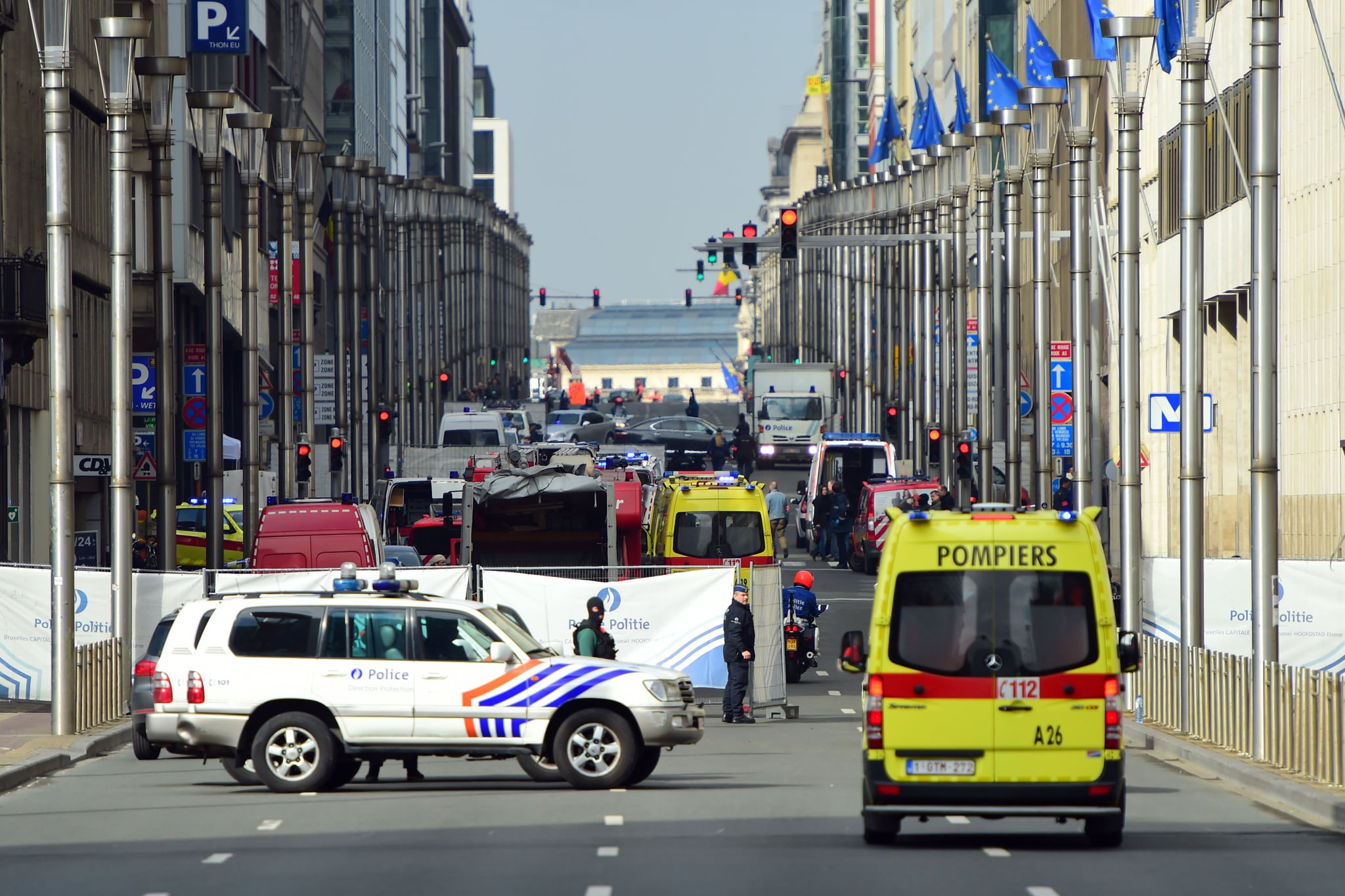 Terrorist attacks rocked Brussels just before 8 a.m. Tuesday, leaving at least 34 dead and 200 injured. Here's everything else we know so far.
1. There were 3 separate explosions.
Two explosions occurred at the city's main international airport and a third happened at a subway station in the middle of the city, according to The New York Times. At least 20 died at the subway station and 14 at the airport; 106 are reported injured at the subway station and 92 at the airport. Three American Mormon missionaries were seriously injured, according to a spokesman for the Church of Jesus Christ of Latter-day Saints.
2. ISIS claimed responsibility for the attacks.
Officials said at least one of the two airport explosions was caused by a suicide bomber, and Belgian Prime Minister Charles Michel said, "We were fearing terrorist attacks, and that has now happened." An ISIS-affiliated website has claimed responsibility for the attacks, and prominent ISIS supporters celebrated on social media, according to CNN. One widely shared tweet said, "What will be coming is worse."
The bombings come just four days after Belgian authorities arrested one of the men believed to be responsible for the Paris terror attacks back in November.
3. The whole city has shut down.
All airport and public transportation has been shut down in Belgium until further notice. The threat level remains at its highest possible level, border controls have been strengthened, and extra police officers have been called in.
4. World leaders are reacting.
Belgian Prime Minister Michel called the attacks "blind, violent, cowardly" and added, "This is a day of tragedy, a black day." Speaking in Havana, President Obama said the US would stand with the people of Belgium to defeat the "scourge of terrorism." And President Francois Hollande of France commented, "Through the Brussels attacks, it is the whole of Europe that is hit," while vowing to work relentlessly to fight terrorism.