What Happened at Trump's Press Conference January 2017?
13 Insane Things That Happened at Trump's Nightmare News Conference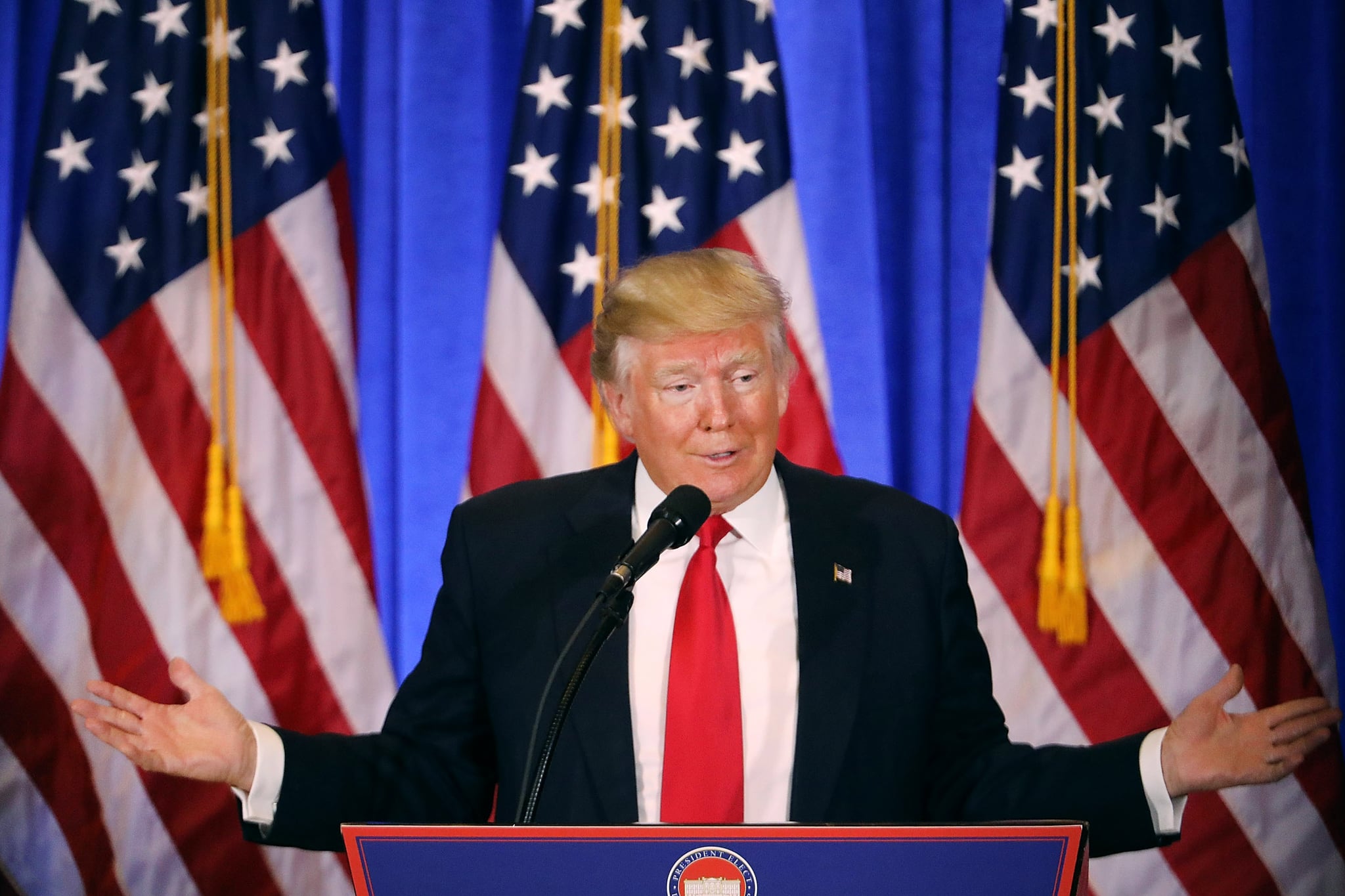 Donald Trump held his first press conference since July, and to describe it as "surreal" is an understatement. It happened the day after supposed intelligence materials leaked suggesting that Russia had damaging information about Trump and that his campaign engaged in conversations with Russia during the election.
Trump denied the reports (which include allegations that he hired prostitutes to urinate on a hotel bed formerly occupied by Barack and Michelle Obama), calling them "nonsense" and "fake news" that was made up by his opponents who are "sick people." He said he read the dossier outside a meeting with intelligence officials and suggested the officials leaked the materials to the press.
Watch the full conference above.
Trump also discussed how he has "no deals" in Russia, his plans to repeal and replace Obamacare, his timeline for announcing his pick for Supreme Court, and how he would handle his conflicts of interest by turning over his business to his sons (but not divest). His attorney Sheri Dillon spoke about the conflicts and said Trump won't have anything to do with the business and will "only know of a deal if he reads it in the paper or sees it on TV" — even though his sons are running it.
Those, however, were some of the least bizarre parts of the press conference. Here are the moments that left many people asking, "WTF?"
The pages are blank. pic.twitter.com/agLqnBTjrg

— Mikey Neumann (@mikeyface) January 12, 2017
If you think the news conference sounded like a nightmare, you're not alone:
So many of us are trying to make sense of what just happened, and we can't. Not in 140 characters. Not with memes.

This is imminent doom.

— katastrophe (@awwkitten) January 11, 2017
In a world of goddamned things, that was the goddamnedest thing I've seen yet

Well done, America. Really stellar job.

— Stonekettle (@Stonekettle) January 11, 2017
This Donald Trump presser is unreal.

— deray mckesson (@deray) January 11, 2017
This is bananas.

— Kate Brannen (@K8brannen) January 11, 2017
Image Source: Getty / Spencer Platt