What Is the Hobby Lobby Challenge?
The Hobby Lobby Challenge Is Inspiring Teens to Make Meme Masterpieces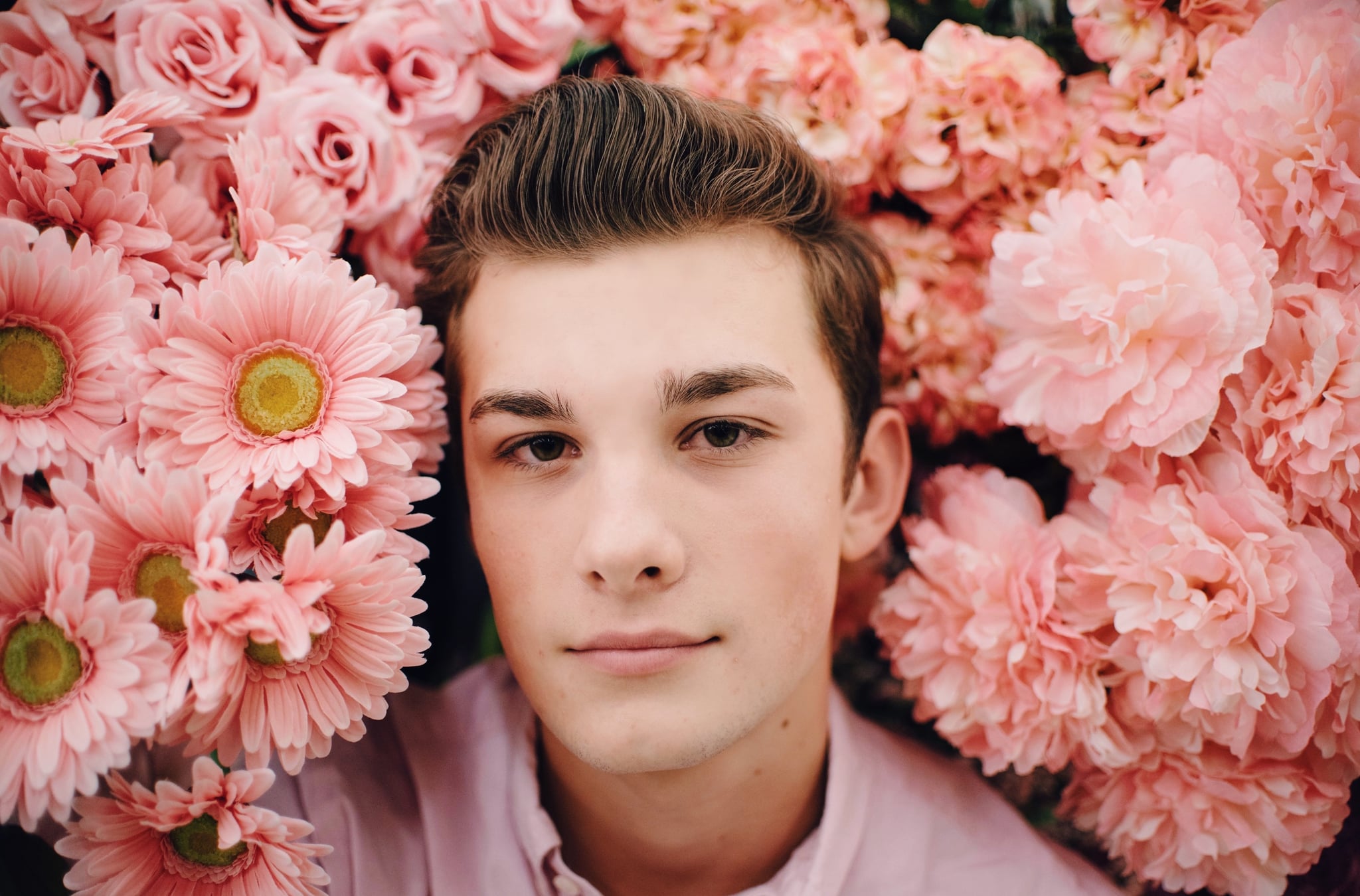 Image Source: Kelsey Maggart
Something special is happening all over the country: teens are congregating in mundane stores — the kind of big-box relics you typically see in strip malls — and creating art. The now-viral Hobby Lobby Challenge asks its participants to produce remarkable photo shoots in the austere aisles of the store to prove that simply the setting does not a good photographer make. What's more, the challenge reveals a lot about social media, the quest to nail down the right aesthetic, and the pressure to radiate an effortless perfection — even if that means sitting in the empty aisle of a craft store holding a fake orchid.
To explain the Hobby Lobby Challenge, we first have to explain the Ugly Location Challenge — which is really a whole lot like the Hobby Lobby Challenge but isn't limited to one particular store. Kelsey Maggart, a 22-year-old photographer, received a lot of positive feedback after participating in the Ugly Location Challenge. In her tweet that later went viral, she wrote, "You don't have to love your locations to love your shoots."
Months later, Maggart and a few friends decided to take photos in their local Hobby Lobby because they wanted a floral backdrop and, well, they live in Indiana. "If you want flowers in January, you aren't getting real ones," Maggart told POPSUGAR. She tweeted a behind-the-scenes picture from the outing next to one of the more stylized photos she took, and it swept through the internet inspiring others to do the same.
snapchat vs instagram pic.twitter.com/tGv3j1nnkh

— Kelsey Maggart (@_KelseyMaggart) January 27, 2018
As these things go, Maggart's fun photo experiment was quickly given a formal name in the Hobby Lobby Challenge. Maggart expressed feeling touched by the positive response. "So many people have told me they're inspired by my choice of locations, so I think it's just a step outside of their comfort zone that a lot of beginners needed," she said.
Though the Hobby Lobby Challenge has inspired teenagers to try their hand at photography, aspiring and established photographers are participating, as well. One of those photographers is Aminah McKenzie. The 20-year-old photographer tweeted several behind-the-scenes shots that make the finished photos practically impossible to believe. Her tweet now has over 11,000 retweets and 45,000 "likes."
For McKenzie, the challenge presented new artistic obstacles. "You are very limited to the amount of space and lighting," McKenzie told POPSUGAR. "I wanted my photos to seem a little different, so it was a bit challenging, but I loved the way they turned out."
So, why is the challenge trending like crazy? "I think others are so drawn to it because it's quite refreshing knowing that you don't need the best location or lighting to make an image beautiful," McKenzie said. "It's all about how you utilize the space and how to make it your own."
University of Alabama student Kourtney King is another participant. King recently shared her shots on Instagram. Though King's Hobby Lobby photos have yet to receive a similar viral attention, they give off a palpable nostalgia and are indeed stunning. Beyond that, the photos exemplify the true art resulting from an internet challenge that might otherwise be dismissed as millennial gobbledygook.
"My friends kept tagging me in posts that other people had done for the Hobby Lobby Challenge, and I kept blowing it off because I didn't think I was good at working with props and I usually only do outside shoots if it's not in a studio," King told POPSUGAR. Eventually, however, she gave in to the trend and even ended up using one of the store's centerpieces as a prism to create different effects.
"The challenge was actually more fun than I thought it would be, especially when the people in the store were getting involved and stopping their shopping to watch me shoot," King said. "I think the Hobby Lobby Challenge is different from the other viral challenges because you have so much to work with being that you're in a craft store. It was like the possibilities were endless."