I'll be the first to admit it: I'm one of those people that held on to their original iPad for years, dreading the moment when an iOS update would force me to upgrade. And when that finally happened, I was one of those people that scoured the internet for the oldest, cheapest model that I could find that would allow me to carry on using the apps I held most dear — after all, each year we're presented with the ultimate question: do we upgrade our iPhones or our iPads? For me, the answer was always iPhone — that is, until 2018.
The latest generation of iPad — better known as the iPad 9.7" — comes with every single thing that you could possibly want in a tablet. It's fully equipped with all of the features that were previously unobtainable for budget-conscious consumers who weren't willing to shell out the cost of a laptop for an iPad, including the awesome power of the iPad Pro and full compatibility with the Apple Pencil, all for an astoundingly reasonable price. It was enough to make me race out and snag one to take for a spin, and below, you'll see why I believe the Apple iPad 9.7" is the model that's finally worth the cost of an upgrade.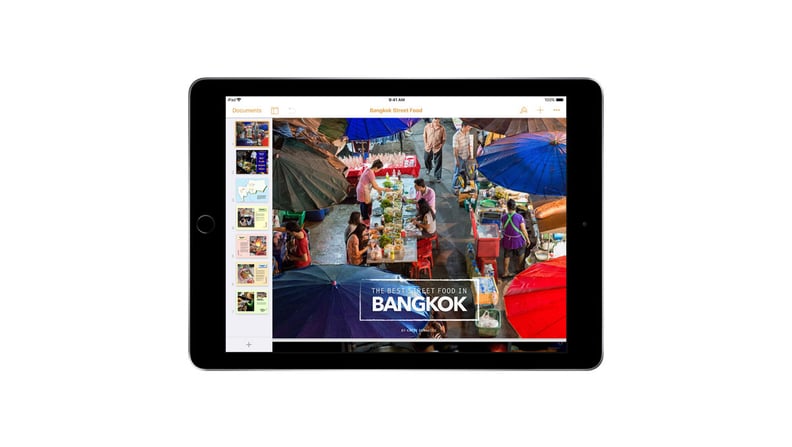 The Price
First and foremost, this is by far the most affordable iPad model we've seen on the market. With a starting price of $329, it means that you can truly treat it like a portable tablet — or invest in a keyboard to make it your primary device — without completely breaking the bank. The cost of prior models (and the fact that I could still use my old one) had been a strong deterrent for me in previous years, and in making the 9.7" so affordable, Apple has definitely made it feasible to do a trade-in and walk away feeling like you've won the lottery.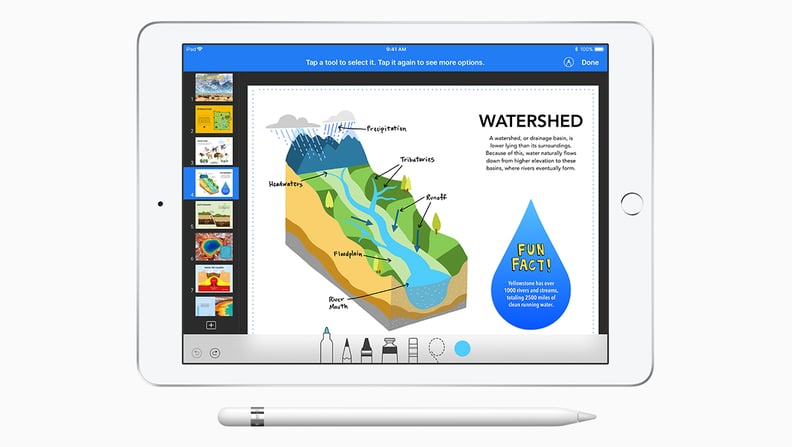 Apple Pencil Changes Everything
The Apple Pencil is one of those things that I've been genuinely fascinated by, yet never had the ability to truly try out since it was only available with the high-end models. But now that I've had the chance to test it out for a while, I can officially say that it's a big enough selling point for me that even if the iPad wasn't such a good price, it'd be well worth the spend to get this brilliant, impossibly helpful add-on device. It's also worth noting that one of the coolest parts of the Pencil is actually part of the iPad itself: the screen has the ability to identify your palm and the side of your hand, so you never have to worry about leaning and creating a mark.
Outside of the broken-down barriers to writing with comfort and ease, it's a truly miraculous tool. From giving you the ability to draw and mark-up documents right on your screen — you can use the Apple suite of apps to write notes on documents and have them sent back to a computer via the cloud — to using it as a tool to dissect a frog (there's an app for that), it's by far one of the most futuristic experiences you're likely to have in a long, long time. As a devoted pen-and-paper note taker, I had a high bar to clear in order to make me switch to a more digital format of recording my to-do lists and notes. After using the Pencil, I'm never going back to ink-smudged, non-permanent scrawl again.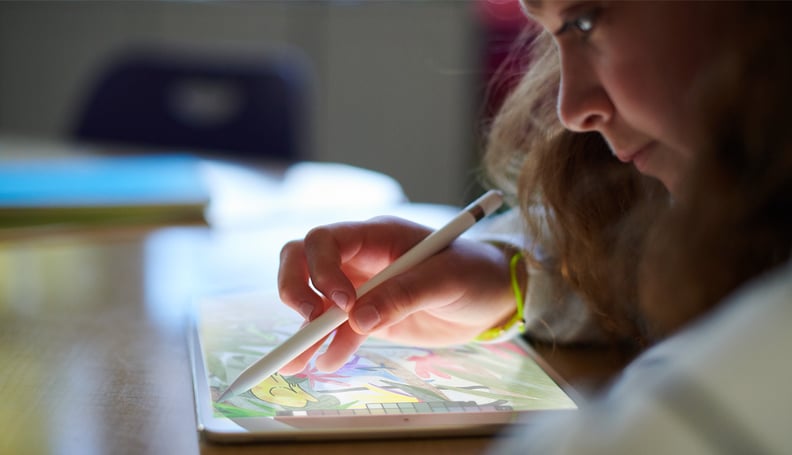 The Education Component
Above all, the 9.7" is targeting the world of education, bringing digital learning to a device that is unparalleled in its ability to grant access to new worlds. There are a whole host of apps that are directly targeting classrooms — like the frog app I mentioned above — that cover a range of subjects, including math, science, and literature to name a few. And Apple will continue to innovate, as always, bringing even more features to the fingertips of students around the world.
As an added bonus for teachers, Apple offers a discount on the iPad in the hopes that it will encourage educators to move learning to a more digital format. But even for parents, it makes sense to have an iPad that has the ability to give a child a broadened horizon as opposed to merely providing a gateway to ultra-fun gaming — though let's be honest, at the end of the day it should be a mix of the two.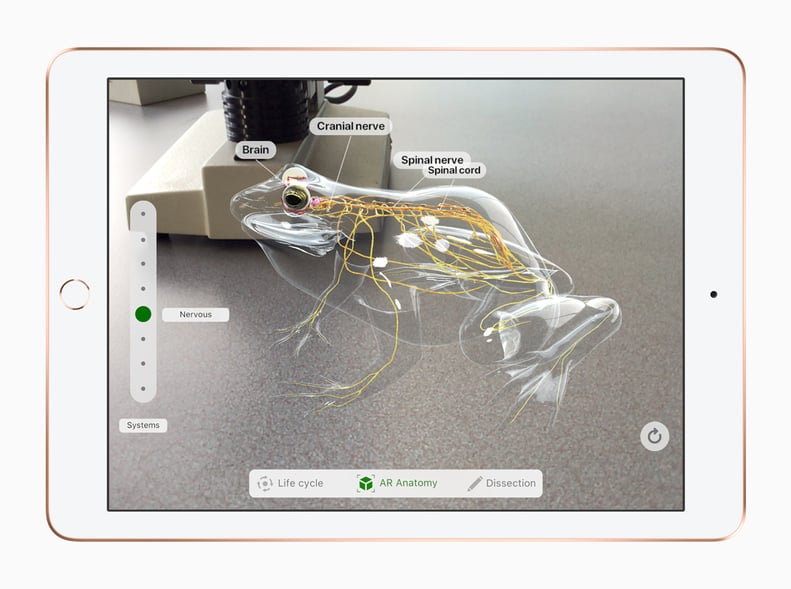 Bringing AR to the Big Screen
Last year saw Apple make a big commitment toward the world of augmented reality, and while we got a taste of just how awesome this new technology truly is via our iPhones, you haven't truly lived until you give it a spin on an iPad. From interior decorating to design to a whole new world of photography and video, AR is clearly the future of mobile technology — and it's so, so much cooler on the big screen.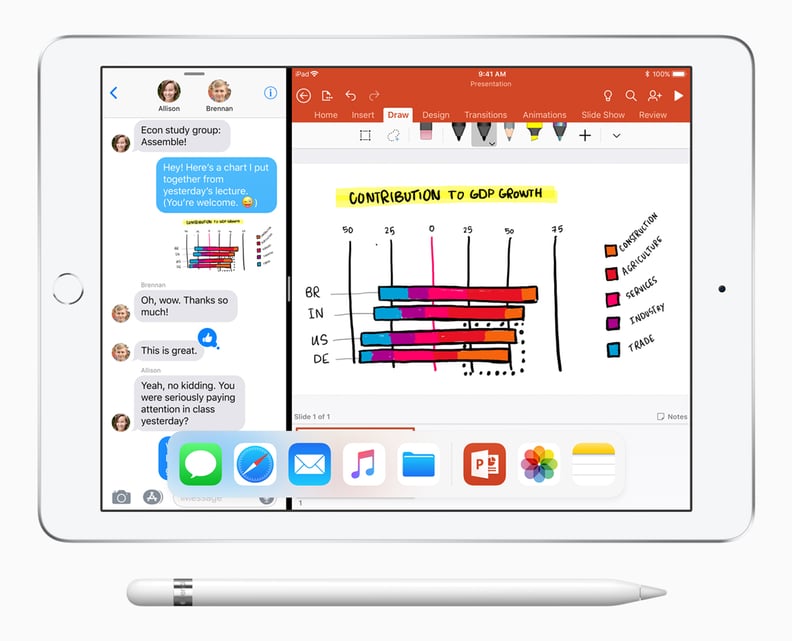 The Sheer Ease of Use
Finally, it's hard not to emphasize just how much of a gamechanger this device truly is in terms of its ease of use. With an uber-HD Retina screen, a built-in ultra A10 chip running the show, and a ten hour battery life, it truly gives even the slimmest, lightest laptop a run for its money. iOS 11 also introduced an easier-to-use dock that pairs beautifully with the existing split-screen and app-swapping technologies, letting you swipe from screen to screen without giving it a second thought.
It's also worth noting that it easily pairs with a Bluetooth keyboard — many of which also provide protection of the screen itself — allowing a full typing experience with a device that feels, for all intents and purposes, like the computer we've all been waiting for. In other words, it's a big step up from where we've been with previous models, and at this price, how could you not make your life just a little bit easier by making the upgrade?