Before and After Photos of California's Drought Are Staggering to See
California's six-year drought had reached unprecedented levels by the Spring of 2015. According to the United States' drought monitor, more than 30 percent of California was experiencing exceptional drought; at its peak, between 2012 and 2015, the drought emptied groundwater reservoirs, which ultimately forced Brown to implement restrictions for farmers and citizens.
Now recovering, the Sierra Nevada mountain range has also witnessed a massive revival: its snowpack levels are currently 160 percent above average for this time of the year.
California's rainfall is certainly a reason to celebrate, but as Brown warned, it isn't evidence disproving the existence of climate change (as the new EPA director believes).
Ahead, see a series of images comparing the drought from 2014 and 2017; the photos on top are from the height of the drought and the ones right below are from present-day California.
01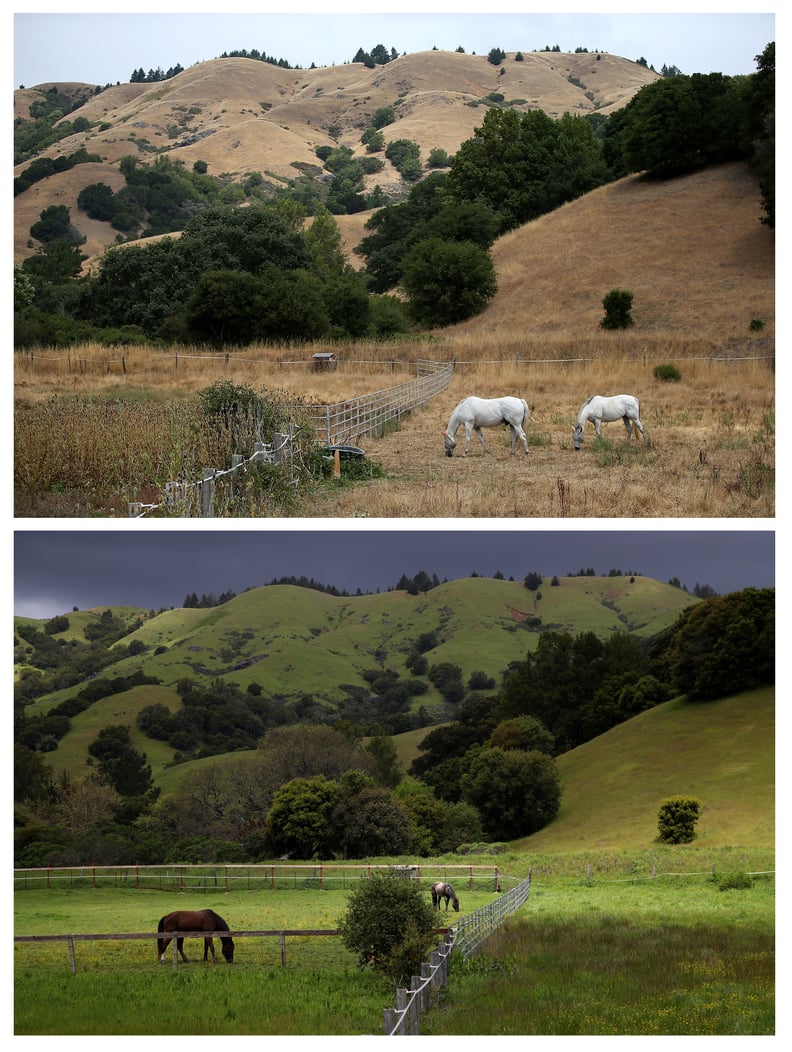 A field in Woodacre, CA.
03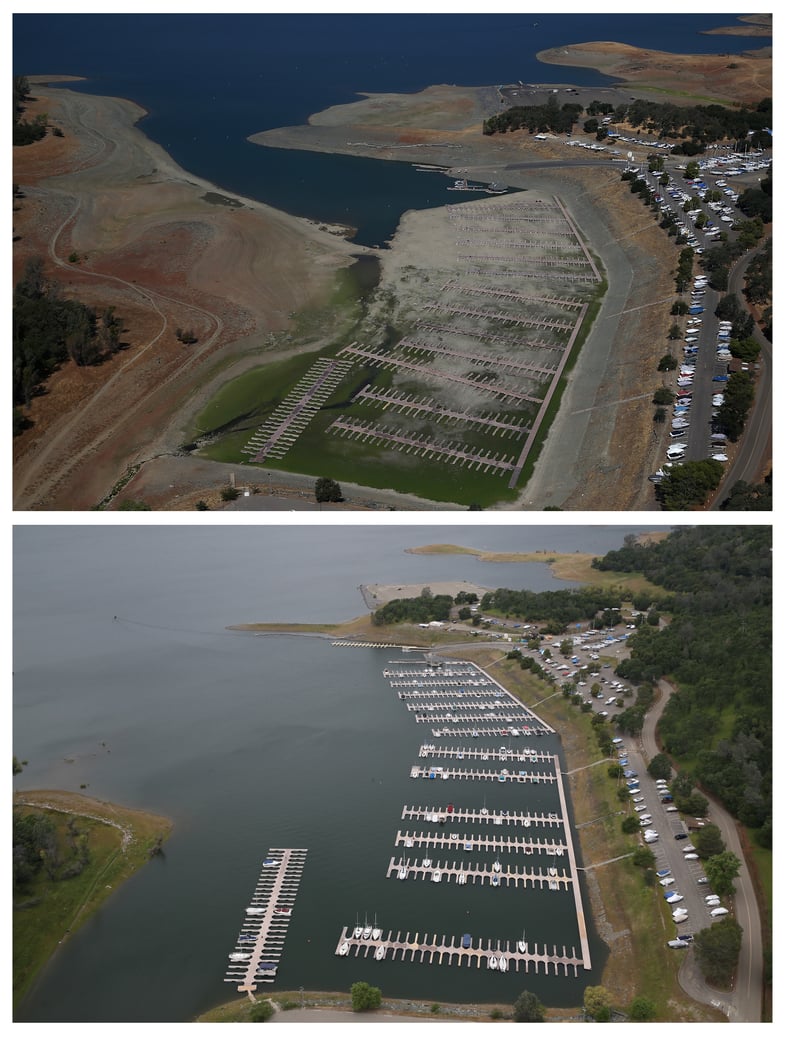 An aerial view of El Dorado Hills near Sacramento, CA.
04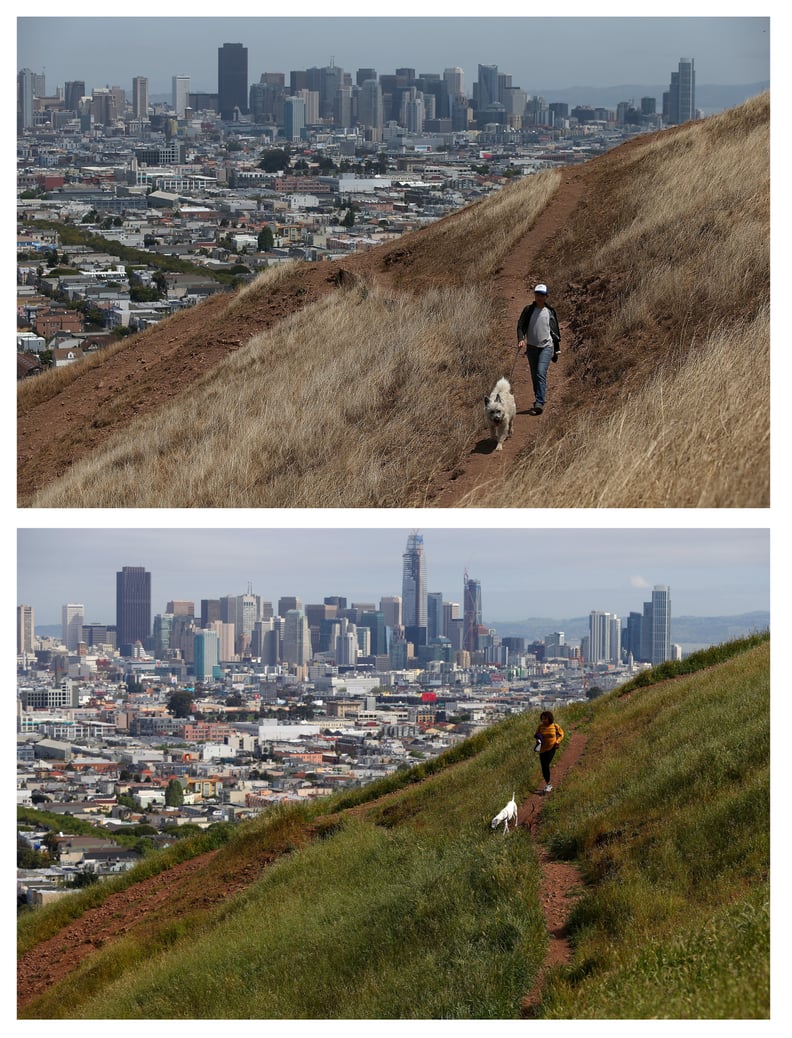 A hillside in the Bernal Heights neighborhood of San Francisco, CA.
05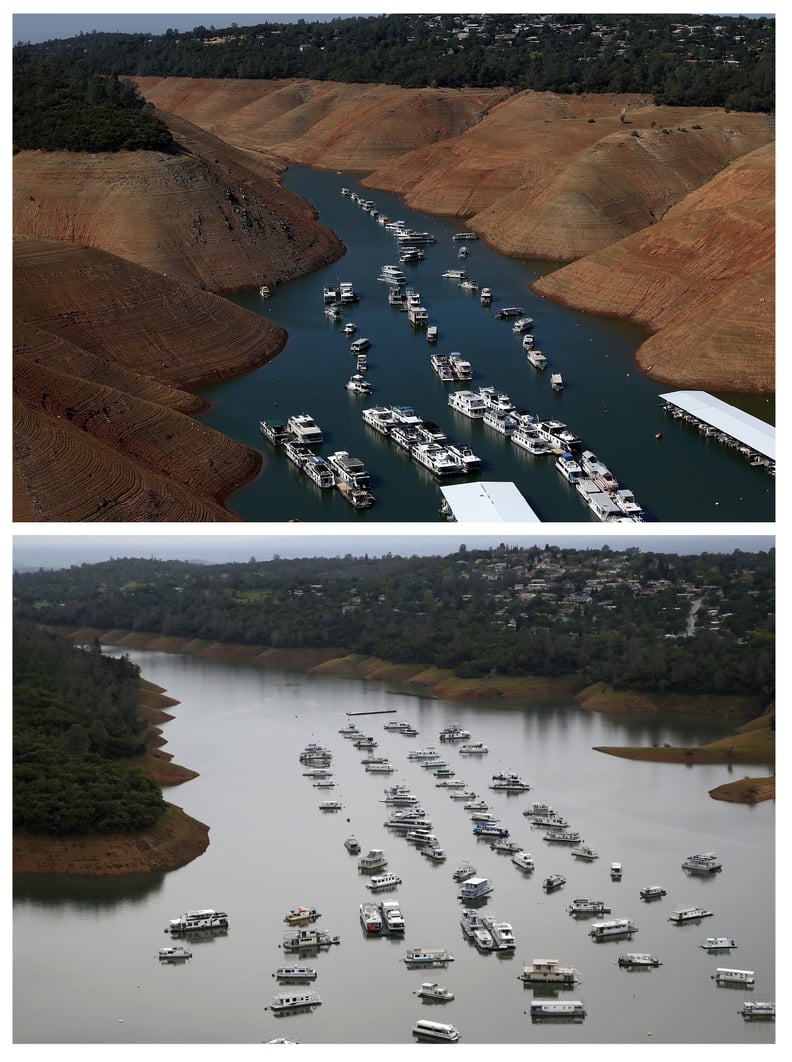 A marina at Lake Oroville.
06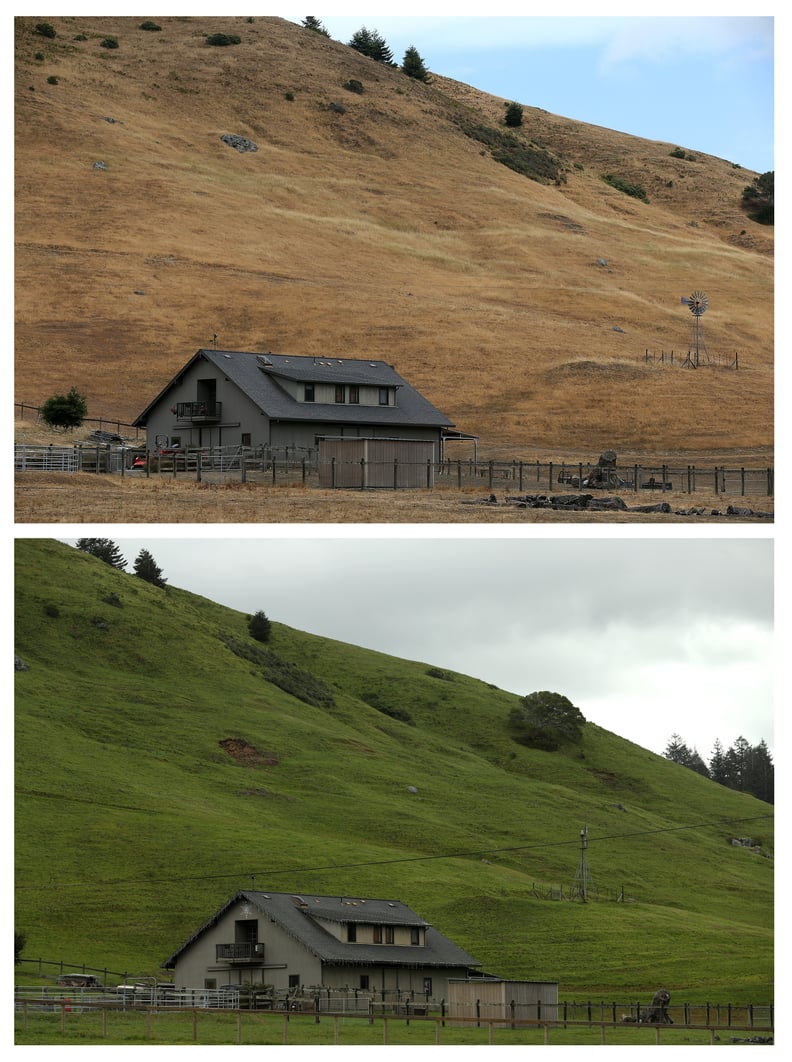 A field in Nicasio, CA.
08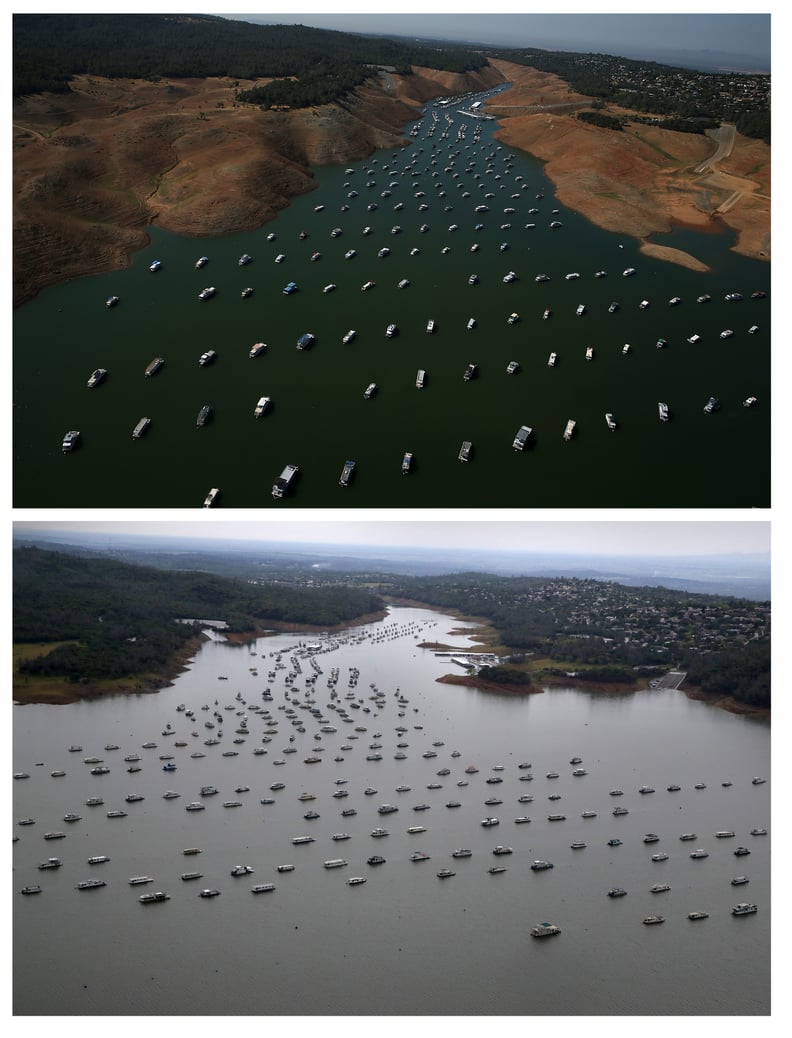 Another aerial view of the marina at Lake Oroville.
09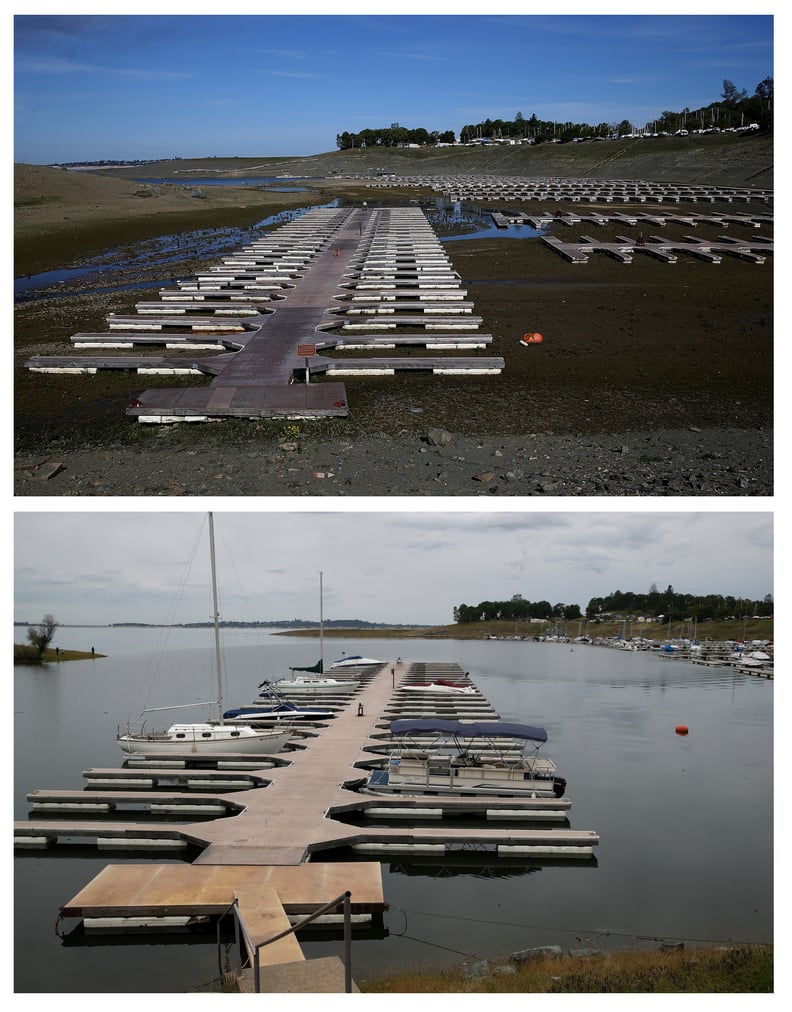 The docks at Folsom Lake Marina in El Dorado Hills, CA.