Daunte Wright's Mother Speaks at Vigil Following His Killing
Daunte Wright's Mother Eulogizes Him in Somber Vigil Speech: "He Did Not Deserve This"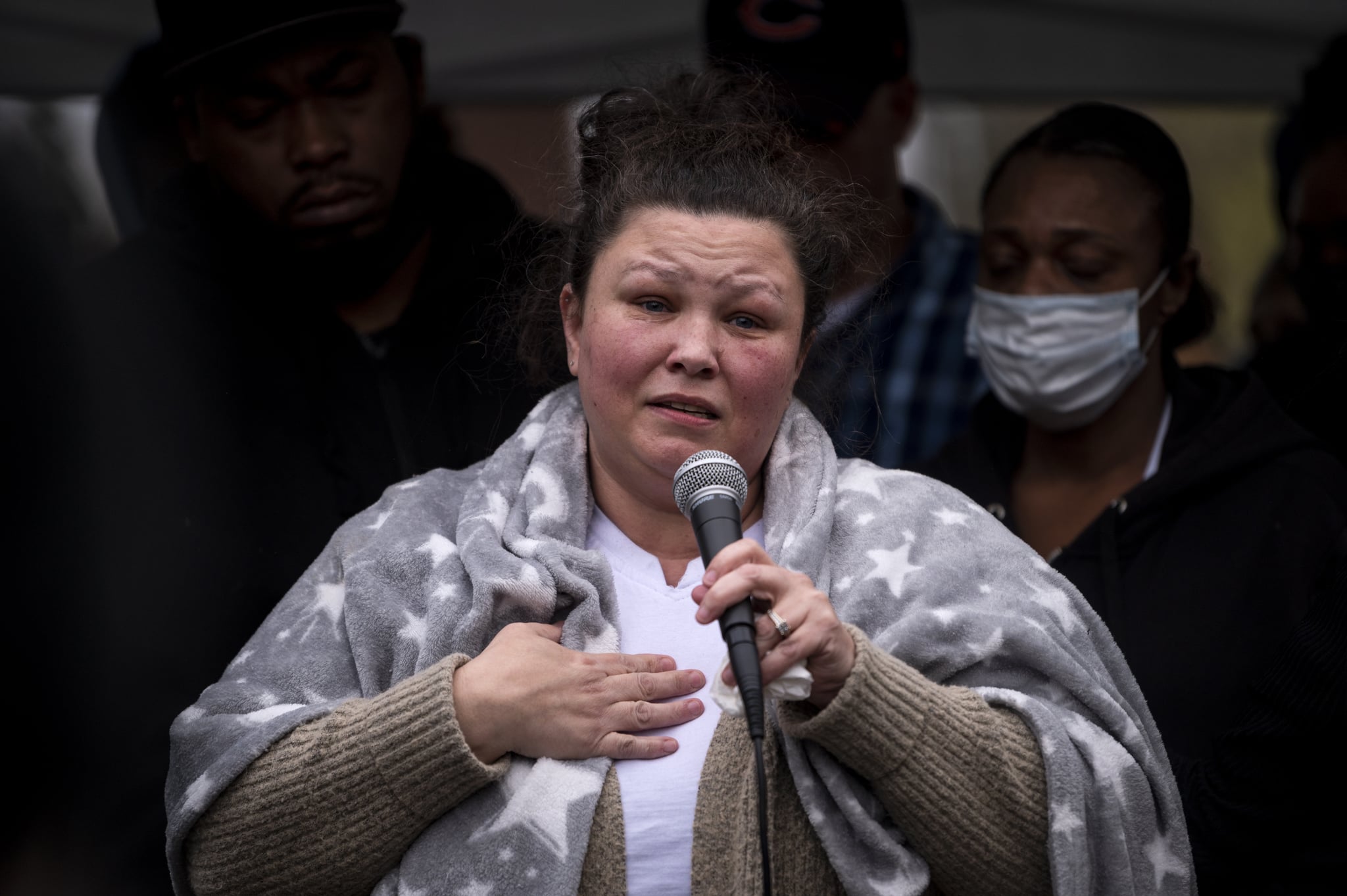 "He was a son, he was a brother, he was an uncle, he was a father, he was a grandson, he was so much more, and he did not deserve this at all," Katie Wright said while eulogizing her son, Daunte Wright, one day after his death. Police officer Kim Potter shot and killed 20-year-old Wright during a traffic stop in Brooklyn Center, MN, on April 11. Brooklyn Center's now-former Police Chief Tim Gannon described the fatal incident as "accidental," claiming Potter intended to use her Taser on Wright but instead discharged her gun.
"My heart is literally broken into a thousand pieces," Wright told the crowd at the April 12 rally, which gathered at the intersection where her son was killed. "I just need everyone to know that he is much more than this. He had a smile that was angelic, he lit up the room, he was funny, he played, he was an amazing son, and he is going to truly be missed by everybody." She ended her somber speech with a sentiment far too many mothers of Black men have expressed through the years: "He was my life, he was my son, and I can never get that back."
Wright's death occurred roughly 10 miles away from the ongoing trial of Derek Chauvin, the former Minneapolis police officer who is facing murder charges for the May 2020 killing of George Floyd. Floyd's relatives have shown support for the Wright family this week by meeting them in person and speaking out to demand justice for both men. "It's a time for change, and that time is now," Floyd's brother Philonise said during a press conference on April 12. "Minneapolis, you can't sweep this under the rug anymore."
If you'd like to help cover the expenses for Wright's funeral and his family's mental health counseling, you can visit the official GoFundMe page his aunt set up in his honor.
Image Source: Getty / Stephen Maturen