As the war on immigration rages all around, taking stock of our history may be our best hope for gaining the perspective necessary to move forward. After all, history is the story of everyday people and movements over time.
Consider America's original inhabitants, who crossed the Bering Strait tens of thousands of years ago, followed by the first wave of European settlers in 1500 and the violent, forced migration of African slaves starting in the 1600s. Later, in the 1890s, a new generation of people entered America, starting with Annie Moore, a young Irish woman who was the first of many immigrants processed at Ellis Island. Immigration is our shared history; moving to new lands that promise greater opportunity is human nature.
Here, we reflect on 10 immigrant women who helped shape America's history and culture. And once you've clicked through, take a moment to consider how different your life might be without Hedy Lamarr's inventions or Dr. Elizabeth Stern's research.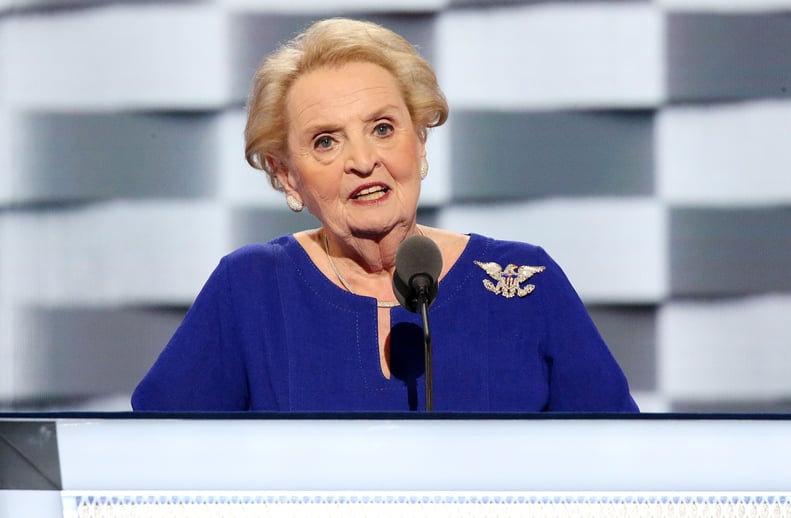 Madeleine Albright, Former US Secretary of State
The daughter of a Czechoslovakian political refugee seeking asylum in America, Madeleine Albright and her family migrated to America in 1948. Having lived in multiple countries before reaching high school, she shared her father's passion for international relations and went on to become the first female secretary of state and the highest-ranking woman in the history of the US government at the time. She was nominated by President Bill Clinton in 1996 and was unanimously confirmed by the Senate.
During her tenure as secretary of state, Albright played an important role in the 1999 intervention that separated Kosovo from Serbia — she defied convention by going around the UN Security Council and engaging NATO. While this portion of her legacy is controversial, she defended her actions, saying, "What we did there was not legal, but it was right." In Kosovo today, Albright is widely regarded as a human rights hero who took a hard stand against genocide.
Albright currently serves as a professor of international relations at Georgetown University, and in 2012, she was awarded the Presidential Medal of Freedom by US President Barack Obama. Secretary Albright also serves as a board director for the Council on Foreign Relations.
She's been known to say, "There's a special place in hell for women who don't help each other." However, when this remark was seen as a criticism of women who favored Bernie Sanders over Hillary Clinton in the recent presidential primary, Albright went on record saying, "I didn't mean to argue that women should support a candidate based solely on gender."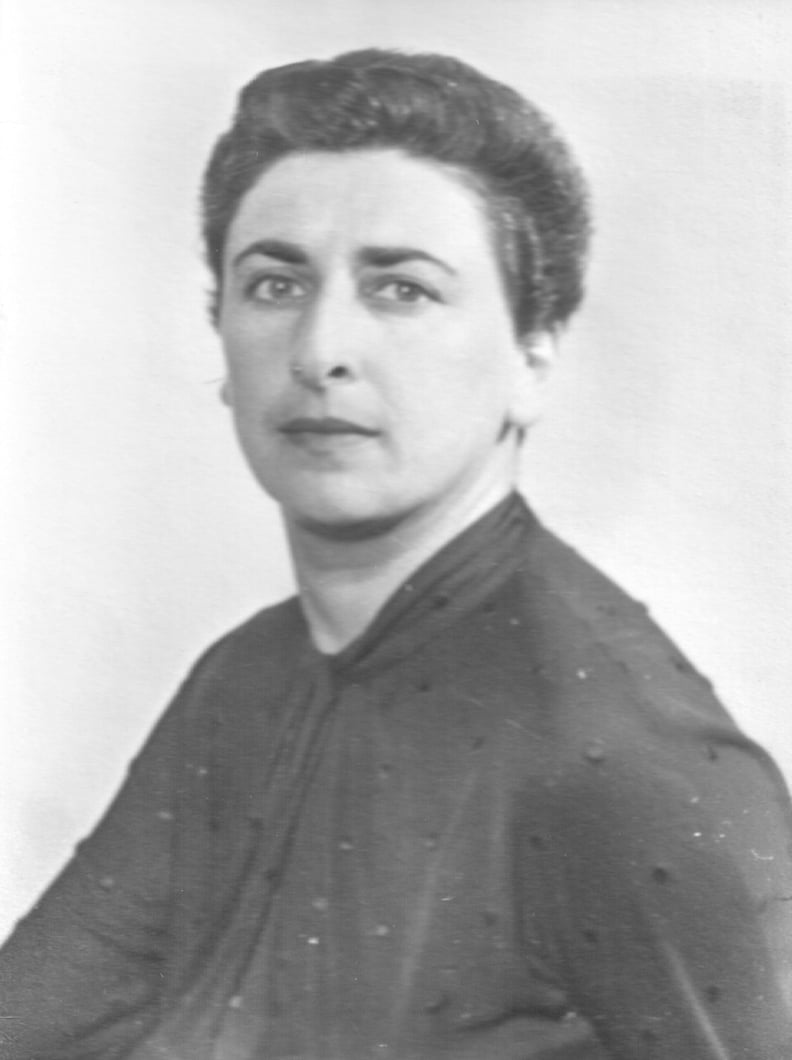 Dr. Elizabeth Stern, Cervical Cancer Researcher
We have Dr. Elizabeth Stern to thank for the cancer screenings included in our annual well-woman exams.
Stern was born in Canada but later immigrated to the US to attend medical school. She is best known for her groundbreaking research on cervical cancer. Before her time, the disease was almost certainly fatal; however, her work led to both the detection and successful treatment of the cancer.
In 1963, she discovered a link between herpes and cervical cancer, and she was also the first person to report a correlation between the prolonged use of oral contraceptives and cervical cancer.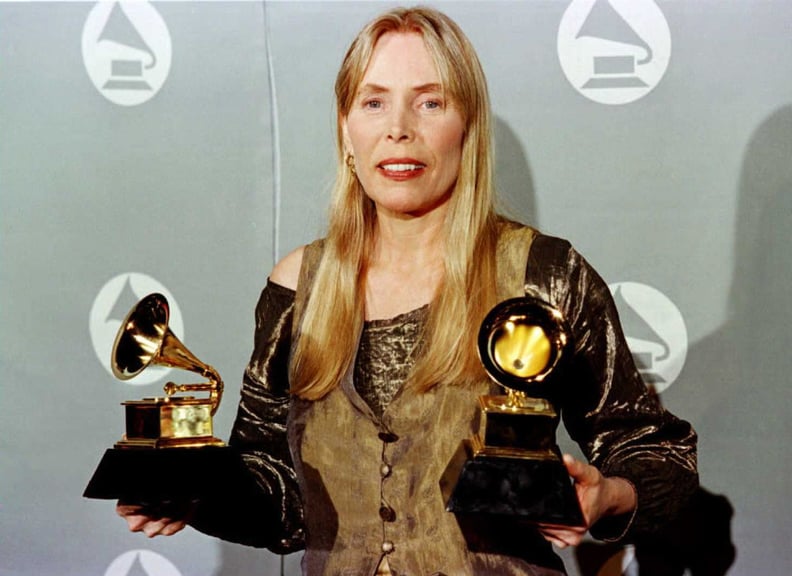 Joni Mitchell, Musician
Joni Mitchell may be famous for singing about California, but her roots are Canadian. In 1965, Mitchell met and fell in love with an American man, bringing her to the US, where she embarked on a legendary musical career (thank you, tall, dark stranger).
Widely regarded as the most important and influential female recording artist of the late 20th century, Mitchell became the voice of a generation, giving rise to feminism at a time when female artists had to fight for legitimacy in the shadow of male contemporaries like Neil Young.
Every bit the lyricist that Bob Dylan is, her classic song "Big Yellow Taxi" has become the battle cry of environmentalists everywhere, while more contemporary songs like "If I Had a Heart" speak out against American foreign policy.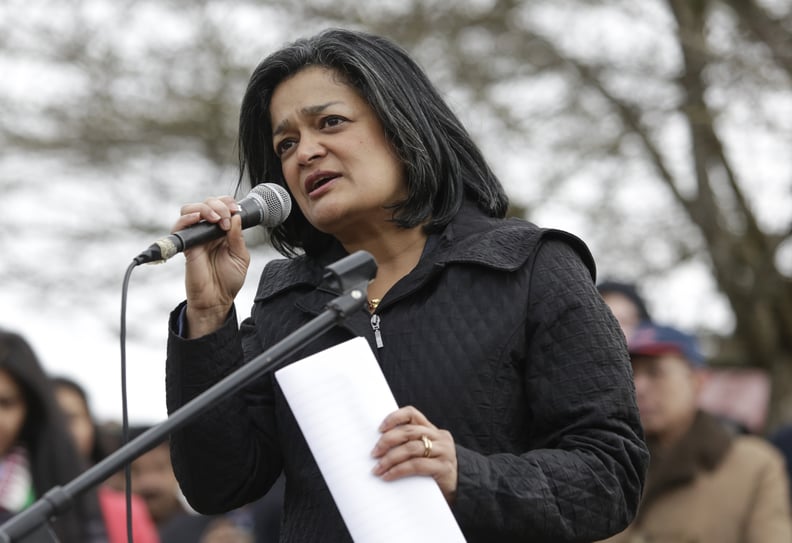 Pramila Jayapal, US Representative
Pramila Jayapal is a woman of many firsts. As the current US representative for Washington state's 7th congressional district, Jayapal is not only the first Indian-American woman to serve in the House of Representatives but also the first Asian-American to represent the state of Washington in Congress.
Her name become synonymous with workers' rights after she served on the committee that made Seattle the first major American city to introduce a $15 minimum wage. And to throw one more superlative into the mix, she also cochaired Seattle's search committee for a new police chief, which resulted in the city's first female chief.
After September 2011, Jayapal founded the nonprofit Hate Free Zone, now called OneAmerica, which advocates for immigration issues and helps new citizens register to vote.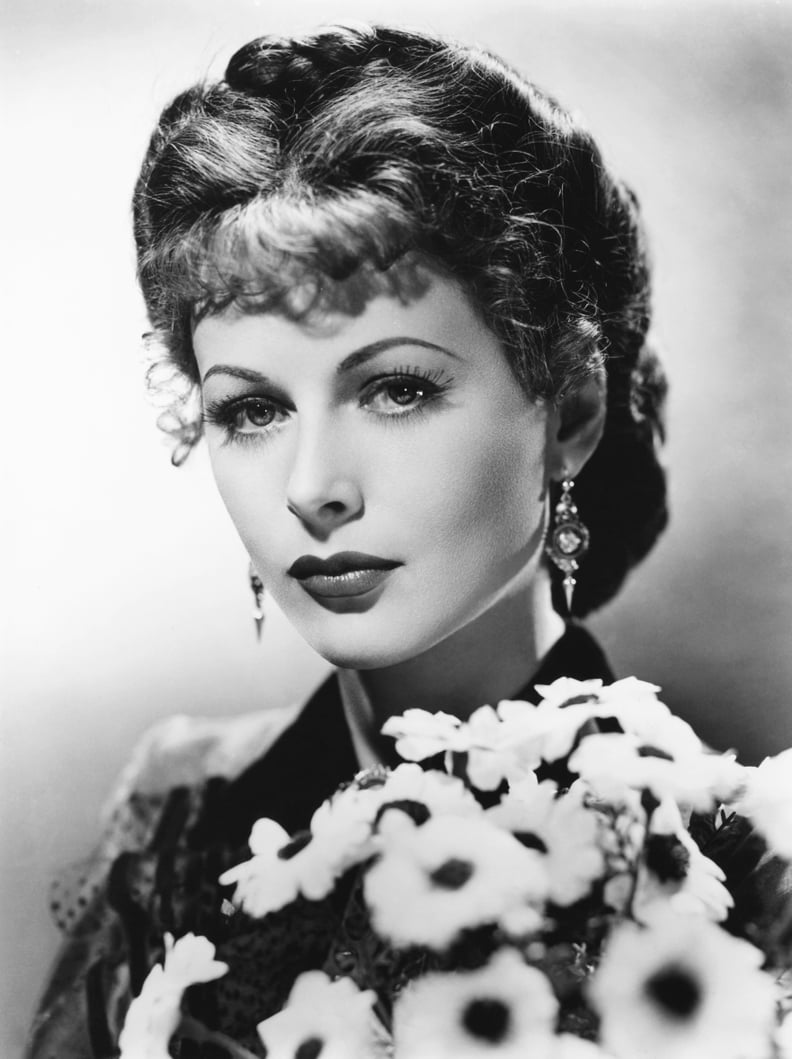 Hedy Lamarr, Actress-Turned-Inventor
Hedy Lamarr, the Austrian actress-turned-inventor, was once dubbed "the most beautiful woman in the world." However, Lamarr's children have said she often viewed her beauty as a curse, as she felt typecast by the film industry. It turns out Lamarr had an equally beautiful mind, which she put to good use by helping the Allied war effort after World War II broke out.
Inspired by the way a piano works, Lamarr and her composer friend identified a way to prevent German submarines from interfering with Allied radio signals, resulting in a patent for frequency hopping. Frequency hopping has since laid the groundwork for technologies we rely upon every day: Bluetooth, GPS, and WiFi. If you're reading this on your smartphone, you can thank Ms. Lamarr for making this possible.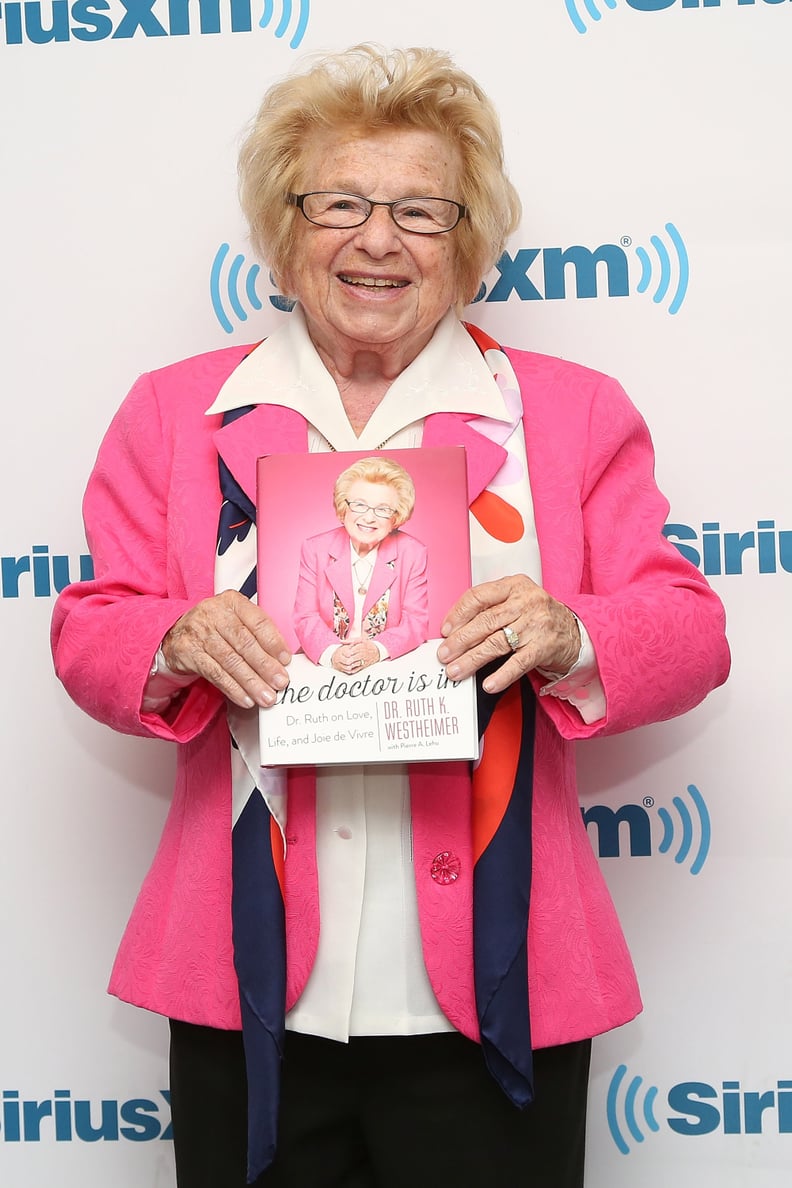 Ruth Westheimer, Sex Educator
Dr. Ruth Westheimer is America's most respected "sexpert." Her raison d'etre? She wants people to be sexually active until the age of 99. But don't confuse this playfulness for flippancy — the running theme behind every piece of advice she gives is the importance of relationships. "Sexual enrichment, other positions, all can be taught. But first there has to be a relationship," says Dr. Ruth.
As the only child of Orthodox Jewish parents living in Germany during WWII, Dr. Ruth learned that love requires sacrifice. She was the only member of her family to survive the Holocaust after being sent to live on her own in Switzerland at just 10 years old. These early encounters with heartache and loss fueled a lifelong passion for facilitating communication and connection between people.
In 1956, Dr. Ruth moved to New York as a young woman, first teaching kindergarten and then pursuing a doctorate in education at Columbia University. But it was a stint at Planned Parenthood that ultimately sparked her interest in human sexuality. The renowned healthcare organization has since gone on to recognize Dr. Ruth's work with the Margaret Sanger Award "for her lifelong commitment to empowering women and men to talk openly and honestly about sex and sexual health."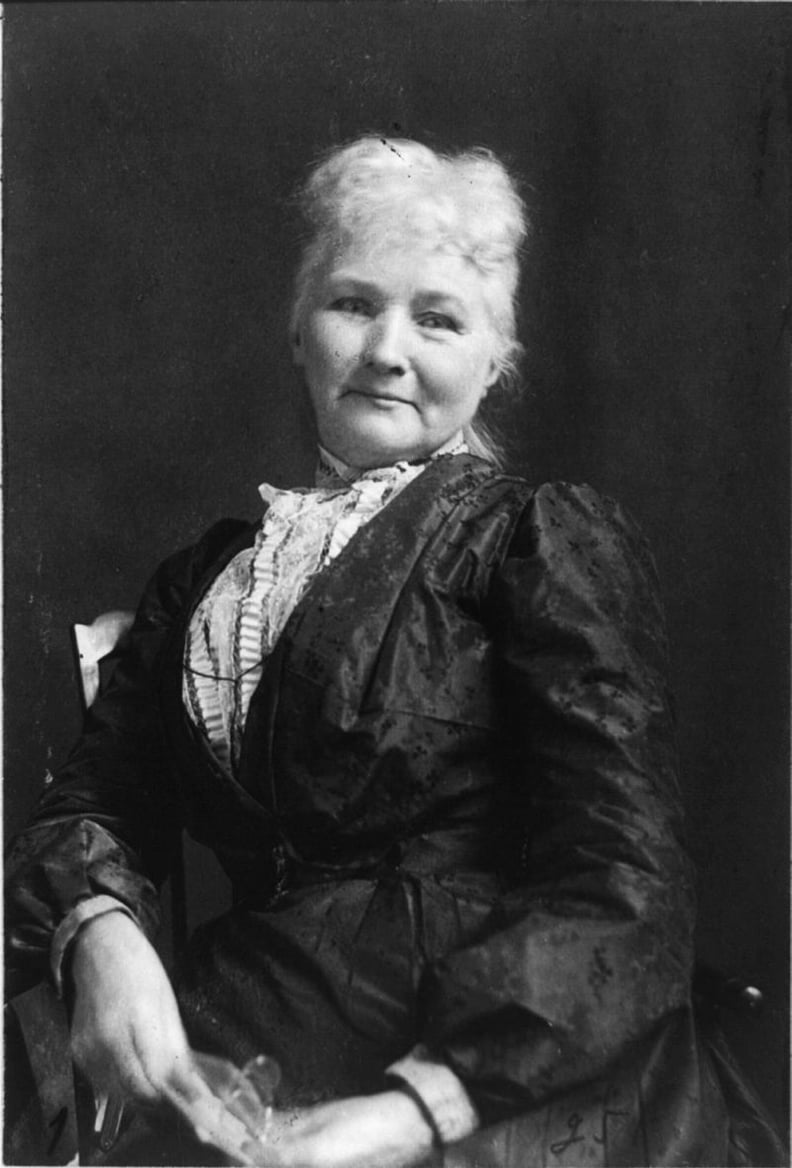 Mary Harris "Mother" Jones, Activist
Once named "the most dangerous woman in America," Mary Harris Jones — or "Mother Jones" — was famous for her success as a labor organizer and cofounder of the Industrial Workers of the World.
However, it was her ability to carry on in the face of disaster and loss that made her a legend: her family left Ireland during the potato famine and eventually migrated to the US. In 1867, she became a widow and childless mother when her husband and four children died from typhoid fever, and then just four years later, she was forced to rebuild her life again after losing everything she owned in the Great Chicago Fire.
Never one to give up, these hardships connected Jones to her life's purpose as a labor activist. A champion of the working class, she endured jail and death threats for her cause and continued working until her death at nearly 100 years old.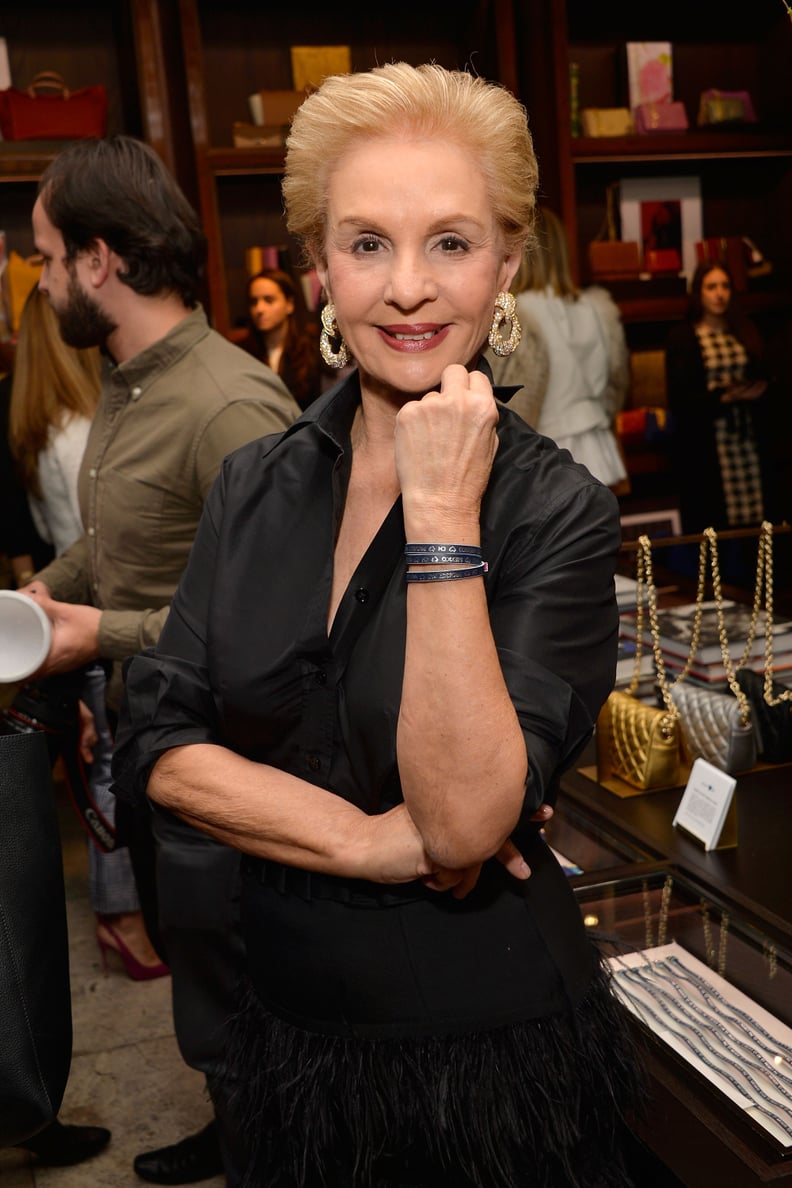 Carolina Herrera, Fashion Designer
Carolina Herrera — successful fashion designer, business woman, and cultural icon — continues to make a name for herself dressing celebrities and first ladies alike.
After designers Tom Ford and Sophie Theallet publicly refused to dress Melania Trump earlier this year, Herrera ruffled feathers by saying she'll dress FLOTUS "out of respect for the United States."
During her long career, Herrera has outfitted five first ladies, including Michelle Obama and Jackie O, who repeatedly turned to Herrera for her signature style, which is impeccable and unfussy all at once.
Herrera was born in Caracas, Venezuela, in 1939 and became a naturalized US citizen in 2009. She was awarded the Lifetime Achievement Award by the Council of Fashion Designers of America in 2008.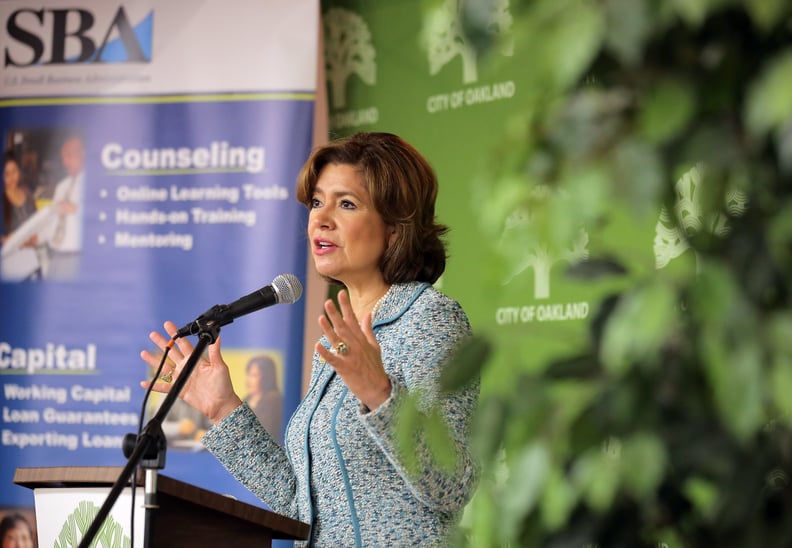 Maria Contreras-Sweet, Entrepreneur-Turned-Politician
Born in Guadalajara, Mexico, Maria Contreras-Sweet's story is the quintessential American dream. After her parents' divorce, Contreras-Sweet immigrated to Los Angeles with her single mother and five siblings, where her mother cleaned houses and worked in a meat-processing plant to provide for all six children.
Contreras-Sweet became interested in politics during high school while working as a secretary for California State Assembly Speaker Leo McCarthy and volunteering for Jimmy Carter's presidential campaign. After high school, Contreras-Sweet attended a community college before transferring to Cal State Los Angeles, where she earned a degree in political science.
Contreras-Sweet's countless successes include starting ProAmerica Bank — the first bank in Los Angeles in over 30 years aimed at serving small- and medium-size businesses in the Latino community — in addition to cofounding the California Endowment. Most recently, Contreras-Sweet was nominated by President Obama to join his cabinet as the head of the Small Business Administration, where she served until Obama's departure from office on Jan. 20, 2017.
Emma Goldman, Anarchist
Born in Lithuania to a Russian Jewish family, Emma Goldman immigrated to the US in 1885. An agitator from her earliest days, anarchism took hold of Goldman after the Chicago Haymarket affair, which started as a peaceful protest among workers striking for a more humane eight-hour workday.
Goldman took her anarchist beliefs on the road, traveling across the US and speaking to crowds of thousands on topics ranging from women's rights to free love. Goldman was imprisoned several times for "inciting to riot" and distributing information about birth control. But her longest stint in jail came in 1917, when Goldman was sentenced to two years for speaking out against the wartime draft and "inducing persons not to register." After her release, it wasn't long before Goldman was arrested once more and finally deported to Russia.