Greta Thunberg Time Person of the Year Interview 2019
Greta Thunberg Is the Youngest Individual to Be Named Time's Person of the Year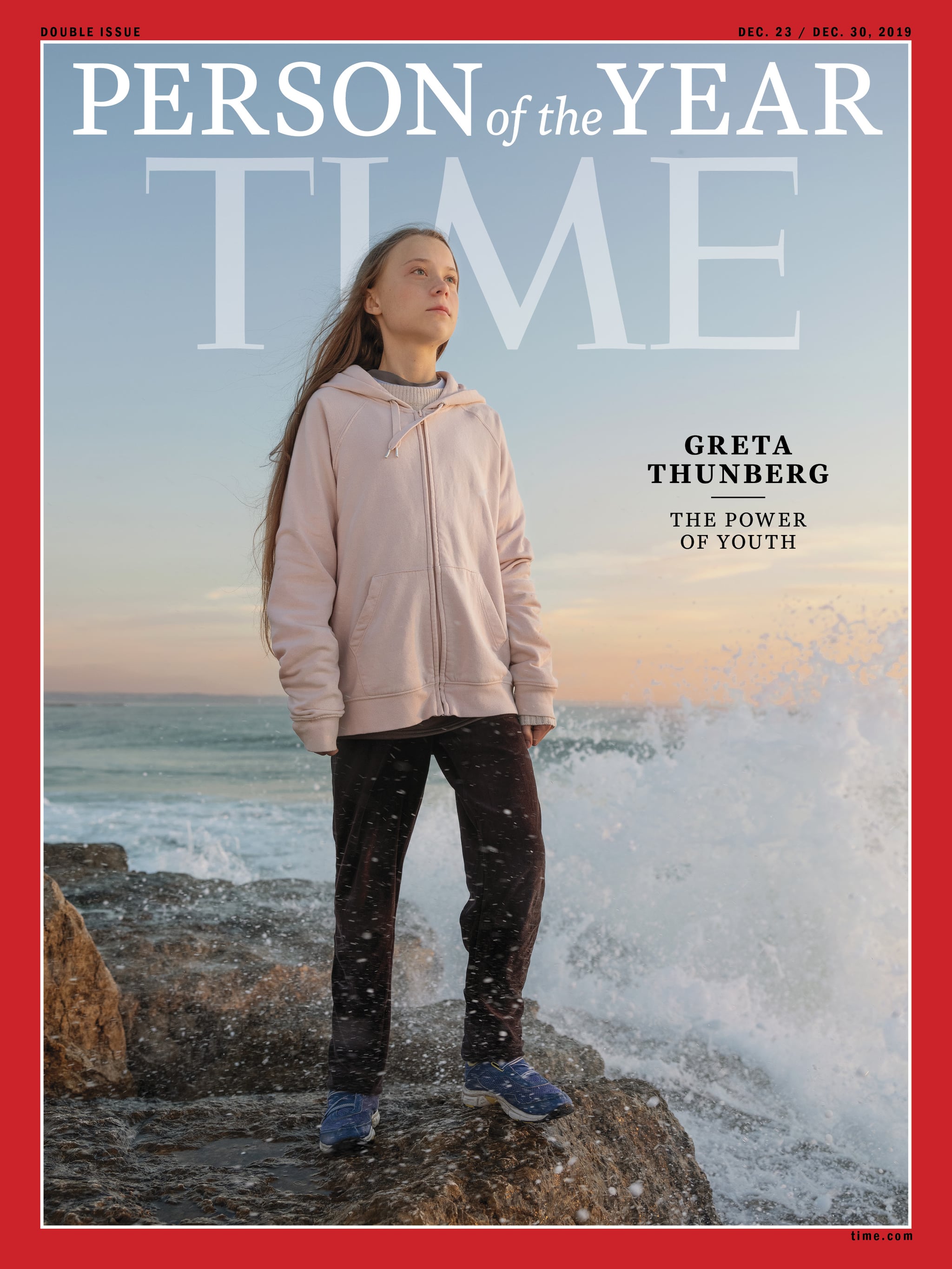 Greta Thunberg, the Swedish teenager who popularized the "Fridays For Future" movement against climate change, was just named Time's 2019 Person of the Year, making her the youngest person to receive the honor so far. Time made the special announcement via social media on Dec. 11.
"Thunberg has become the biggest voice on the biggest issue facing the planet — and the avatar of a broader generational shift in our culture that is playing out everywhere from the campuses of Hong Kong to the halls of Congress in Washington," Time's editor in chief, Edward Felsenthal, wrote in an essay on why he made the choice. "This was the year the climate crisis went from behind the curtain to center stage, from ambient political noise to squarely on the world's agenda, and no one did more to make that happen than Thunberg."
At just 16, Thunberg has spent the better part of the last two years focusing on environmental activism. She's given up air travel and eating meat in order to reduce her carbon footprint, and she spent three weeks' worth of school days protesting outside of the Swedish parliament to bring awareness to the issue in 2018. More recently, Thunberg went viral in September after scolding world leaders at the UN Climate Summit for their failure to take action against climate change, and she met with Leonardo DiCaprio shortly after to further discuss her message.
"We can't just continue living as if there was no tomorrow, because there is a tomorrow," she told Time. "That is all we are saying."
Thunberg first learned about climate change in elementary school, when her teacher showed a video about its potential effects. It was in that moment that she instantly became concerned. "I couldn't understand how that could exist, that existential threat, and yet we didn't prioritize it," she said. "I was maybe in a bit of denial, like, 'That can't be happening, because if that were happening then the politicians would be taking care of it.'"
Read Time's full feature on Greta Thunberg's Person of the Year honor here.
Image Source: TIME / Evgenia Arbugaeva