Small talk avoiders, rejoice! Uber just added a new "Quiet Mode" feature made for passengers who prefer to travel to their destination in silence. "If you need to respond to emails or are in the mood for a nap, make your trip a quieter one with just one tap," the transportation company wrote in a press release. The update, which officially rolled out to app users on Wednesday, allows riders to select either "quiet preferred," "happy to chat," or simply "no preference" while requesting a ride.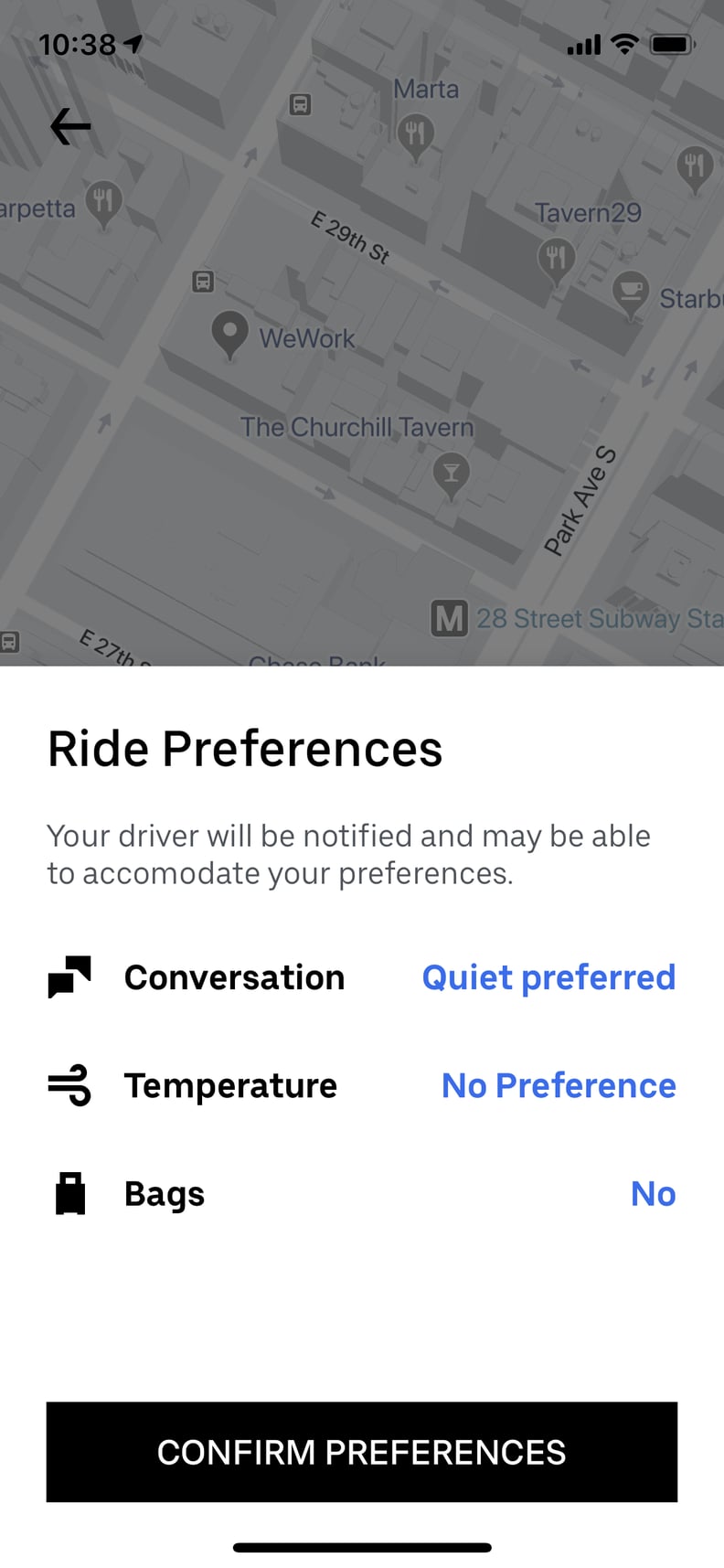 There is a slight catch to the feature, however. Riders must request an Uber Black or Uber Black SUV ride to access "Quiet Mode," as it's not available for Uber X or Pool passengers.
In addition to "Quiet Mode," Uber also released a handful of other features for Uber Black and Uber Black SUV passengers, including the ability to note your temperature preferences before getting into a driver's car. Heading to the airport? The "Help With Luggage" control will give your driver a heads up that you'll need some assistance with your suitcase before going on your merry way. Your perfectly chilled, silent chariot awaits!