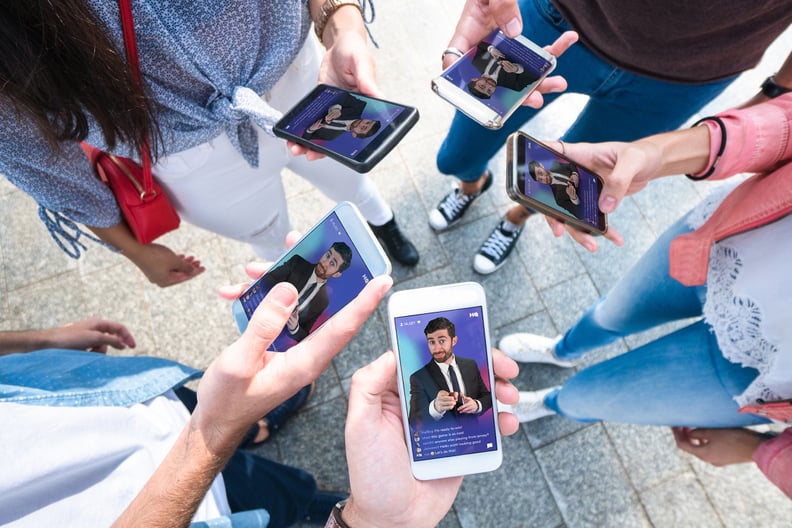 HQ Trivia
HQ Trivia
HQ Trivia just got a major update, and it's sure to make you even more addicted to the mobile app — if that's even possible. The live trivia game officially launched a new feature called "Friends on HQ," which allows users to search for and connect with friends and family members within the app. Once players are connected with their pals, they can then see who's playing and track their progress during each live trivia game (aka, creep on their scores and size up their friends' trivia skills).
How does one utilize this exciting new feature? Before each show begins, simply go to the home screen of the game and tap the friends button in the upper left-hand corner to add friends. You can either search for them by connecting your address book to the app or directly searching for them. Once you locate your friends, you can tap on their username to stalk their profile and see their highest score, total winnings, and how many games they've played. During the game, you can swipe the video right to see which friends are playing and whether they've been eliminated yet. If they gave a green dot next to their name, that means they're still in the game.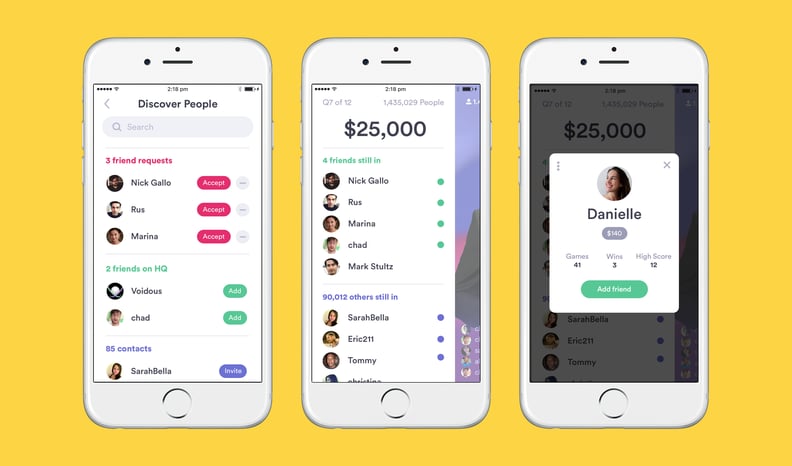 Friends on HQ was first rolled out in the UK and is now available for stateside users as of 3 p.m. EST on April 17. According to a press release about the launch, this feature "forms the basis for upcoming new features that will roll out soon, leveraging friends' connections." If you need us, you can find us waiting with bated breath to see what other updates HQ Trivia releases in the near future.