Mute Your Friends on Facebook For a While With This Handy New Feature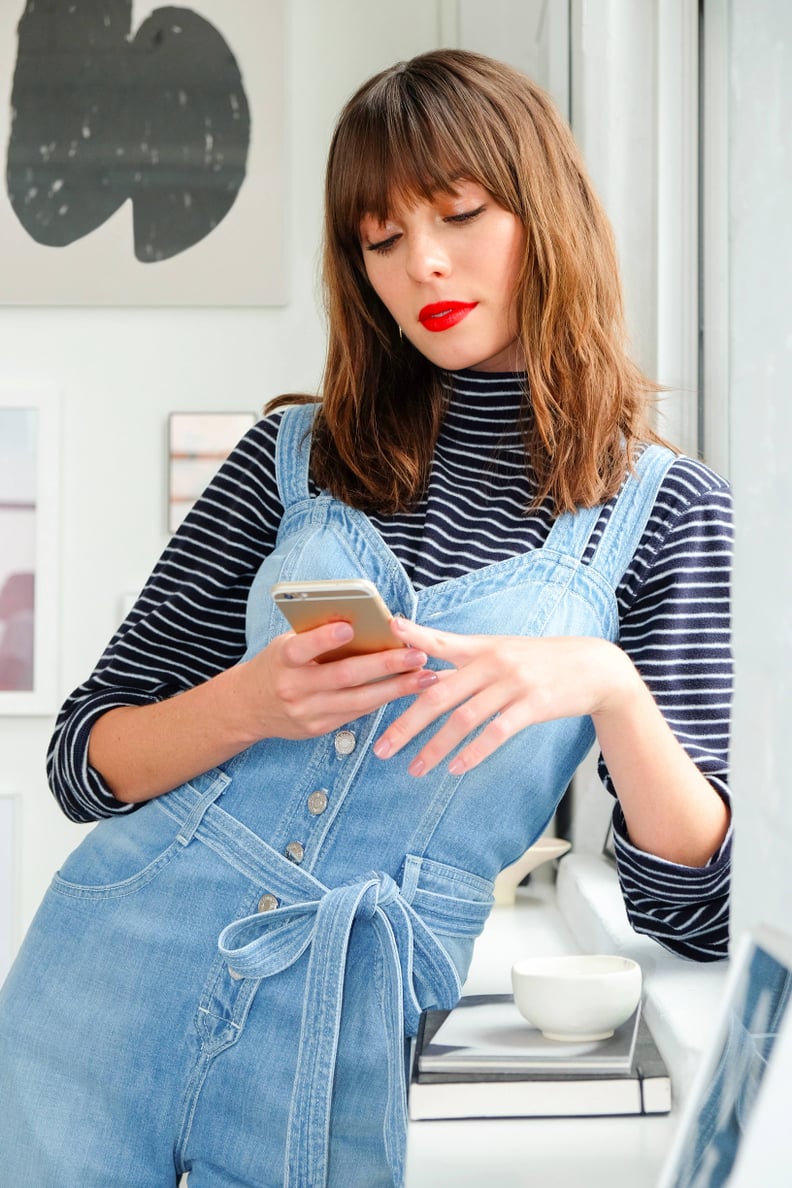 POPSUGAR Photography | Paul Kabata
POPSUGAR Photography | Paul Kabata
It might be a hard truth to admit, but sometimes you just really need to ignore that one friend who keeps posting their vacation photos over and over again. Well, it looks like Facebook has finally come around to the idea of temporarily muting someone, by testing out a new feature called "Snooze."
With "Snooze," you can unfollow a friend, a page, or a group for 24 hours, seven days, or 30 days. The feature, currently only available on desktop, works on items you see in your News Feed. So, you can't VISIT a friend's page directly and use this feature on them.
"Snooze" joins two other features that clear the noise from your News Feed and personal page. Currently, you can either completely restrict someone from seeing anything you post on Facebook or unfollow someone so that you never see their posts in your News Feed.
Facebook confirmed to TechCrunch that it's "testing" the feature, so if you don't see it in your News Feed just yet, don't fret; you might not be in the user-testing group. Let's just hope the experiment goes as planned and Facebook brings this tool to everyone. Ahead, see how it works (though we obviously wouldn't recommend snoozing our page.)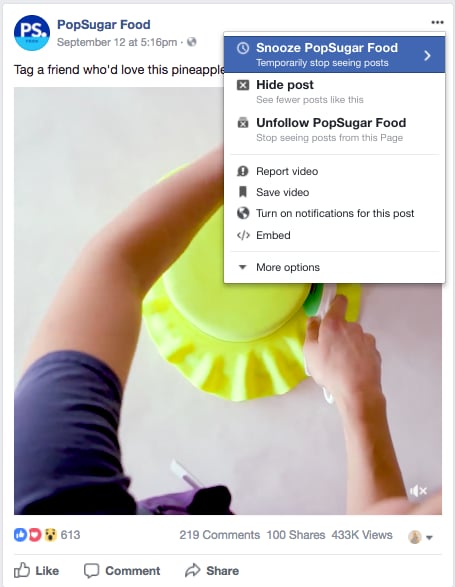 Tap the three buttons at the top right corner of a post.
You'll see the new "Snooze" option. Click it.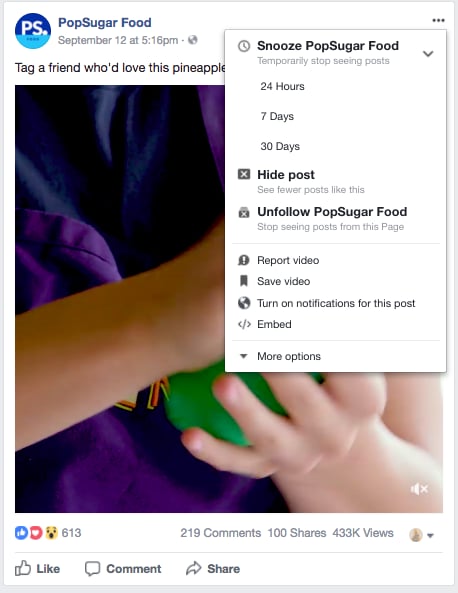 Decide how long you want to "snooze" a person, a group, or a page.
You can choose from 24 hours, seven days, or 30 days.

After picking a time frame, you're set!
You can always undo it right after if you choose to.