Joe Biden to Sign Bill Making Pulse a National Memorial
President Joe Biden Pledges to Make Pulse Nightclub a National Memorial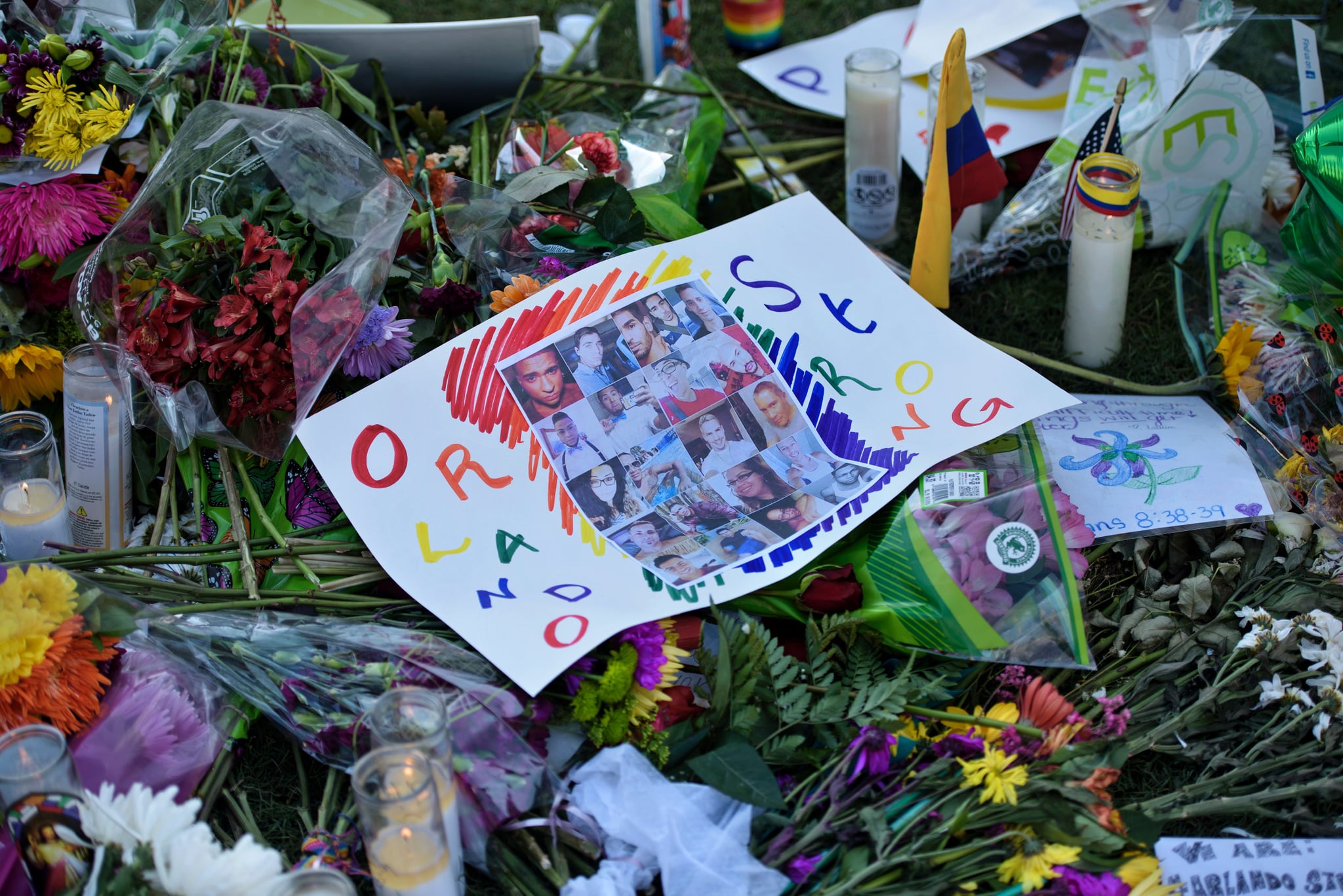 Five years after the tragic Pulse Nightclub shooting, President Joe Biden announced his intent to sign a bill marking the Orlando location as a national memorial. "In the memory of all of those lost at the Pulse Nightclub five years ago, let us continue the work to be a nation at our best – one that recognizes and protects the dignity and safety of every American," Biden said in a statement honoring the victims of the deadliest attack on the LGBTQ+ community in US history.
On June 12, 2016, a gunman killed 49 people and injured 53 others during Pulse's "Latin Night" celebration. Their families and friends were also victims of painful loss and separation after this violent act. Biden said he has "stayed in touch" with loved ones who lost someone in the shooting, as well as survivors. His connection with them is a reminder that they deserve action.
"In the coming days, I will sign a bill designating Pulse Nightclub as a national memorial, enshrining in law what has been true since that terrible day five years ago: Pulse Nightclub is hallowed ground," Biden announced. "But there is more we must do to address the public health epidemic of gun violence in all of its forms – mass shootings and daily acts of gun violence that don't make national headlines."
Biden reaffirmed his administration's commitment to closing "loopholes that allow gun buyers to bypass background checks in this country," banning assault weapons and high capacity magazines, establish "red flag" laws, and more. The president also compels Americans to acknowledge gun violence's specific impact on the LGBTQ+ community in this country. "We must drive out hate and inequities that contribute to the epidemic of violence and murder against transgender women – especially transgender women of color. We must create a world in which our LGBTQ+ young people are loved, accepted, and feel safe in living their truth. And the Senate must swiftly pass the Equality Act, legislation that will ensure LGBTQ+ Americans finally have equal protection under law."
Image Source: Getty / BRENDAN SMIALOWSKI/AFP