The Late John Lewis's District Delivers Biden's Georgia Lead
In a Beautiful Twist, Constituents of the Late John Lewis Delivered Biden's Georgia Lead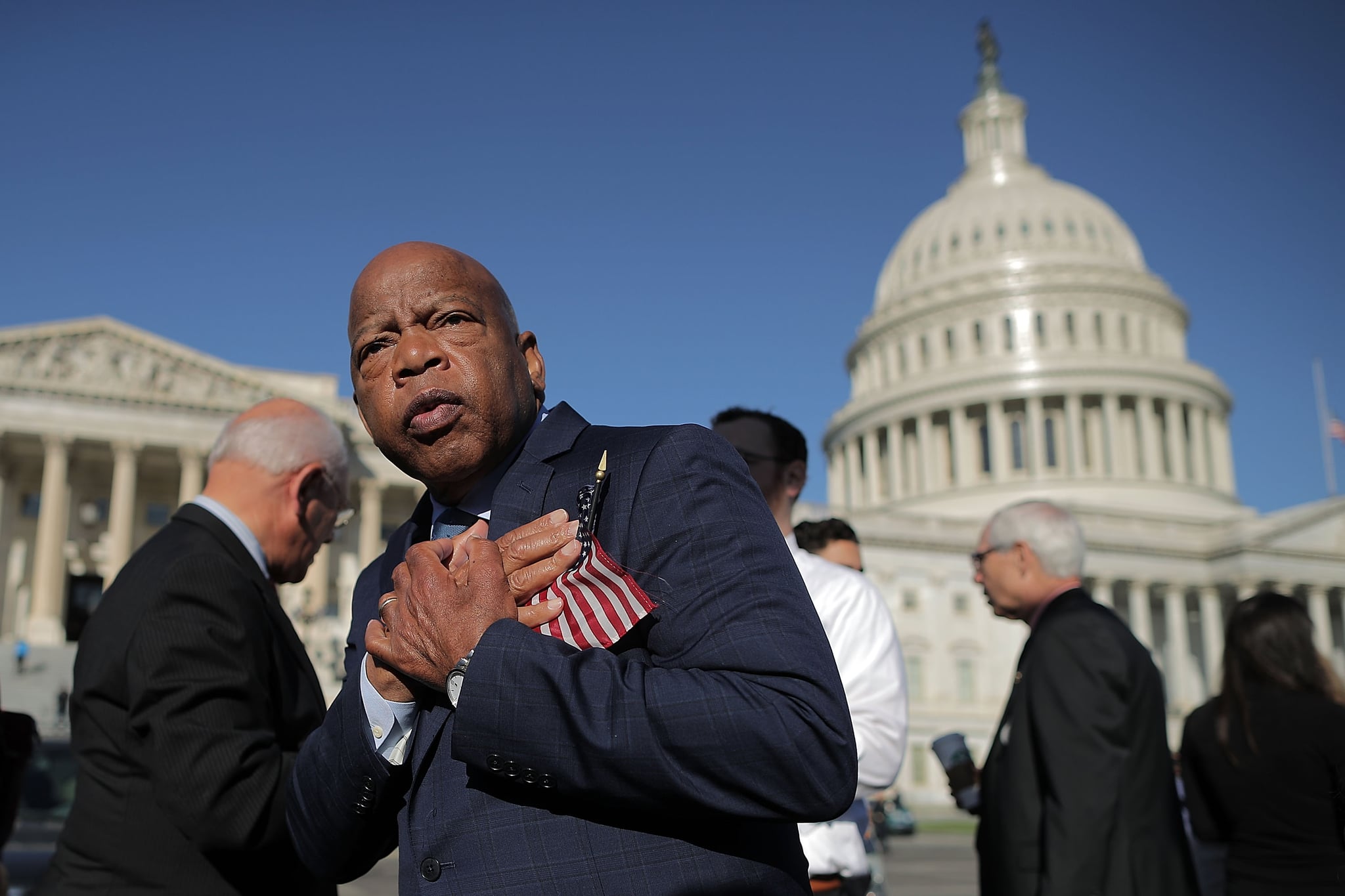 In a twist that almost seemed fated, it was constituents of the late John Lewis who helped Joe Biden take his first lead in Georgia over incumbent Donald Trump. The former vice president had been narrowing the margin in the days that followed Election Day and began leading by 1,098 votes after Clayton County tabulated its remaining mail-in ballots — with the exception of potential incoming military ballots — and delivered 917 votes for Biden in the early hours of Nov. 6.
"He can help us and will help us regain our way as a nation."
Lewis served in Georgia's fifth congressional district, which includes parts of Clayton County, from 1987 until his death in July. Clayton is largely Democratic, and Hillary Clinton won the county by 85 percent in 2016. Prior to his passing, Lewis endorsed Biden in a call with reporters in April. "He will lead our country to a better place. He would inspire another generation to stand up, to speak up and to speak out, to be brave and to be bold," Lewis said. "He can help us and will help us regain our way as a nation and as a people." Lewis also advised Biden to pick a woman — preferably a woman of color — as his running mate, which Biden went on to do with Kamala Harris.
The representative and lauded civil rights leader had a contentious history with Trump. Lewis did not attend Trump's inauguration and said he believed Russian interference in the 2016 election contributed to Trump's win. In response, Trump tweeted, "Congressman John Lewis should spend more time on fixing and helping his district, which is in horrible shape and falling apart."
It's important to note that former Georgia Representative Stacey Abrams was also instrumental in flipping the state. After narrowly losing the gubernatorial election in 2018, Abrams made voter turnout and suppression her mission by establishing several initiatives and organizations, including the New Georgia Project and Fair Fight. On the morning of Nov. 6, Abrams thanked fellow organizers on Twitter and said, "My heart is full."