16-Year-Old Ma'Khia Bryant Shot by Columbus Police Officer
Just Moments Before the Chauvin Verdict, a 16-Year-Old Black Girl Was Shot by a Cop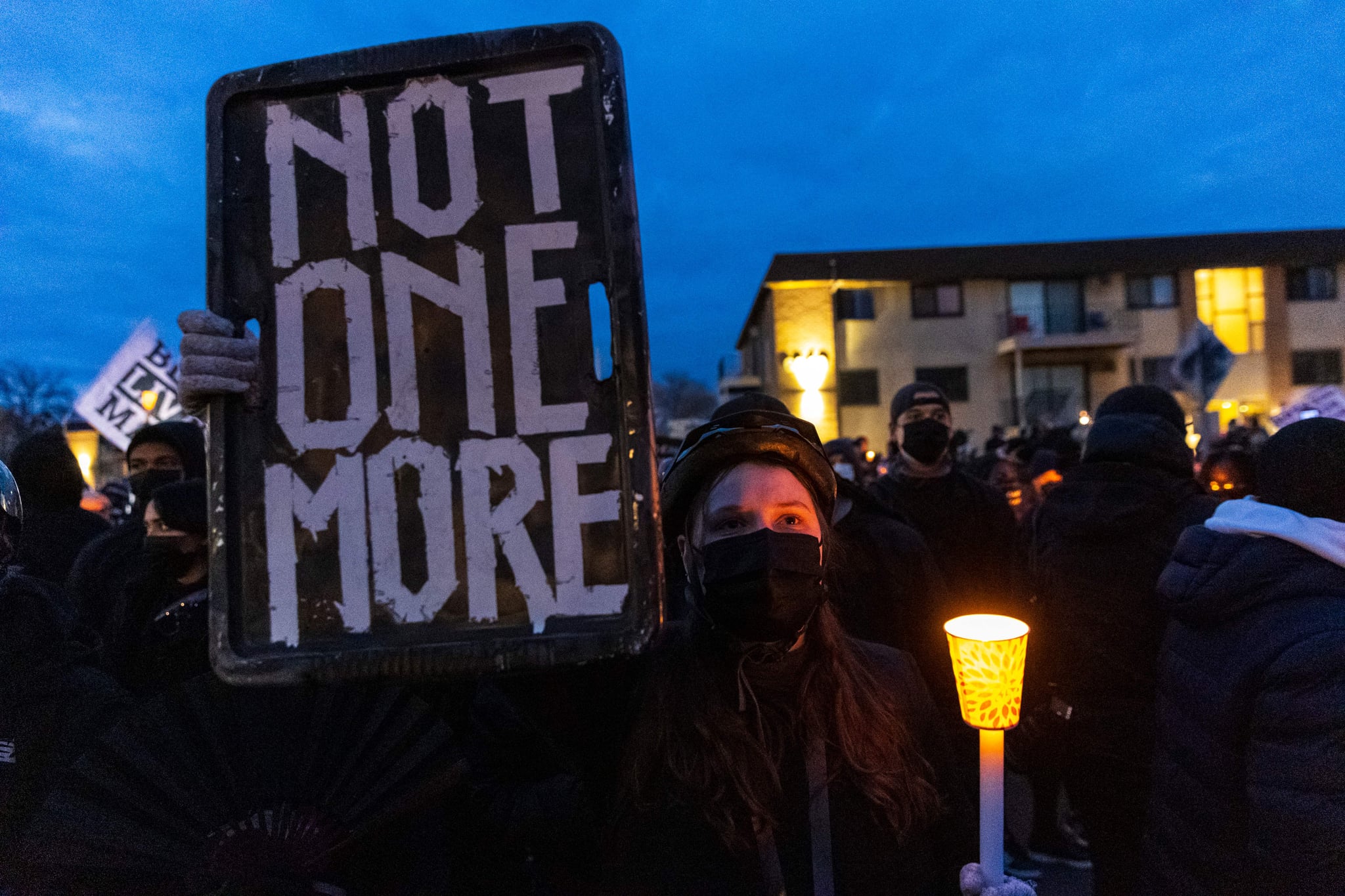 On the afternoon of April 20, a young Black teen was shot and killed by a police officer in Columbus, OH, Columbus local news station WBNS-10TV reported Tuesday. A family member of the victim, 16-year-old Ma'Khia Bryant, confirmed she was fatally shot four times after hearing girls fighting outside of her house and calling cops for help. Bryant was killed at around 4:30 p.m., just minutes before a Minnesota jury announced their verdict declaring Derek Chauvin guilty of murder in George Floyd's death — another life lost at the hands of law enforcement.
"She promoted peace, and that's something that I want to always be remembered."
Bryant was reportedly rushed to the hospital in critical condition, and later pronounced dead. Her mother, Paula Bryant, later told 10TV reporter Lacey Crisp that her daughter was "a very loving, peaceful little girl." She said, "Ma'Khia had a motherly nature about her. She promoted peace, and that's something that I want to always be remembered."
Bryant's death is horrifically tragic for a number of reasons. She was only 16 years old, and had her whole life ahead of her. Bryant had called the police for protection, as she had felt unsafe in the midst of violence nearby. But instead of responding to her call for help and fulfilling their oath to serve and protect the community, a police officer shot her in the chest multiple times.
The disturbing news is even more devastating given it occurred right before Chauvin's guilty verdict was announced. Many view Chauvin's conviction as a victory and a pivotal step toward justice — Vice President Kamala Harris said earlier that she felt "a sigh of relief" after the verdict — yet Bryant's death proves that Black and brown people in America can never truly feel relief without substantive reform. Bryant's killing simply reiterates the fact that the nation has just begun to scratch the surface in combating systemic racism and that an overhaul of law enforcement policies is crucial to creating actionable change.
Columbus Mayor Andrew Ginther addressed the tragedy in a tweet Tuesday evening, writing, "This afternoon a young woman tragically lost her life. We do not know all of the details. There is body-worn camera footage of the incident. We are working to review it as soon as possible." He further explained that they would share more information as it becomes available, asking locals to "remain calm" while the Bureau of Criminal Investigation conducts an independent investigation.