Minecraft Boss Helen Chiang on Her New Role, Breaking Records, and What's in Store For 2018
On Jan. 17, a collective cheer erupted among women in tech and gaming when news broke that Helen Chiang had been named the new head of Minecraft at Microsoft. Chiang replaced Matt Booty — who was promoted to head of Microsoft Studios – but she's no stranger to the brand, having previously overseen operations and being a nine-year Xbox veteran. Chiang is also the first woman of color to lead a major gaming studio — and a passionate supporter of the digital world that Minecraft inhabits.
"I've gotten to know the people in the studio really well over the last three years, and I can't think of a better team to get to lead," Chiang told me by phone on Jan. 19. "When I think about what's next for us — well, my job is really not to change the plan that we're on, but to focus on a number of different things."
"The first one is bringing over more people to Bedrock through Nintendo, and that's coming out pretty soon. The second is expanding the features in the game that the players love, so we have the update Aquatic coming out pretty soon. The third one is the new graphics engine that we talked about both at MINECON and E3, the superduper graphics pack. They're all areas that I'm really excited about and that the team is working very hard on."
Chiang's ascension comes at a time when Minecraft is reaching all-time highs in nearly every metric; 144 million copies of the game have been sold across more than a dozen platform, with 74 million players coming back to play the game each month.
"We just recently set a new record in December for monthly active users, so now we're at 74 million monthly active users — and that's really a testament to people coming back to the game, whether it's through the game updates or bringing in new players from across the world," Chiang told me. "That's really our goal, to keep building the community that we have."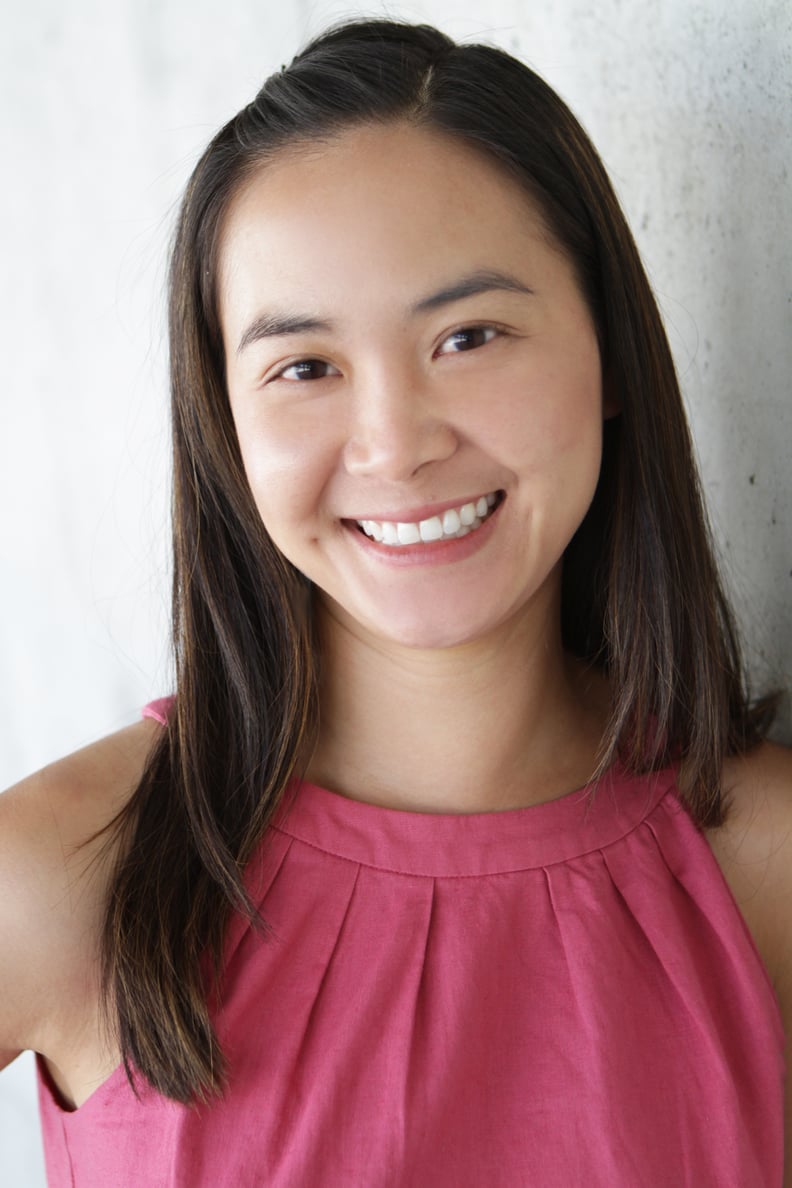 Going forward, Chiang hopes to unite all of the Minecraft players on different devices into one, cohesive community. "The Better Together update came out in the Fall, and that was really our first step towards this vision of bringing all of our players together," she said.
"All of our players are playing across a number of different devices and platforms, and it shouldn't matter where they're playing — what's important to us is that they have the opportunity to play it together, because it makes it so much more of a rich experience. That's the journey we're still on . . . we've been doing a lot of work to expand into new geographies and really just making Minecraft available to anybody, anywhere in the world, any way that they want to play."
Naturally, growing the community requires the game to be constantly updated, and the team at Minecraft is hard at work at making that happen. That's where Chiang's other two key endeavors — the graphics update and the update Aquatic — come into play.
"The update Aquatic is focused on Minecraft oceans . . . it'll bring a rich set of new experiences to our players, and we're really excited about that," Chiang said, noting that she recently previewed the updates and, while the big news has been the addition of turtles to gameplay, she's far more amped about the dolphins that will make their way into Minecraft with the next update.
Chiang also pointed to the Bedrock update for Switch — which will introduce some previously unavailable features to the platform, most notably the Marketplace for textures, mini games, and skins — as a huge step toward improving the cross-platform experiences. The Marketplace enables creative-minded fans to develop their own Minecraft experiences and sell them to other players — and has been a massive boon for the company, especially as it brings new content to users on a regular basis.
"I'm really excited about how well the marketplace has done," she said. "It launched in June of 2016 and has steadily been growing month over month — we just came off the strongest month this past December. Honestly, it's been just so amazing to watch the creators grow. And the part that's really inspiring to me is the stories I hear about how we're changing creators' lives. Some of them have been really involved in Minecraft for a long time . . . and because they've seen so much success in the marketplace, they've been able to quit the job that they thought would be the one that financially sustained them and been able to go focus on the thing that they're truly passionate about."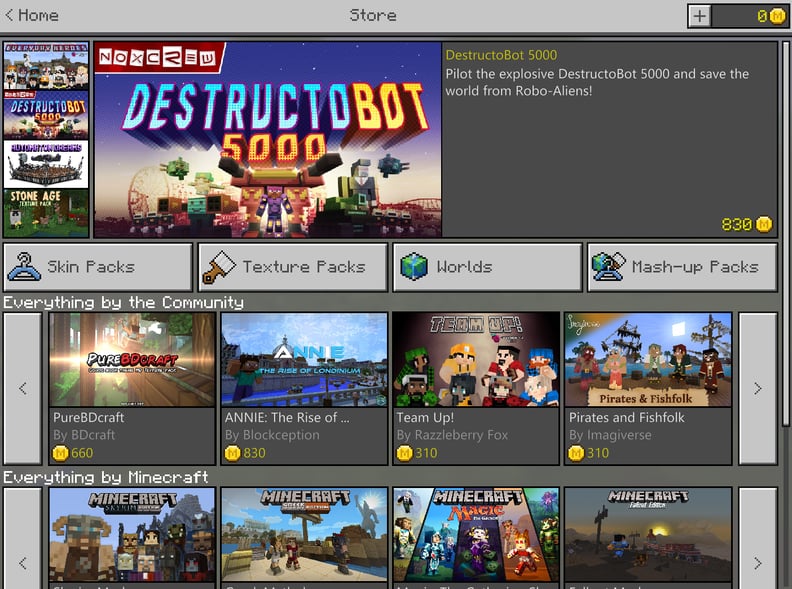 "A lot of these creators grew up playing Minecraft, and now they're the ones creating content for Minecraft," she added. "I love that Minecraft can unlock that creativity in people and really give them the opportunity to build a life for themselves on it."
The final piece of the puzzle, then, is the new graphics engine. But it's no easy task, developing a system that works across such a large number of platforms around the world — especially given that the aim is to come up with the perfect version of everything that rolls out on Minecraft, as opposed to requiring constant patches and fixes on something that wasn't ready for market.
"People ask, 'Hey, when is it coming out?' Well, I think the thing that we've learned through the Better Together update is that we want it to be perfect when it comes out," she explained. "So the team is taking the time to iterate and make sure that the experience is at the quality we want it to be by the time we bring it out to our players."
Above all else, Chiang wants to ensure that the Minecraft studio is a place where the creative staff can really work their magic. As it stands, she's already been an inspiration to those she's worked with over the last couple of years at Minecraft — not just as a leader, but as a working mother, a woman of color, and a female voice in a primarily male-dominated world.
"The Minecraft franchise has never been stronger, and Helen's amazing work and thoughtful leadership have been instrumental to our success as a global Minecraft team," Head of Communications Aubrey Norris told me. "She is so inspiring to me as a woman in games and a mother — she proves to people like me that we can run a major games studio and be a wonderful mom."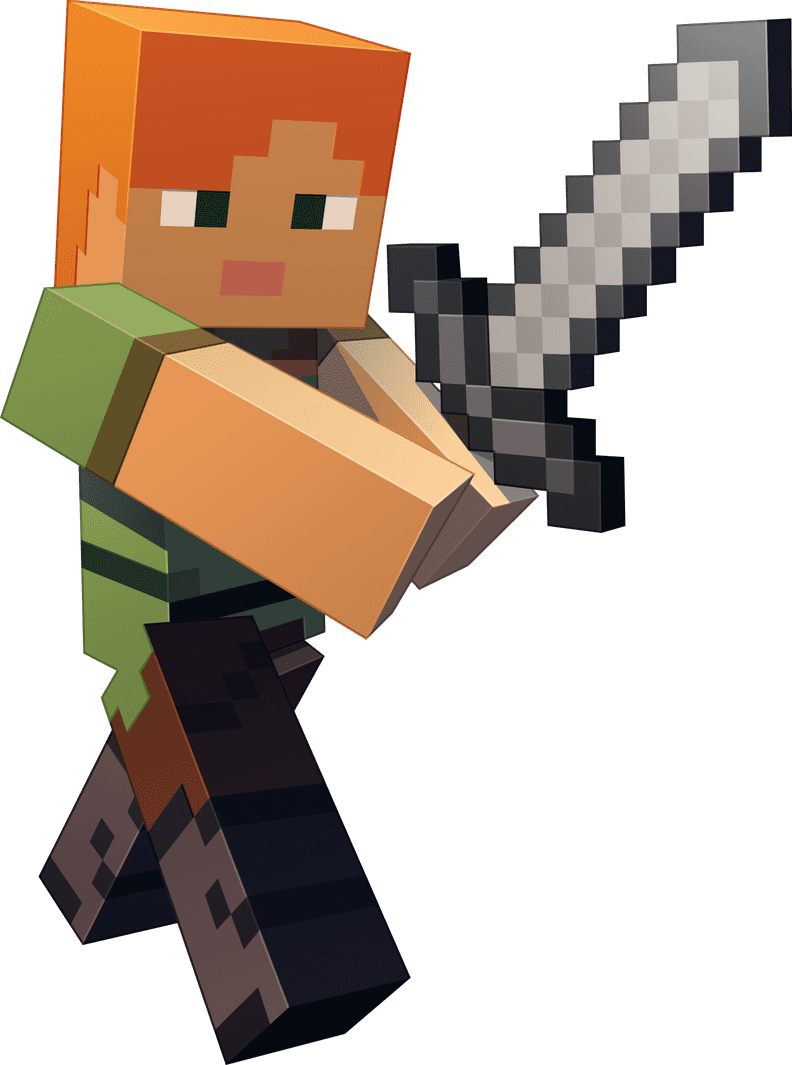 For her part, Chiang describes her driving motivations as twofold; she wants to make a difference in the world while at the same time having a lot of fun and empowering those around her to evolve Minecraft to the next level.
"That's why I'm so passionate about working on Minecraft," she said. "Life is too short to not work on something fun . . . and I [want to] build a place where everyone in the studio is empowered and enabled to do their best work. We have amazing artists, and designers, and engineers — and really, my job is to make sure that we're building the right environment for them to go do their best work."
From a fan perspective, it's incredibly exciting to have such a brilliant woman at the helm of such an immensely impactful cultural phenomenon. Her promotion is a big win for hardworking, passionate females in STEM around the world — and I really can't wait to see what new heights the Minecraft universe will reach under her guidance.