Joss Whedon Just Made a Perfect Point About Mansplaining That Every Guy Needs to Hear
Patricia Arquette's 2014 Oscars speech may have cemented her as Hollywood's public face for gender equality, but it's the work she's done since that has the potential to make the most impact for women outside of it.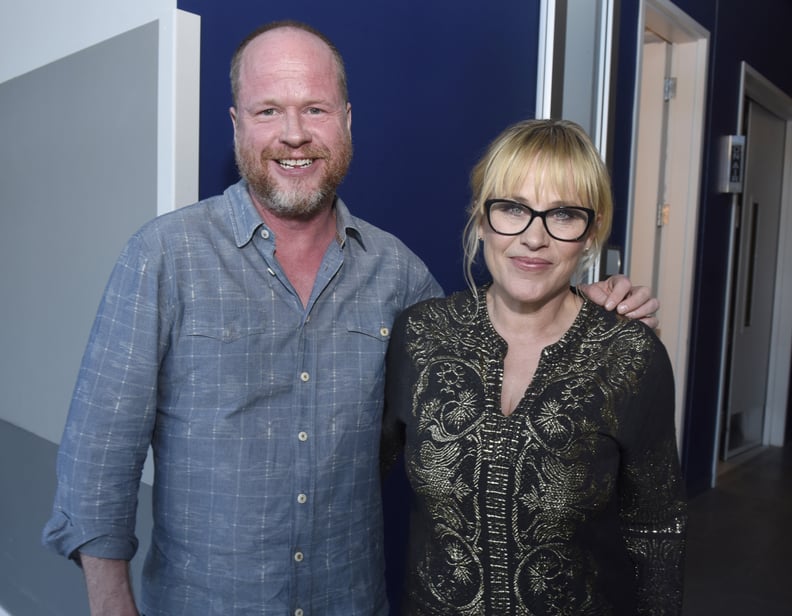 Arquette was honored Saturday night in LA, alongside writer-director Joss Whedon, at a HeForShe Media Summit put on by UN Women's USNC LA Chapter at YouTube Space LA. There's no denying HeForShe has a special resonance in the entertainment industry — the gender equality campaign, which calls on men and boys to support the cause, was pushed to prominence by spokeswoman Emma Watson's impassioned speech launching the initiative in 2014. (Both Whedon and Arquette told me that moment was their first exposure to the cause.)
As an entertainment journalist and feminist, I have been volunteering with the LA chapter of UN Women since early this year. When I spoke with Arquette backstage before our event, she reflected on the backlash to her Academy Awards speech — some thought it was somehow inappropriate to use that forum to talk about sexism and discrimination, and others balked at her call for gay men to do more to champion the cause — and why equal pay for all women would have a ripple effect far broader than people often realize.
"I never was really talking about Hollywood, per se," she said. "Of course, I want changes for all women, in all industries, including Hollywood. I don't want to leave most of America out of the conversation. We have one in five kids [going] hungry in America right now. Half of the 66 million women and children in poverty would not be if women were just paid their full dollar — full-time, working women."
As she accepted her HeForShe honor for her work on behalf of gender equality, Arquette reflected on her own time as one of those 66 million; she had her son at 20 and spent time living in a converted garage, often unsure if she'd be able to afford to buy her next meal or his next package of diapers. Single moms and their children, she said, are a key reason she's lent her name and on-the-ground support to finally ratifying the Equal Rights Amendment.
Women advocating for other women is vital, but HeForShe's effort to bring men into the fold was also a driving theme of the evening. Whedon, as he accepted his honor, offered some stellar advice to the many males in the audience on how they can check their privilege: "Count to five every single time before you interrupt a coworker. Before you compliment someone. Before you reprimand your daughter. Before you compliment your daughter. Before you explain," he pleaded. "Take those extra few minutes and listen."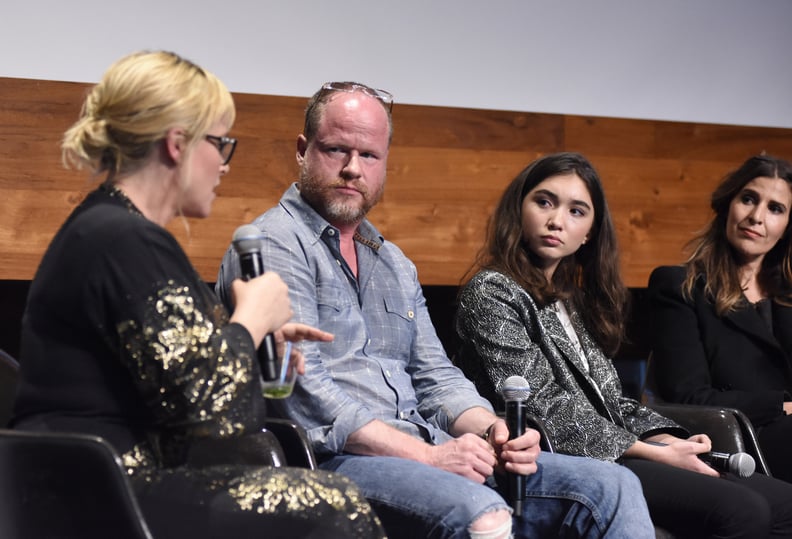 Despite so many powerful public advocates like Whedon and Arquette, Hollywood has a long way to go to address gender equality. After the award ceremony, the two joined a panel that included Girl Meets World star Rowan Blanchard, founder of The Black List Franklin Leonard, and the executive director of the American Civil Liberties Union of Southern California, Hector Villagra, to discuss why. As Leonard pointed out, even from the most cynical perspective, it would be good business if the industry did more to include more diverse storytellers and stories. After all, he reminded us, Titanic became the No. 1 film of all time — and it was at its roots a female-driven action movie. Still, last year, only 1.9 percent of the top 100 highest grossing films were directed by women.
"There's been a lot of lip service in the last year in Hollywood about what to do. Very little action has resulted," Villagra said. "I think if they don't do it themselves, the federal government is going to have to step in, finally."
Villagra and the ACLU are doing their part to see that happen. They requested in March that the Equal Employment Opportunity Commission investigate the industry for its discriminatory hiring and pay practices, and the federal agency is moving forward to do so.
If you're interested in making an impact of your own, you can sign Arquette's ERA petition or get more information on UN Women and HeForShe and lend your support.