The Freedom Tower Rises Above the Clouds in a Powerful Photo Taken on the Anniversary of 9/11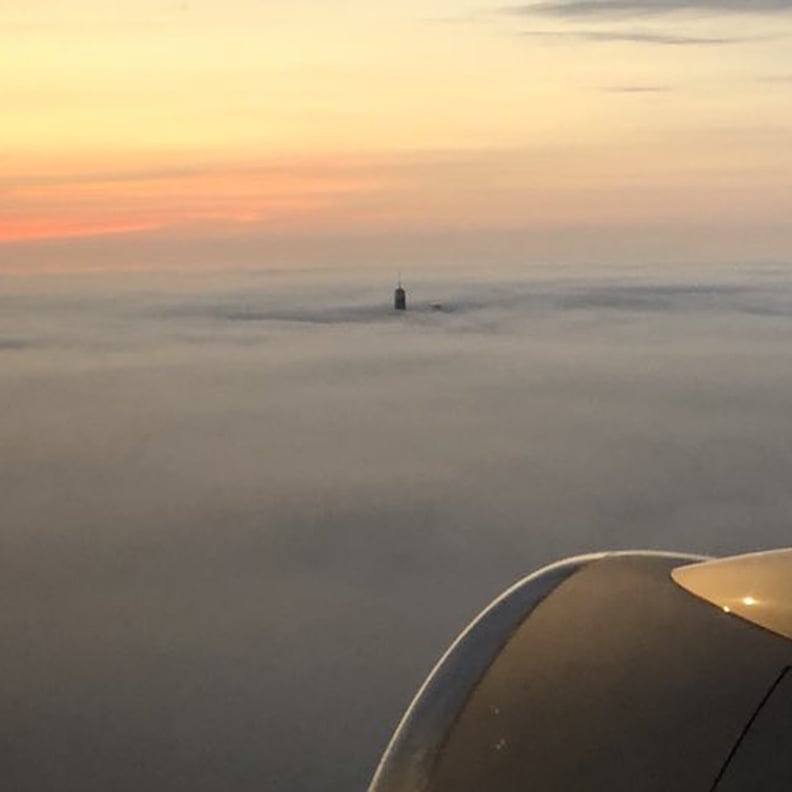 One World Trade Center rises above the clouds in this phenomenal photo taken on the 17th anniversary of the Sept. 11 attacks. Journalist Peter Lattman was taking off in the morning from New Jersey's Newark Liberty International Airport when he saw the skyscraper "standing tall above the clouds." In a matter of hours, Lattman's tweet received more than 8,000 retweets and 38,000 "likes."
The skyscraper, also known as the Freedom Tower, was completed in 2013. It stands next to the site where the Twin Towers once stood. It is the tallest building in the Western Hemisphere.