Gymnast Simone Biles is shattering records and winning Olympic gold medals in both team and individual competitions, further cementing her title as the "Greatest Gymnast of All Time." But in the process, the 19-year-old has also been compared to other Olympic greats — specifically other male Olympic greats.
The gymnast had the perfect response to these comments, owning her legacy by telling Sporting News:
"I'm not the next Usain Bolt or Michael Phelps. I'm the first Simone Biles."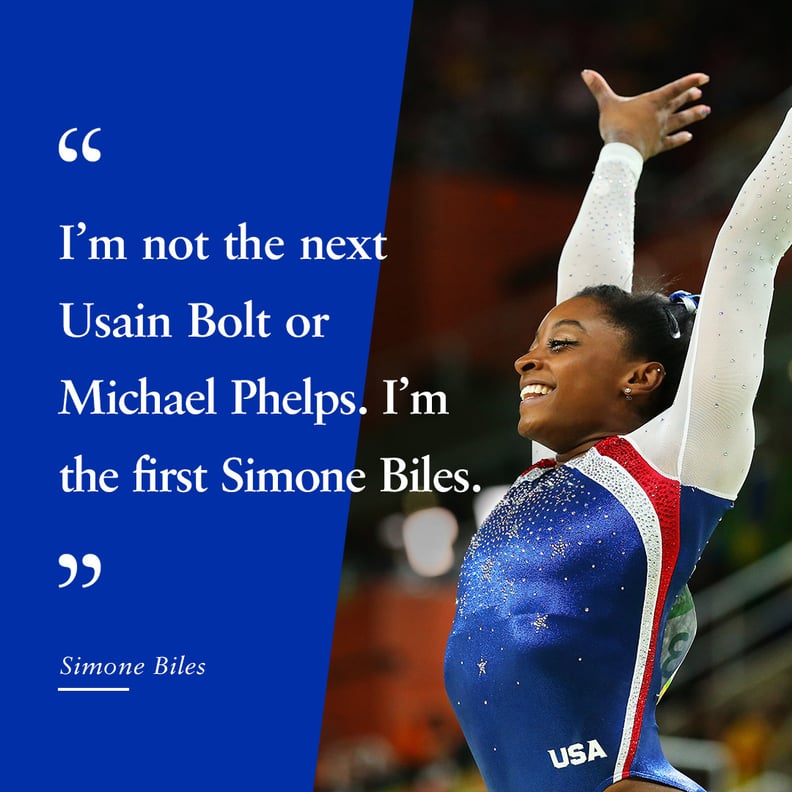 In an Olympics that's seen plenty of sexism toward female athletes, Biles's powerful quote shows that her achievements don't need to be contextualized by the legacies of the male Olympians who've come before her.
Her presence in the world games is inspiring to many, as evidenced by all the praise she's received on social media.
With two gold medals and three consecutive individual all-around world championships already to her name, combined with the fact that she's the most decorated black gymnast in history, Simone Biles is the first of her kind and a trailblazer in her own right for many more Olympic athletes to come.