The race for the 2020 presidential election is heating up — and narrowing down. Tulsi Gabbard officially ended her campaign on March 19, endorsing Joe Biden as she did. She followed Elizabeth Warren, who left the race on March 5. And both of their exits were preceded by notable ones from Pete Buttigieg, Amy Klobuchar, Cory Booker, Andrew Yang, Julian Castro, and Sen. Kamala Harris, who decided to withdraw their names for contention earlier in the race. Here's a look at the politicians who are still running for commander in chief in 2020.
— Additional reporting by Kyle Fitzpatrick, Rayna Rossitto, Alex Schudy, and Balim Tezel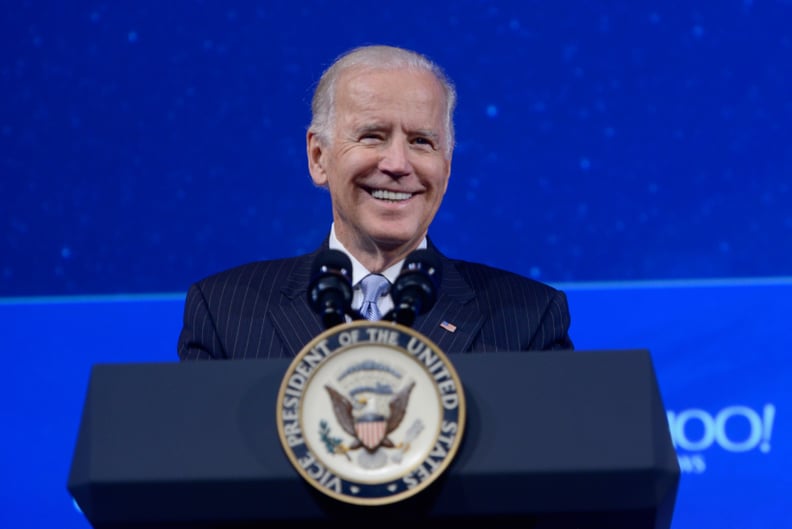 Joe Biden (D)
Former Vice President Joe Biden, 76, announced on April 25, 2019, that he was running in the 2020 presidential election. In his campaign kickoff video, Biden denounced Trump's response to the 2017 white supremacy event in Charlottesville, VA, alleging that giving Trump eight years in office will "fundamentally alter the character of this nation." Biden hired Symone Sanders, press secretary to Bernie Sanders in the 2016 election, as a senior adviser to his campaign.
Biden came under fire in March 2019 when a personal essay by Lucy Flores in New York Magazine revealed that the then-vice president inappropriately touched her, sparking several other women to share similar experiences with the politician. Biden responded to the accusations in a video message, vowing to pay attention to women's experiences and change his behavior.
In September 2019, Biden was at the center of the impeachment inquiry into President Trump, sparked by a whistleblower after Trump called on Ukraine President Volodymyr Zelensky to announce an investigation into alleged wrongdoing by Biden and his son Hunter, who served on the board of a Ukranian gas company while Biden was VP. No evidence of any wrongdoing on the part of the Bidens has been found.
On March 17, 2020, Biden bested Sanders in three more primaries, bringing his delegate count to 1,147 to Sanders's 861.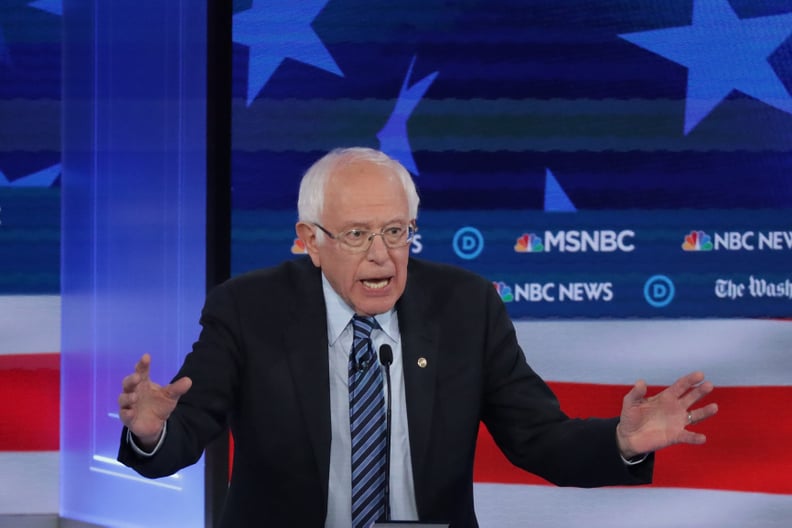 Bernie Sanders (D)
Sen. Bernie Sanders of Vermont is running for president again. The Independent senator announced his bid for the 2020 presidential race on Feb. 19, 2019, where he plans to run on the Democratic ticket. Since losing the Democratic nomination to Hillary Clinton in 2016, Sanders's democratic socialist stance — which includes demands for a $15 minimum wage, Medicare for all, and free college tuition — are now more mainstream ideas that were shared among the crowded pool of left-wing candidates at the start of the race. Sanders remains a key figure in left-wing politics for his outspoken criticisms of President Trump's policies.
In early October 2019, Sanders suffered a heart attack and was hospitalized for two days. Despite the health setback, he was able to participate in the Oct. 15 debate and has been back on the campaign trail ever since.
As of March 18, 2020, Sanders has won caucuses and primaries in Nevada, New Hampshire, Colorado, Utah, North Dakota, and his home state of Vermont.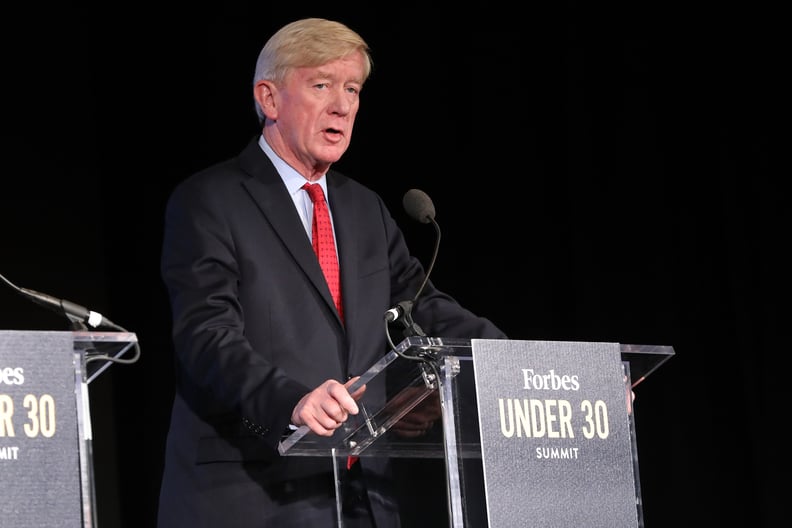 William F. Weld (R)