Cat Trapped in Attic For 13 Years Finds Home
Lonely Cat That Was Trapped in an Attic For 13 Years Just Found Her First Real Family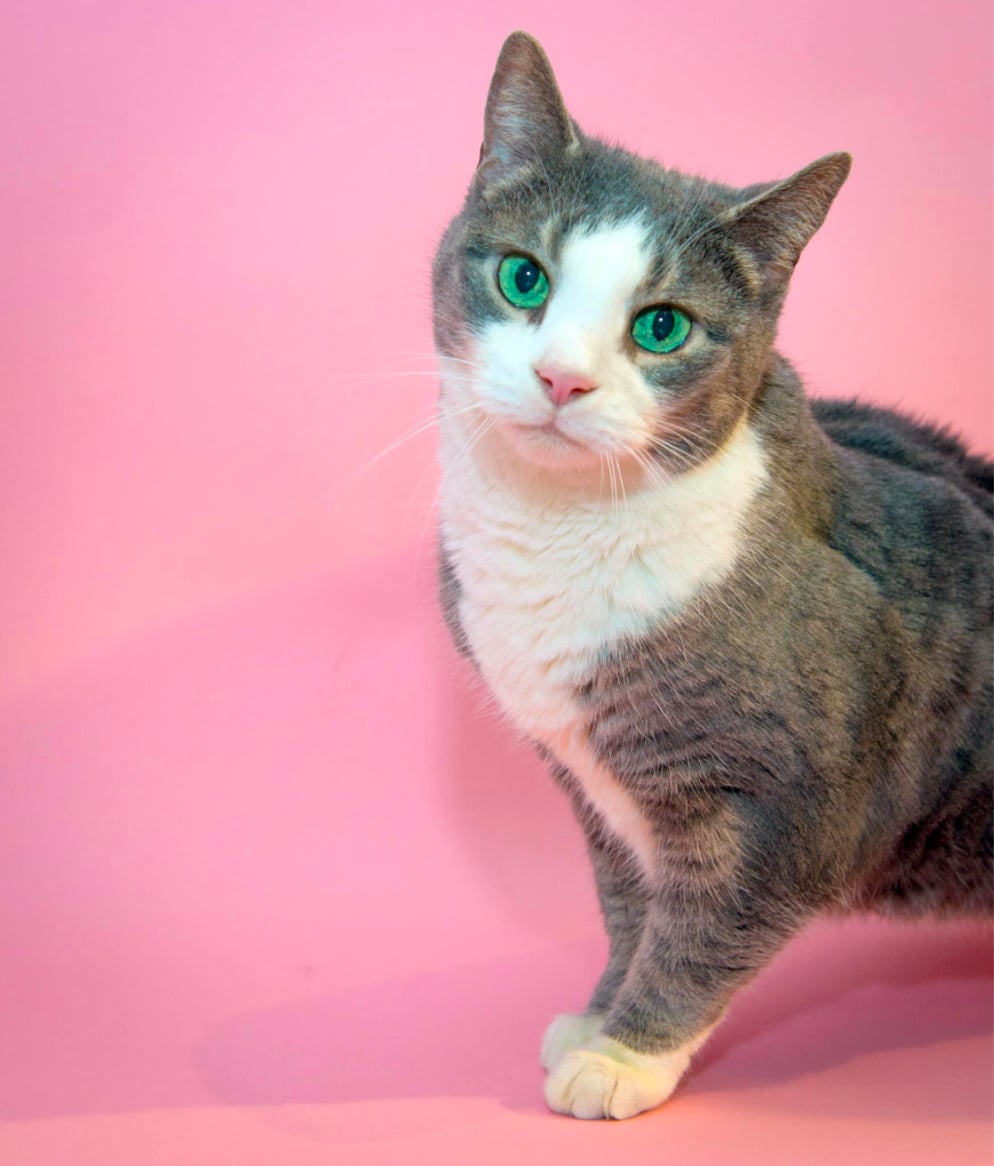 For 13 long and lonely years, this poor cat was left to spend her days in a dark, musty attic with hardly any interaction. Shown no love or companionship, or even given so much as a name, she had every reason to believe humans shouldn't be trusted.
But all of that changed one day when her owner called the Humane Society of New York and said, "I hate this cat and this cat hates me — and my wife hates her, too." The man on the other end of the line went on to announce they were moving out of their house and needed to "get rid of her."
Luckily, Anne-Marie Karash, the associate director of the Humane Society of New York, saw the potential in this severely under-socialized cat. The shelter took her in with open arms and finally gave her a name — Andrea.
Karash told POPSUGAR via email that for the first two days, Andrea wouldn't eat or even come out of her bed. "We put out a variety of food to entice her. She just hissed."
But after receiving care and an abundance of patience from the HSNY staff, Karash happily reports that Andrea blossomed into "the most affectionate cat." She's learned the joy of frequent chin scratches and stretching out in the sunlight.
And better yet — Andrea got adopted! After spending six weeks at the shelter, she was swooped up by a lady looking for "a cat to love, cook for, and to keep her company while she listens to opera." After 13 years, this green-eyed beauty found her very first real home and the love she deserves.
Image Source: Tiffany Hagler-Geard/Humane Society of New York