Police Pit Bull
This Police Pit Bull Is Bucking the Trend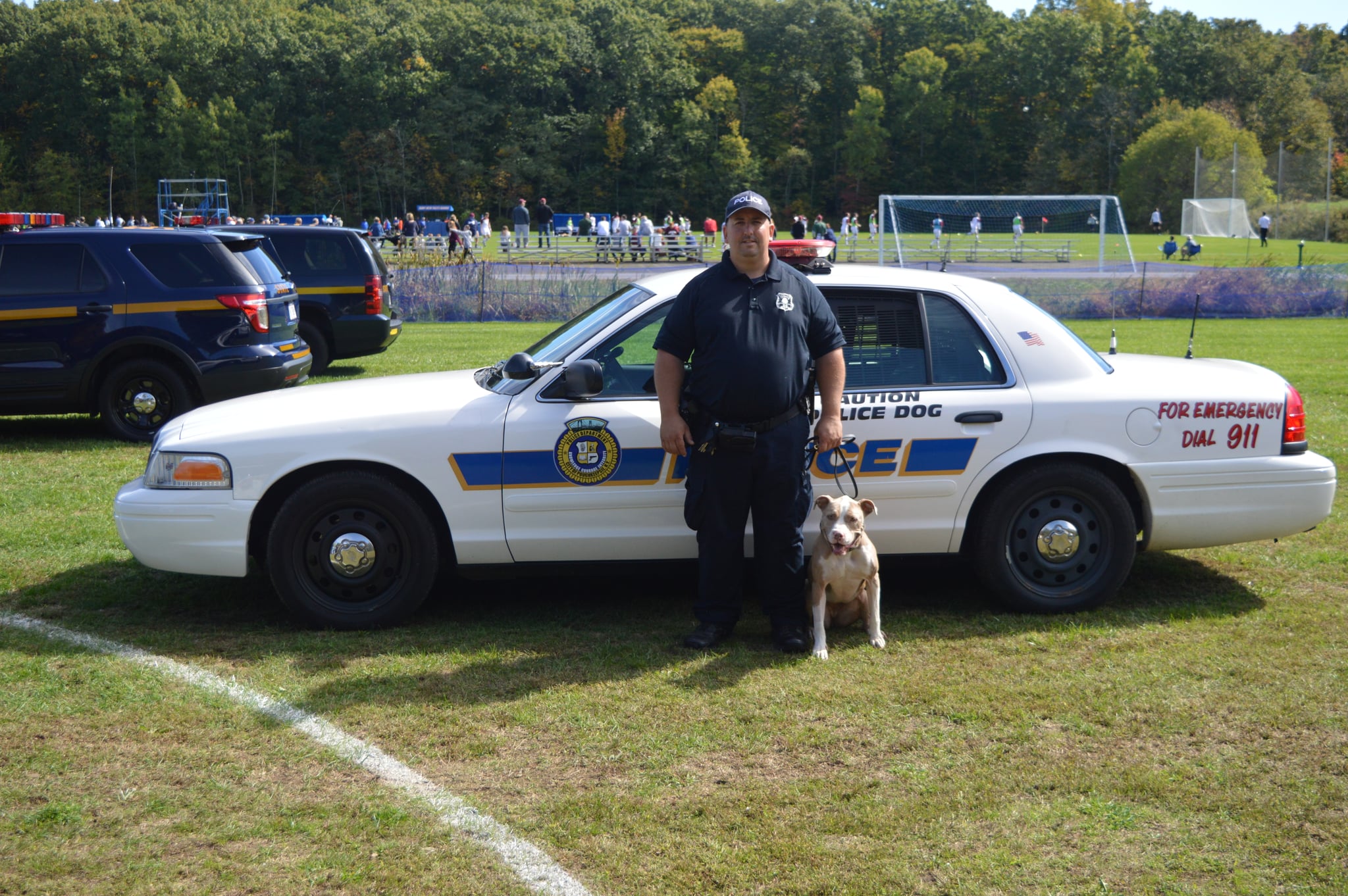 You don't often see Pit Bulls working with a police force, and after learning about Kiah, we can't figure out why.
Kiah is a rescued Pit Bull that works as a narcotics detection dog with Officer Justin Bruzgul in Poughkeepsie, NY. Before entering the force, she went through a training process in Texas, where Bruzgul first met her.
"I can honestly say that Kiah and I began to bond instantly, which is very important for a K-9 handler," he said. He added that he can tell that all she wants to do is work.
Unfortunately, Pit Bulls have gotten and continue to get a bad rap as far as dog breeds go. They're often viewed as aggressive and uncontrollable, even downright scary. But the Poughkeepsie Police Department is more than happy with its K-9 companion, whose training and placement in New York were made possible by Animal Farm Foundation, a nonprofit that works for equal treatment for Pit Bulls.
"We will have no problem making our community a safer place and showing everyone that Pit Bull dogs are just as good as any other dog," Bruzgul said. "I am hoping that our story will open the door for other law enforcement departments and they will consider utilizing Pit Bull dogs for police work."
Image Source: Courtesy Justin Bruzgul