San Francisco SPCA Korean Dog-Meat Farm Rescues
The Story of This Dog Rescued From a Meat Farm Will Absolutely Stun You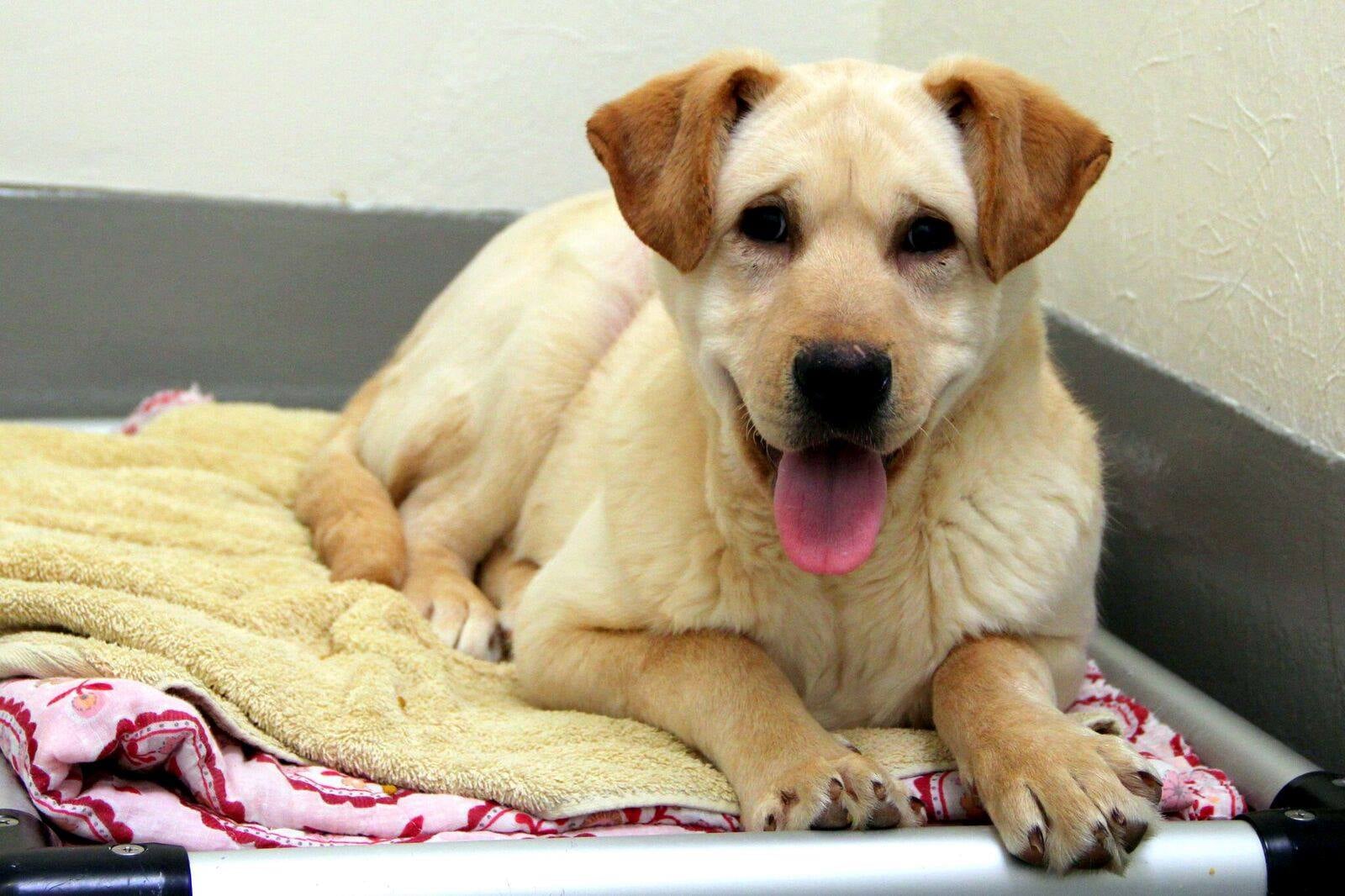 Image Source: Facebook user The San Francisco SPCA
In mid-February 2016, Humane Society International was able to shut down a Korean dog-meat farm — cold, exposed to the elements, and stuck in cages for their entire lives, the dogs who were rescued had never experienced human kindness. Sixty-four of them were transported to the San Francisco SPCA to begin anew, but what happened when they arrived stateside was unlike anything rescuers had ever expected.
From Cage To Couch: Casey's Story
One of the rescues, a Golden Retriever named Casey, had a much different reaction to her newfound freedom than any of the other meat farm rescues. While her furry peers were frightened and unsure about life outside a tiny cage, Casey responded well to humans, leashed walks, and even a regimented bathroom schedule. Rescuers at the SFSPCA realized that Casey had likely been somebody's pet before ending up at the Korean meat farm. They weren't sure how she ended up being raised for slaughter, but Casey's new handlers were completely stunned — and so are we — by her sweet temperament and playful attitude despite everything she'd been through.
You can read Casey's full (mostly happy!) story in the above Imgur gallery, then keep up with the rest of the Korean pups and their rehabilitation journey on the SPCA's Facebook page.