Travel Tips For Dogs
9 Travel Tips For Tech-Savvy Dogs (and Their Humans)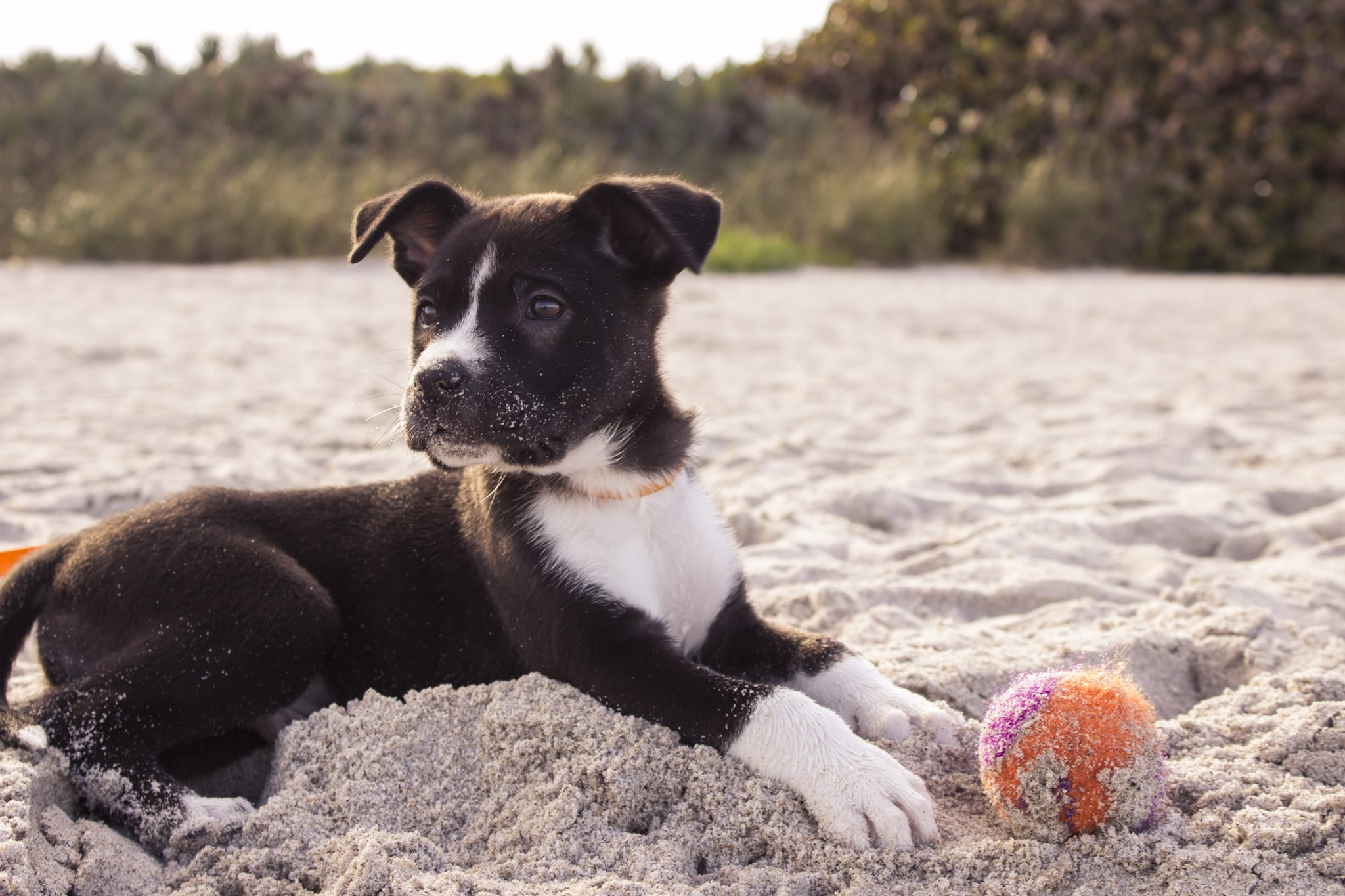 Summer is finally here, and pet parents from coast to coast are hitting the road. With so many gadgets, apps, and responsive technology to help us with our travels — from booking flights to monitoring our every step and heartbeat — why shouldn't our dogs get in on the techie fun, too?
Considering 47 percent of Americans have at least one dog — and 94 percent of them consider their dog a member of the family — it's no wonder innovators are unveiling newer, better technology for dogs and their parents.
Whether you're leaving your dog behind or bringing him or her along for the ride, here's some incredible technology that'll help you and Fido make the most of your Summer vacation.
First things first: Have your pet microchipped
It's as tiny as a grain of rice, as affordable as a lunch date, and it could save your dog's life. Collars slip off, and tags get lost, but microchips help dogs reunite with their families. Whether your dog stays home or you bring them along, it's always good to know exactly where they are.
WebMD reports that up to eight million animals end up in shelters, and only 15 to 20 percent of them are ultimately reunited with their owners. But most vets and shelters can scan your dog and find out your information to help bring him home. It's easy and painless, and it saves lives. Talk to your vet about microchipping your pet — and before you travel, be sure your microchip is up-to-date. Enjoy peace of mind while you're away!
Hitting the road? Find the perfect dog sitter online
Airbnb For Dogs
That's right, you don't need opposable thumbs to benefit from this awesome technology (although they help with the typing). If you're leaving town and want to give your dog a sweet staycation, try a service like Rover.com — it's like Airbnb for dogs — to connect with a loving dog sitter near you. These sitters are basically the neighbors you just haven't met yet. They offer in-home care so your pet gets the TLC of a loving family while you're away. With prices often less than a kennel (averaging $25 per night), it's a no-brainer for you and your dog.
Sitters pass background checks and have profiles with photos, bios, and reviews. Send a message, book, and pay, all through the site — it's cashless, convenient, and 100 percent cage-free.
Download the Rover app and get photos and videos of your dog having a blast sent straight to your phone. No more wondering what your pal is up to while you're away. The cuteness cannot be contained.
Packing For Your Pup
Create the ultimate doggy overnight bag! In addition to some sweet treats (a favorite toy, food, and maybe a familiar-smelling t-shirt to remind him of home), include some great gear like a cooling dog bed for hot Summer stays, Kurgo Collapse-a-Bowl for travel-ready water, or some Babble Balls for hilarious playtime.
Stay connected with these gadgets
Spy Tech For Your Dog
Jetting out for the day? Pick up a Petcube. This sleek camera connects to your WiFi and transmits video of your dog straight to your phone — anytime, anywhere. Or try a Dropcam and use high-def live streaming and two-way talk to monitor and chat with your furry friend.
Games to Play While You're Away
While you're at it, give iFetch a try — with self-propelling balls, your pet can play fetch on her own until you return.
Safety Tech
Keep your dog safe with some slick hardware — both Tractive and Tagg attach to your dog's collar and use GPS tracking to monitor your pet's location.
Activity Trackers
Does your dog really stay in the same spot on the couch, or is he a master escape artist? Track your dog's activity with Whistle or FitBark — and keep tracking when you go on walks together to ensure you're both getting good exercise.
Dog along for the ride? Turn him into a photographer
Give yourself the ultimate tourist treatment and transform your dog into your own personal Annie Leibovitz. There are several cameras on the market that let your dog get in on the action.
GoPro Fetch
Capture a dog's-eye view of your vacation with a camera and harness from GoPro. Simply mount the camera to your dog and hit the road. The camera fits dogs from Poms to Great Danes, and seeing the world from your dog's point of view will only bring you two closer together.
Nikon Heartography
The Nikon Heartography program proposes a question straight out of science fiction: "What if emotions could take photographs?" This futuristic camera turns your dog into a master photographer by reading his heart rate. Every time your dog sees something that excites him, snap! The camera captures the moment.
At the end of the day, we all want to love our dogs and live our lives. There's nothing like the profound love between a person and their dog — no technology, no matter how cool, can compete with that. But absence makes the heart grow fonder, and tools that helps us stay connected — even from far away — are excellent in our book. Happy trails!