What It's Like to Travel With an Emotional Support Animal
I Travel With My Emotional Support Animal, and This Is What I Want You to Know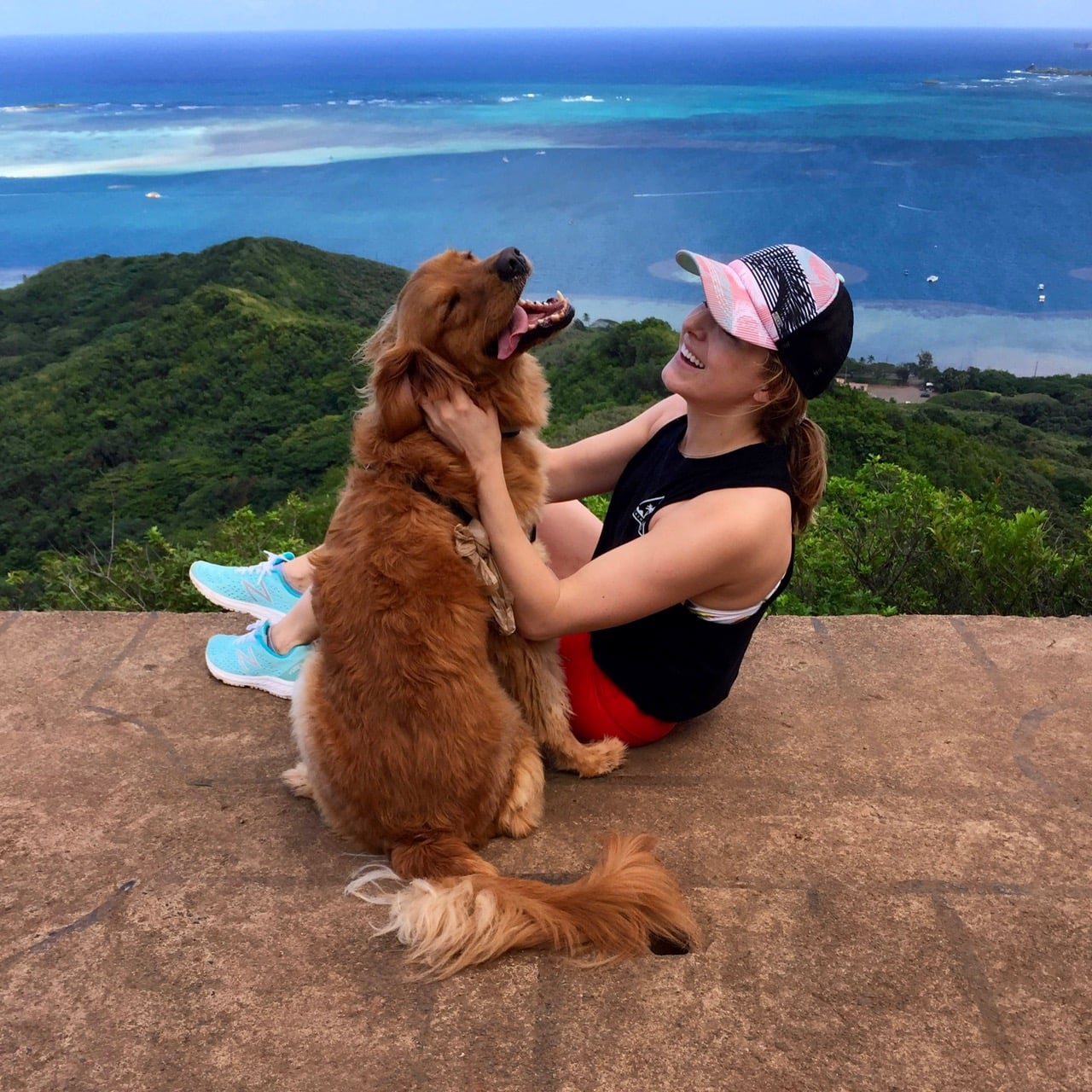 While I wasn't formally diagnosed with generalized anxiety and chronic depression until the beginning of last year, my doctor and therapist both agreed mental illness is something I have struggled with in waves during the course of my entire life. After suffering a string of panic attacks mostly brought on by cardio, I knew something was off in my system. Together we decided to take a more holistic approach to treatment including prescription medications, wellness coaching, and, yes, a furry companion.
At the time I was living in San Francisco, and with a packed schedule and tiny apartment, it didn't yet make sense for me to get my own dog. Instead I accosted every furball I met and borrowed my friends' four-legged babies for snuggles and walks around the park. One year later, I decided an even bigger change was necessary to find healing, so I up and moved to Hawaii. My sister is in the military, so when she needed someone to take care of her dog while she deployed this year, I stepped in — and got my first emotional support animal.
Those of us with animals are no strangers to their effects on our lives. Pets have been scientifically proven to help us lead healthier lives, according to pet researcher Allen R. McConnell, PhD, in a post on WebMD. From lowering our blood pressure and stress hormone levels to lifting our moods and providing an opportunity to socially connect with others, having a healthy relationship with your companion animal can improve your health and livelihood in a myriad of ways. Though I have grown up with family dogs ever since I was born, my relationship with Chesney, our tiny golden retriever, felt different. Her little underbite never failed to make me chuckle, and snuggles help me sleep better especially when I was in my new and unfamiliar home.
I began to bring Chesney with me around town and found not only does she brighten my day but she brightens the days of those around us as well. More often than not, you'll see those wandering by stop near my coffee shop table or happy hour spot for some puppy therapy of their own. I've even made good new friends this way! Sure, there are some who turn up their noses at the sight of dogs in public places and in airplanes — I've gotten my share of dirty looks and snide comments. I have the choice to either let this get to me or remember how much she does help me stay comfortable in crowded situations. I enjoy speaking with others about her role and seeing faces light up when they interact with her.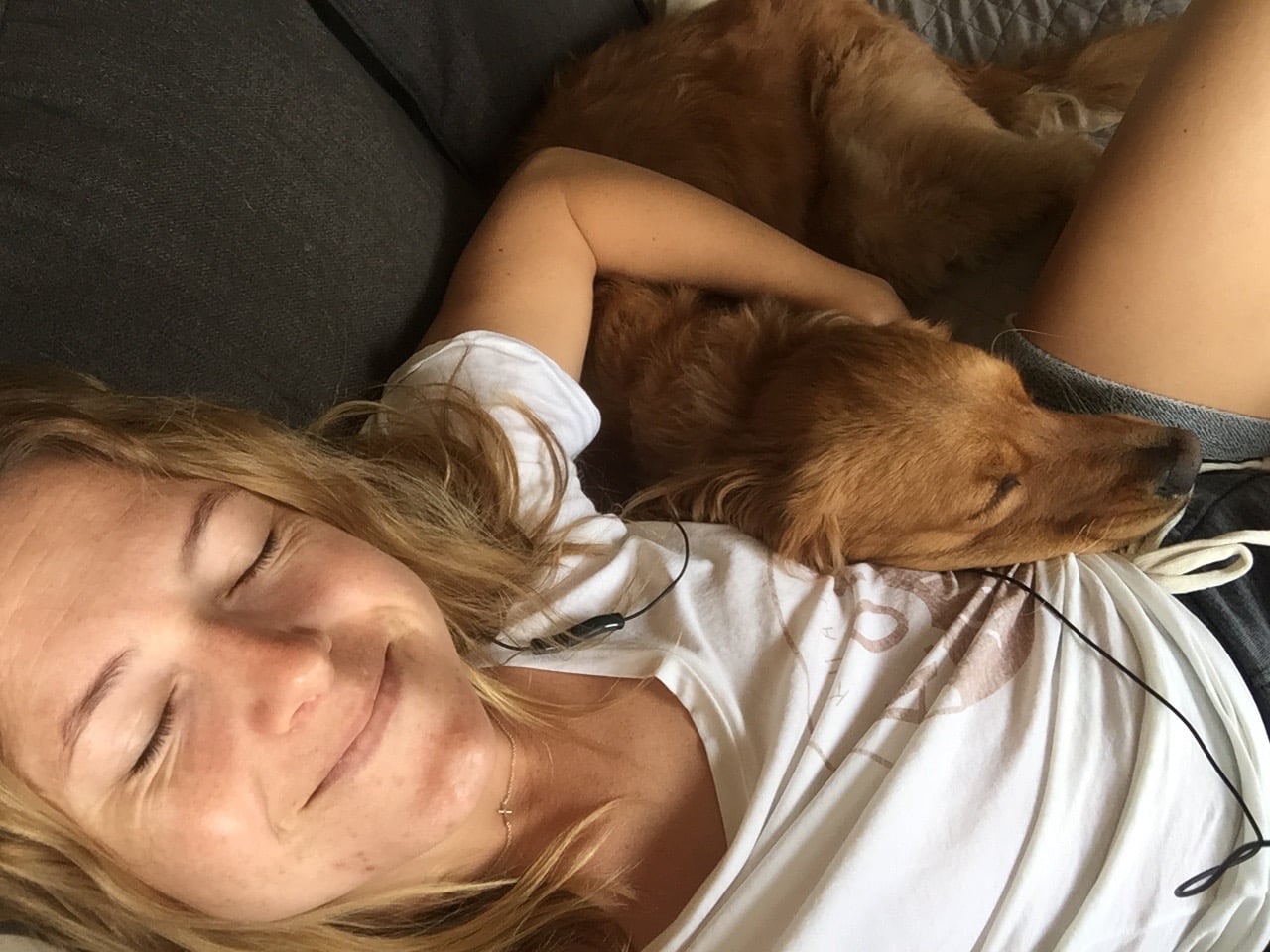 The benefits of spending time with Chesney were further revealed after our first month together. February was especially difficult as I was away from family and still making friends in my new home. A string of cloudy days were bringing me down, my medication was changing around, and I lacked routine while I shuffled freelance projects in an attempt to restart my career. I remember one moment when my vision began to cloud. My ears started ringing and chest squeezed. I sat heavily on the couch and fought to catch my breath — I was having another panic attack. Chesney placed her front paws on my knees and licked my face as if to check to see if I was OK, then heaved herself up onto the couch and in my lap when she proceeded to lean her entire body weight on my chest and heart area. I hugged her tight until the wave passed. She finally curled up next to me, laid her head in my lap, and fell asleep. Through her own emotional intuition, she sensed my panic attack, warned me of it, and provided the comfort necessary until I was able to calm down. Since then, she has not only calmed more attacks but prevented their full force.
The ability to bring Chesney with me most places, especially on the airplane, is a blessing — especially because flights from Hawaii to the mainland are longer than my usual quick trips. Approval procedures differ among airlines. I did my research before my flights and ended up needing a form filled out by my mental healthcare provider before I was able to take her on trips with me. Along with getting my documents in order, Chesney and I trained together to ensure her obedience when in crowds. Thankfully she's calm and well-behaved (most of the time!), making it easy to take her out with me.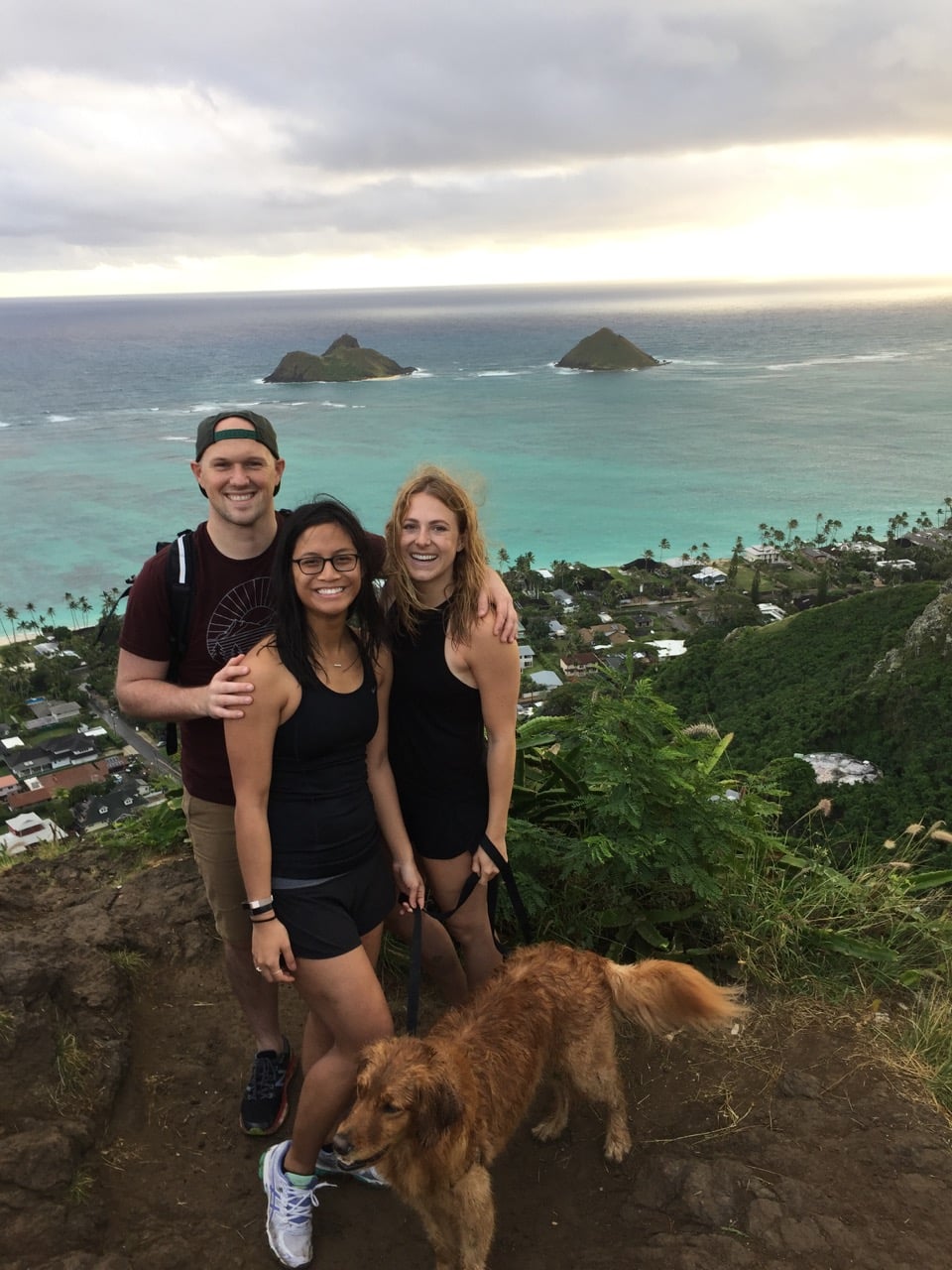 Thinking of getting a companion animal of your own? Laws on service and emotional support animals vary from state to state — and it is important to do your research on the regulations of each area you're in. Consulting with the ADA definitions and regulations is a good place to start when seeking out your own service or support animal. And if you are taking your pet places, keep this in mind: due to those who have taken advantage of the privileges of service animals and emotional support animals, more airlines are cracking down on those who are approved to fly with their companion animals.
Suffering from mental illness is tough enough, and making it even more difficult for these individuals to travel comfortably is truly heartbreaking. Dogs can provide immense comfort for those of us suffering from severe anxiety and mood disorders and especially those with a fear of flying. So please — for those of us who do benefit or require a support animal, consider alternate transportation for your pets, and don't abuse this protection. Thankfully the ability to fly with Chesney underneath my feet allows me to sit back and relax from takeoff to landing.
Image Source: Avery Johnson