The votes have been counted, the winners of the Dog Wedding movie contest have been named — grand prize winners Titus and Hailey, rescued Pit Bulls from New York and Virginia that now live in the same home, will be front and center during the movie's opening credits — and now the movie officially has a theatrical release. The movie will open in theaters on March 11 in New York City and March 18 in Los Angeles. The film's premium VOD release is available now on iTunes, Verizon Fios and Dish Network.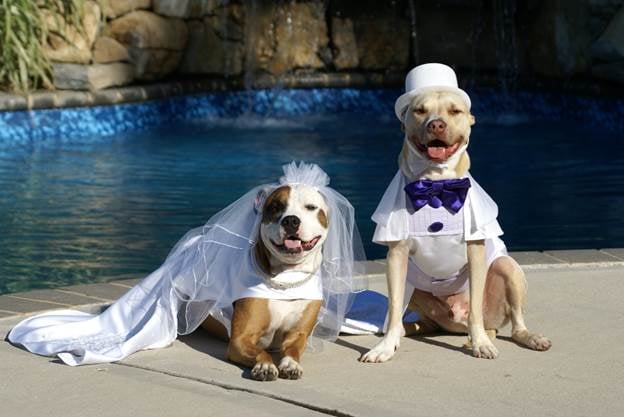 The movie originally ran a contest for dogs to appear in the film. The contest's 572 photo entries from dog weddings in 41 states and 12 countries received 233,067 votes, and the top 50 photos, including Titus and Hailey's, appear in the movie's opening credits.
The Dog Wedding stars WWE's Matt Bloom and German bombshell Rosalie Thomass.