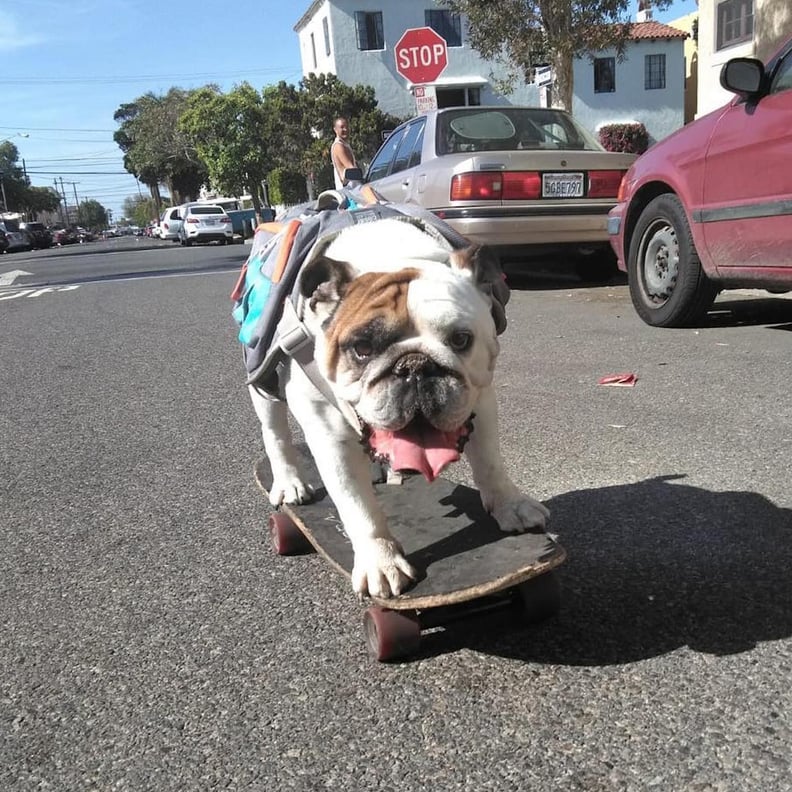 If you're not following Henny the skateboarding Bulldog on Instagram, you're missing out on some truly prime content. A four-legged badass from California, Henny is an expert at zooming along sidewalks and shredding park ramps on her trusty skateboard, all while exhibiting the most impressive balance. Much like Tillman, a Guinness Record-earning Bulldog who went viral before sadly passing in 2015, Henny has mastered pushing a board along with two of her legs so she can ride alongside her human without needing any help. I mean, coolest dog ever?!
Keep reading to see the fearless canine in action around the streets of California — you'll flip out when you see the pup nail her signature trick!
World, Meet Henny: Your New Obsession
As You Can See, She's Better at Skateboarding Than the Average Human
Such Coordination! Such Speed!
She Loves Cruising Down the Boardwalks in California
Henny Also Frequents Skate Parks, Where She Rides Up and Down Ramps
Here She Is Doing Her Favorite Trick: Sliding Under a Rail
Seriously, She *Loves* Doing It
*Slams "Follow" Button on Henny's 'Gram*