Your Dog Will Beg to Stay at One of These 10 Dog-Friendly Hotels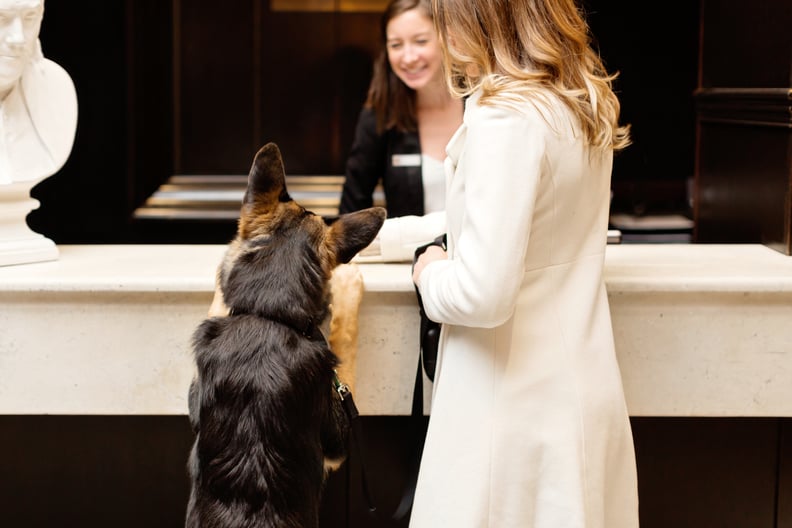 XV Beacon Hotel
If you dread leaving your pet behind when you travel out of town, there are plenty of dog-friendly hotels that not only welcome furry travelers, they go above and beyond to provide your pet with all the "creature comforts" of home.
We found ten U.S. hotels that understand just how much your dog means to you and know what you need in a dog-friendly hotel. Most all of these hotels provide dogs with amenities like beds and food and water bowls, but some take their pet pampering to the next level with specialty room service offerings, pet parties, and dog sitting services.
New York: Hotel RL Brooklyn
Hotel RL Brooklyn knows you don't want to leave your furry friend behind . . . even on vacation. For an additional charge, they will provide your dog with signature branded food and water bowls upon check in.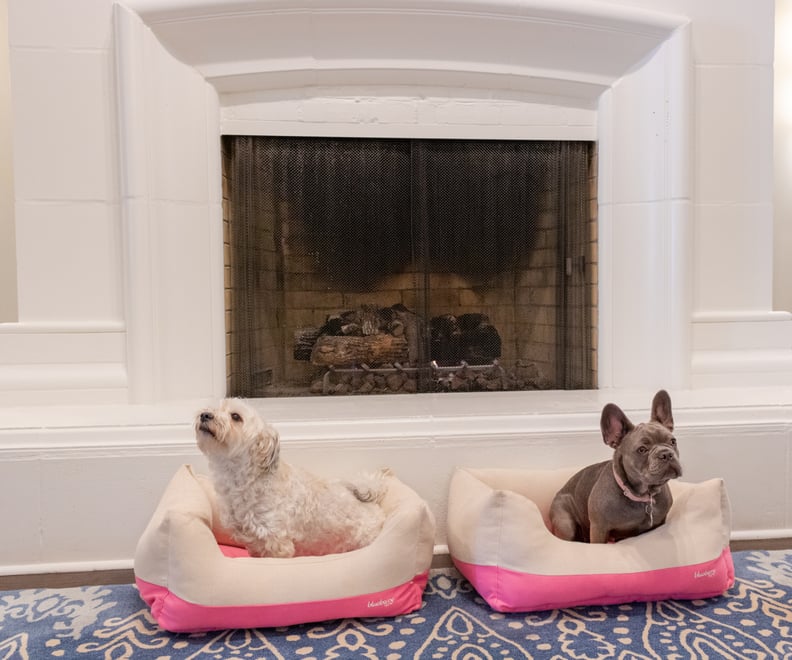 San Fransisco: Harbor Court Hotel
The Harbor Court Hotel in San Fransisco, California goes above and beyond to make your pet feel at home. This boutique hotel offers dog-friendly rooms and amenities (like these adorable pet beds) for a fee and there are ample grassy areas nearby when your pup is ready for a walk.
Boston: XV Beacon Hotel
Your dog will love the luxury accommodations at the XV Beacon Hotel, one of Boston, Massachusetts' top-rated luxury hotels, just as much as you do. In your room, your dog will find a plate of tasty treats and a nightly turndown service with bottled water. XV Beacon does charge a $50 pet fee, but they donate half of the proceeds to a local animal organization.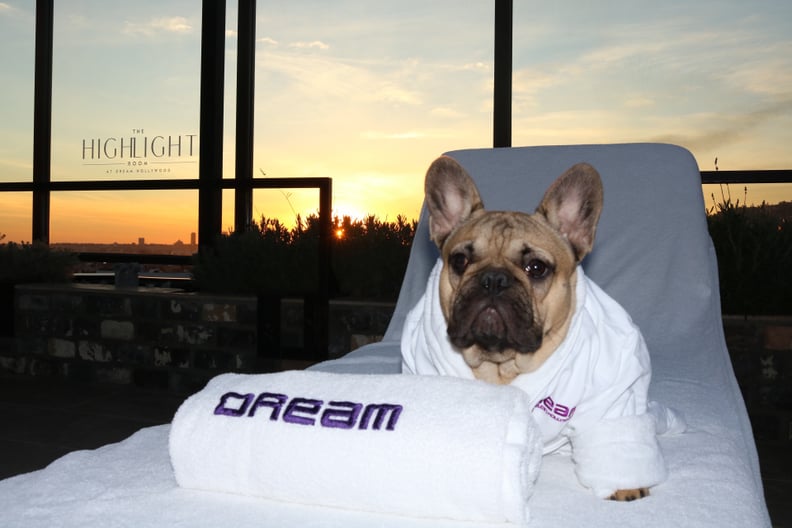 Los Angeles: Dream Hotel Hollywood
The glamorous Dream Hotel in Hollywood, California welcomes dogs under 25 pounds in their pet-friendly rooms for a fee of $125 per stay. Their "Pack Your Wags" package includes a Dream Hotel dog bowl and dog bed, a pack of organic dog treats, and a PupJoy box full of goodies for your canine companion, for a nightly fee.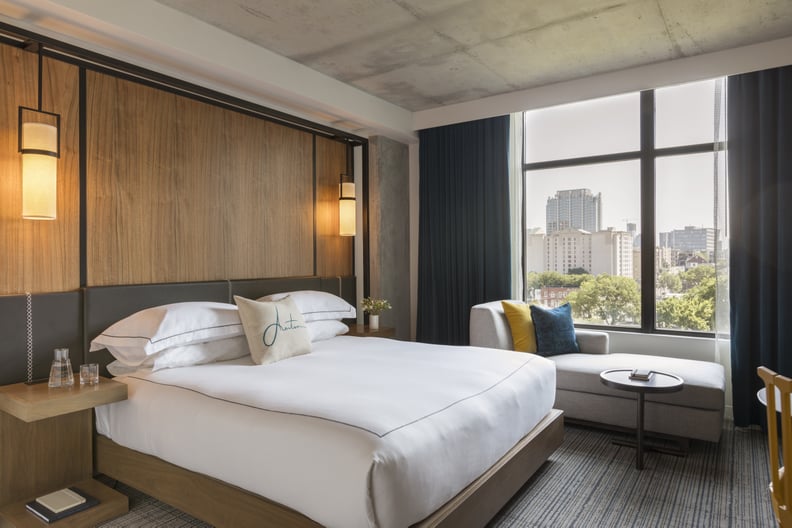 Nashville: Kimpton Aertson Hotel
If your travels take you to the Music City, the Kimpton Aertson Hotel in Nashville, Tennessee invites you to bring your dog along for the ride. There is no additional fee for pets and dog treats, beds, bowls, and waste bags are available.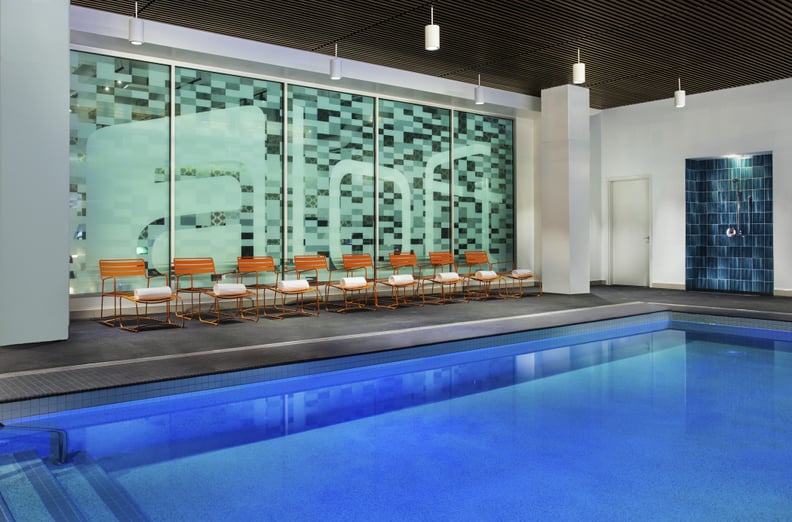 Boston: Aloft Boston Seaport District
Aloft Boston Seaport District is about as pet friendly as they come. There is no additional fee for dogs (one allowed per room) and their "Arf" program provides your pooch with a bed, bowl, delicious treats, and even dog toys for your stay.
Jekyll Island: Holiday Inn Resort Jekyll Island
For a per day pet fee, your pup can tag along with you to the beachfront Holiday Inn Resort Jekyll Island on Georgia's eastern coast. Your pup can even make some new friends on the beach and at the poolside bar and grill, which are both dog-friendly!
Miami: Loews Miami Beach
Loews Miami Beach (like all Loews properties) is all about making your pup feel pampered. With their "Loews Loves Pets" program ($50 per pet), dog parents receive a "doggie bag" at check in with a name tag, bowl and mat, special treats, and a "pet in room" sign to hang on the door. They even have an on-property dog park and doggie room service with gourmet pet-friendly dishes created by their in-house chefs!
Aspen: St. Regis
The St. Regis hotel in Aspen, Colorado does more than just welcome dogs in their posh guest rooms, they make them feel at home they throw them a monthly party. For a $10 donation to the Lucky Day Animal Rescue organization, hotel guests and community members (and their dogs) can enjoy two beverages and a chance to win a free stay at the resort.
When you aren't partying on the patio, the St. Regis provides dogs with a cushy bed and food bowl for a fee of $75 per room for the first night and $25 for additional night. Dog sitting and dog walking are also available for an additional fee.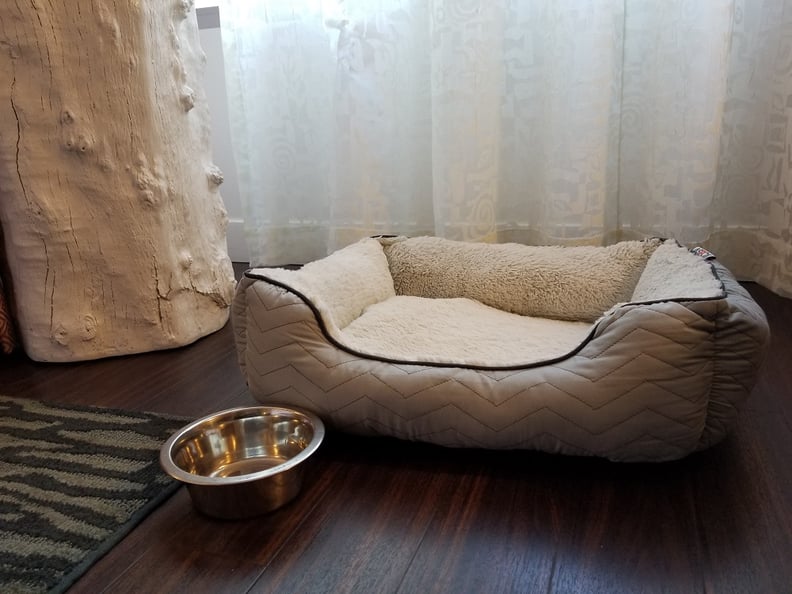 San Diego: Hotel Indigo Gaslamp Quarter
San Diego is home to a number of dog-friendly beaches and restaurants and Hotel Indigo Gaslamp Quarter takes special care to ensure your pooch has a cozy, welcoming place to rest at the end of the day. Amenities include food and water bowls, comfy pet beds, and all the tasty treats your dog can eat.