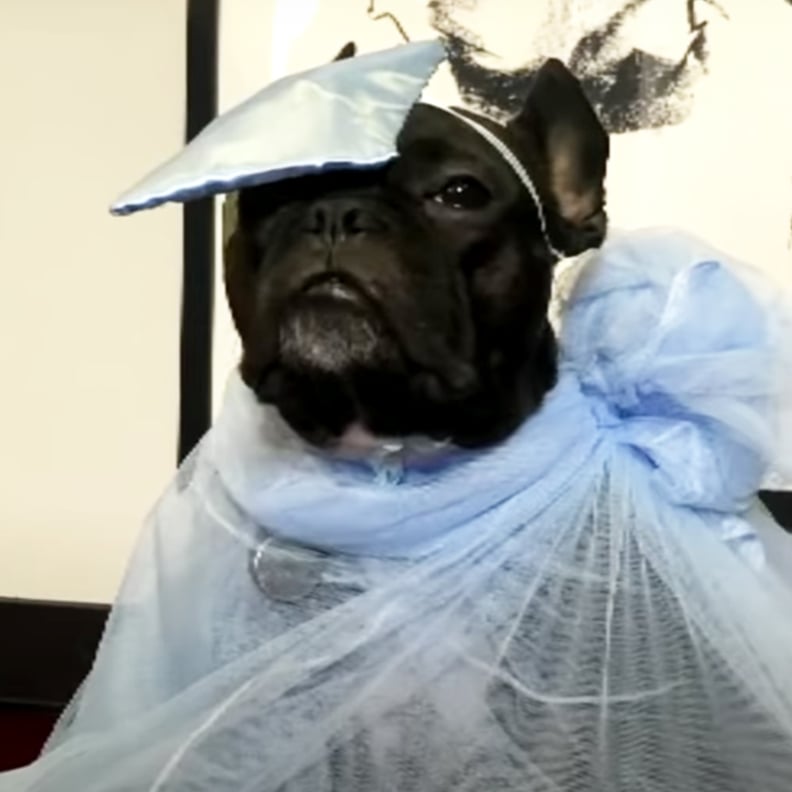 In honor of last night's would-be Met Gala, James Corden made sure the first Monday in May would still be remembered for its glamour and fashion in the best way possible. He hosted the inaugural Late Late Pet Gala on a virtual episode of The Late Late Show With James Corden, where he showcased videos submitted by viewers worldwide of their pets walking their own red carpets.
The host tapped celebrity stylist Brad Goreski, who's usually live on the Met Gala red carpet, to help judge the pets' stunning looks. James and Brad barely broke character as they earnestly provided thoughtful commentary on the long trains, sequins, and florals rocked by various pets on the Pet Gala red carpet. Watch the video above to find out who the judges picked as the winner of the red carpet, and read on to see what the judges had to say about the hilariously fashionable looks.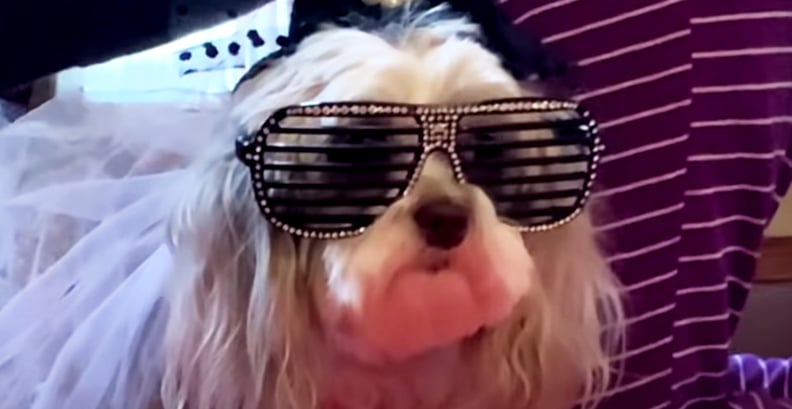 The Best Looks From the Inaugural Late Late Pet Gala
Between the studded glasses and flowy train, Coco looked fabulous. As Brad said, "the train at the Met Gala is always a red carpet home run."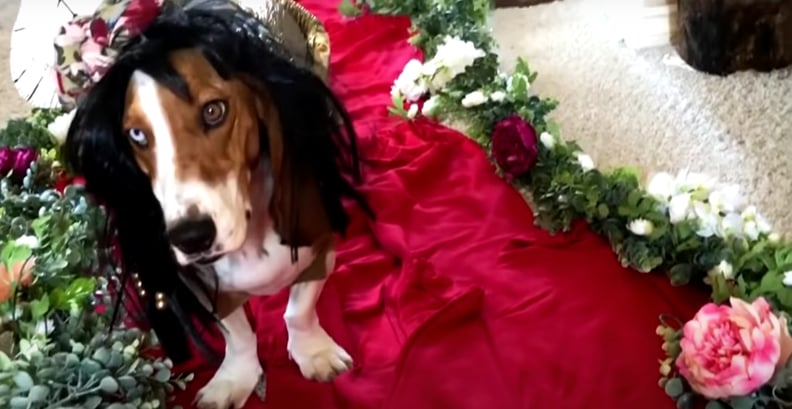 Lucy
The judges commended Lucy's gorgeous headdress and commitment to this year's theme: "About Time: Fashion and Duration."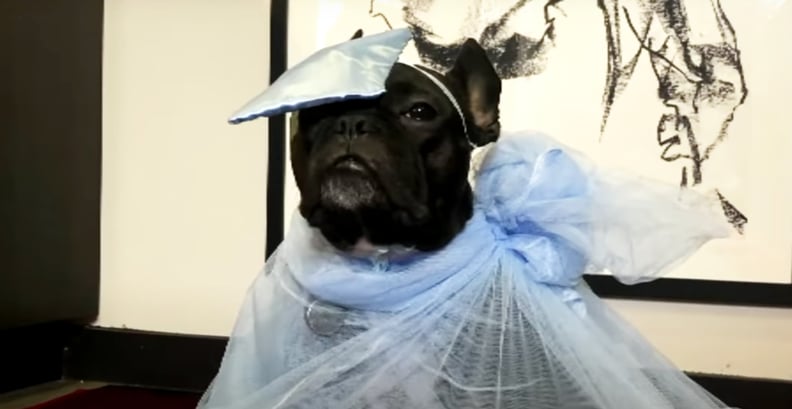 Brutus
Brad joked that he had heard this powder-blue look was custom-made by Bark Jacobs and took two(!) months to create. "When fashion and versatility come together, it's a match made in heaven," he said.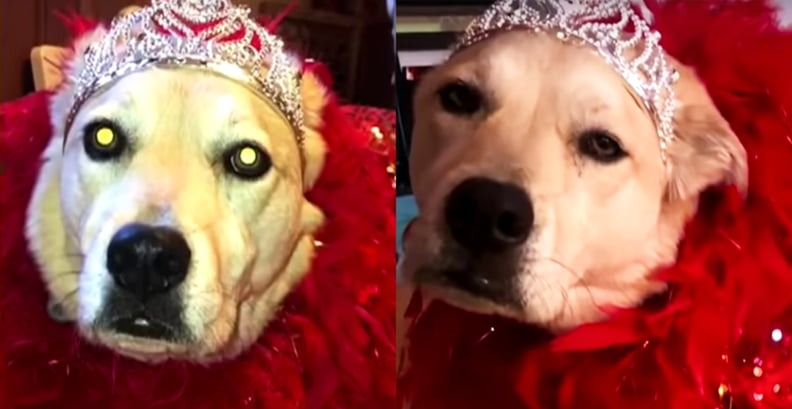 Marlo Burke
Marlo Burke went all out with a flattering red shade, a tiara, and sequins. "Sequins are always the go-to on the Met Gala red carpet, and I think Marlo Burke killed it," Brad said.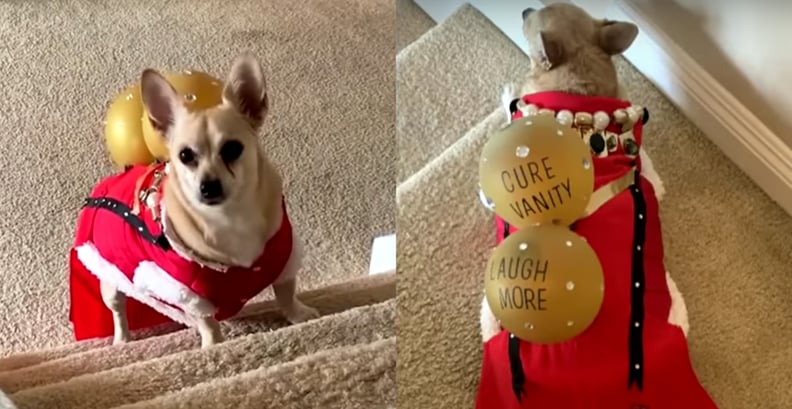 Baby
The judges were impressed by Baby's bold statement on the red carpet. "This is the sort of look you get for someone's first Met Gala," James said. "It's the Met Gala where they've said, 'I'm here, b*tches, get out the way.'"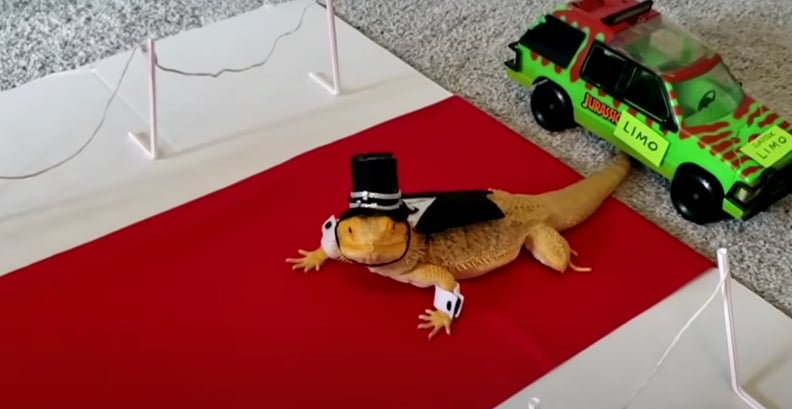 Phillip Arthur Norrington
This bearded dragon got really creative with his tux, cufflinks, top hat, and flashy limo. "He knows the rule to men's dressing, which is that everything is in the accessories," Brad said.
Watch "The 2020 Pet Gala: About Time: Fashion and Duration"