6 Tips For Dynamic Pet Photos From Seth Casteel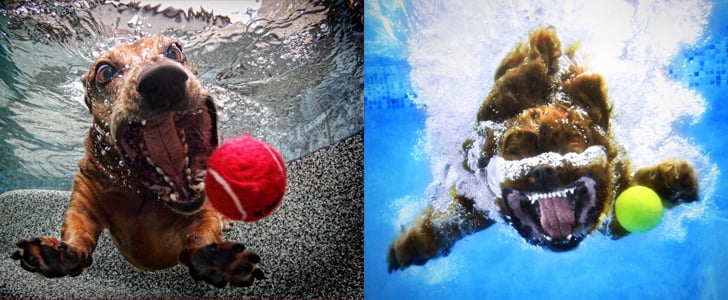 Even though you're probably familiar with the underwater dog images that took the Internet by storm earlier this year, the photographer of these wild and wacky pups, Seth Casteel, may not yet be a household name at your pad. But in fact, the pet portraitist has been on the photography scene for several years now, snapping endearing shots of pets for magazine covers and celebrity moms and dads. Yet it's the gleeful images of dogs plunging into swimming pools, chomping after their favorite toys, that have put Casteel on the map as one of this country's premier — and innovative — pet photographers.
We tapped the man behind the camera for his tips on how to take awesome action shots of your pet, so check out his pointers and some images from his new book, Underwater Dogs, available today!
Source: Underwater Dogs by Seth Casteel
01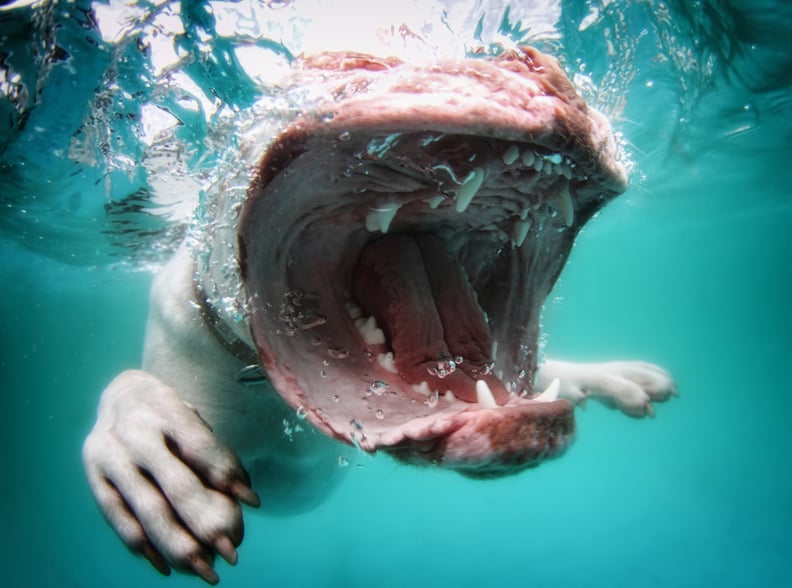 Use a Wide-Angle Lens
A lens with a smaller focal length enhances the perspective of the photo, making objects closer to the camera look larger. Says Casteel, "The closer you get, the more exciting the photo!"
Source: Underwater Dogs by Seth Casteel
02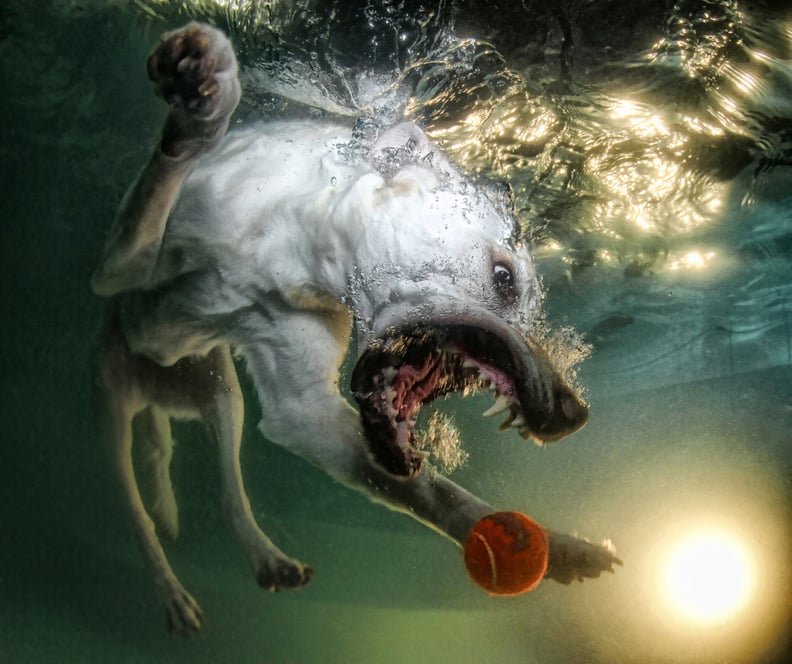 Be Unpredictable
When you gather your friends to take a posed photo, the result is often stiff and awkward in comparison to a candid that you snap when they don't know the camera is on them. Same goes for your furry friend, says Casteel: "Pets are always candid and their reactions are so genuine. When you introduce a new situation to them, you may see some surprising results!"
Source: Underwater Dogs by Seth Casteel
03
Increase Your Shutter Speed
If your pet is feeling zippy, you'll need to up the shutter speed on the camera to ensure that your images don't turn out blurry. "The faster the pet, the faster the shutter speed you will need!" reminds Casteel. "I recommend a minimum of 1/250th of a second."
Source: Underwater Dogs by Seth Casteel
04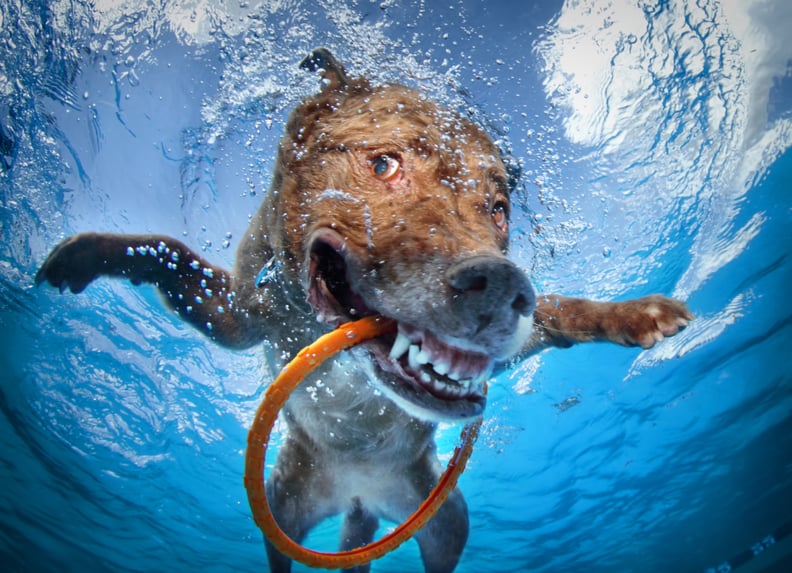 Entice Pets With Their Favorites
My pup is a squeaker freak, and she'll do the cutest maneuvers to try to identify where that darned noise is coming from. So it's not surprising that one of the many tricks up Casteel's sleeve involves a favorite pet item. "What is your pet excited about? A ball? A special toy? Treats? Whatever it is, use it to your advantage!" he recommends.
Source: Underwater Dogs by Seth Casteel
05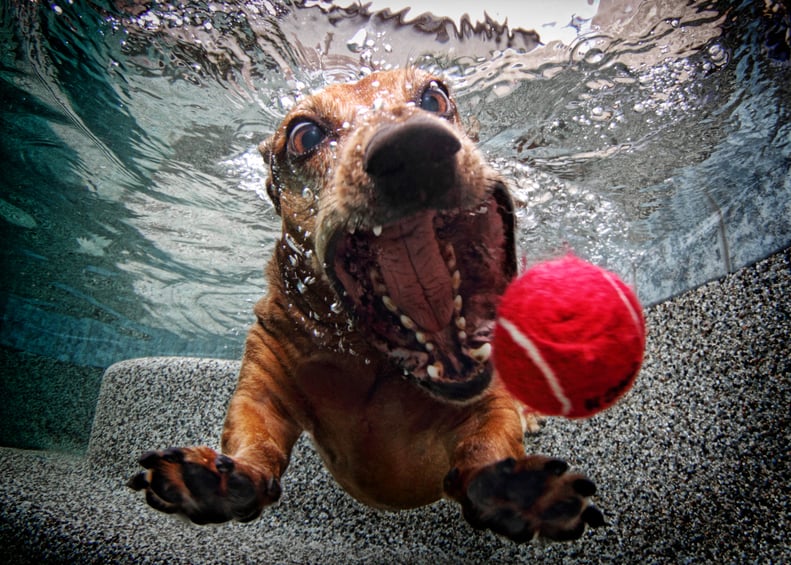 Get Active
For the most dynamic shots, don't be afraid to work up a sweat. "Be as fast as your pet," reminds Casteel. "Action shots may also require you to run around!"
Source: Underwater Dogs by Seth Casteel
06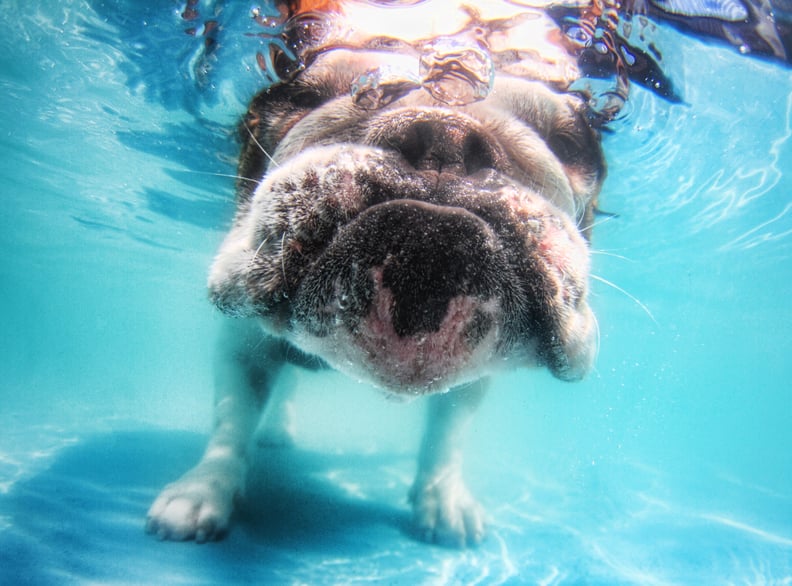 Get Wet!
"Not all dogs love the water, but many do! Splashing in the surf, diving in the pool, playing in the sprinkler, or biting at the hose" are all ways to get some wet and wild action shots.
Source: Underwater Dogs by Seth Casteel