It's so important to feed your dog quality food. It's equally as important to make sure your dog doesn't accidentally eat something that can be harmful to them. Chocolate is the most well-known food that's toxic to dogs, but there are several others that can also make your dog very sick and even be fatal. We spoke with two veterinarians to find out some of the obvious foods that are bad for dogs as well as some that you maybe never knew you shouldn't be feeding them. Check out the gallery ahead to see eight toxic foods for dogs, and remember, if your dog does eat something poisonous, you should call your vet immediately so they can help.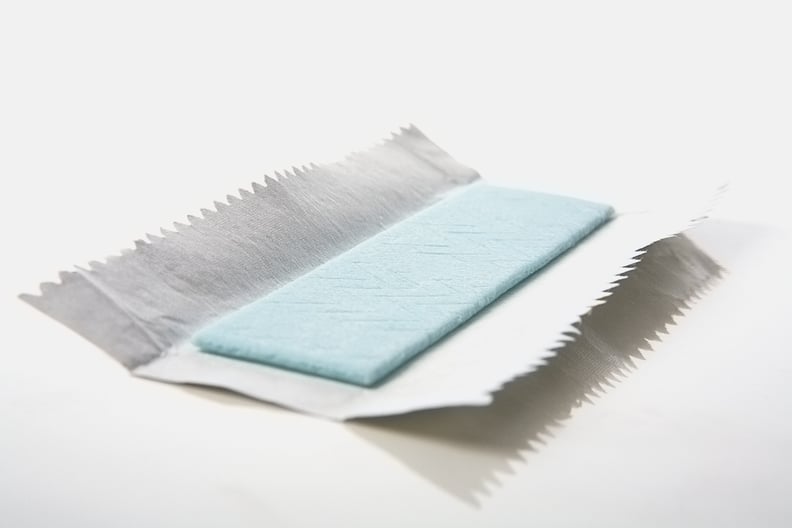 Xylitol
Xylitol, which is a nonsugar sweetener and can be found in sugar-free gums and candies, is highly toxic to dogs. "It warrants an immediate emergency visit to the vet if you suspect your pet has ingested anything containing xylitol," Dr. Shelly Zacharias, DVM, MS, VPM, BCMAS, and vice president of Medical Affairs for Gallant, told POPSUGAR. Consuming xylitol can damage a dog's liver and cause seizures. If your dog's breath has a minty smell to it and they are acting confused, it's important to take them to the vet immediately, especially if you know you have xylitol-containing candies around the house.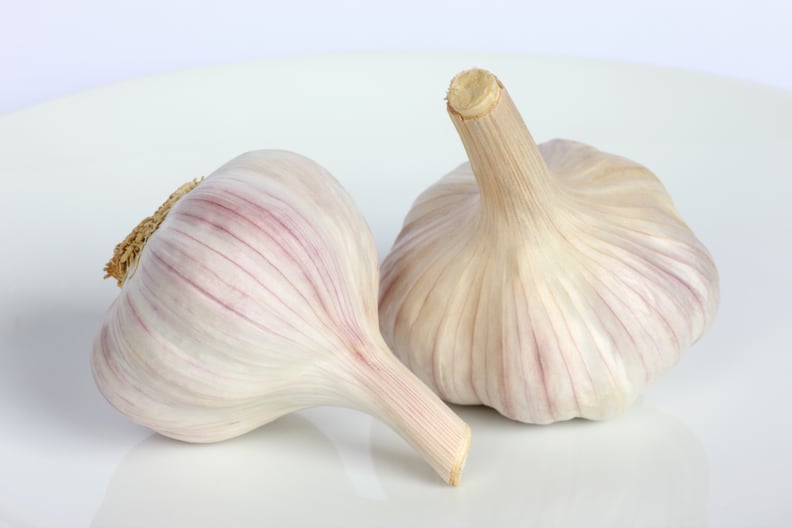 Garlic
Garlic has thiosulphate in it, which damages dogs' red blood cells. When dogs consume garlic, they can develop anemia, but fortunately, Dr. Zacharias told POPSUGAR that once the garlic and the thiosulphate is out of their systems, they can make a recovery. However, you should make sure never to let a dog eat garlic in the first place.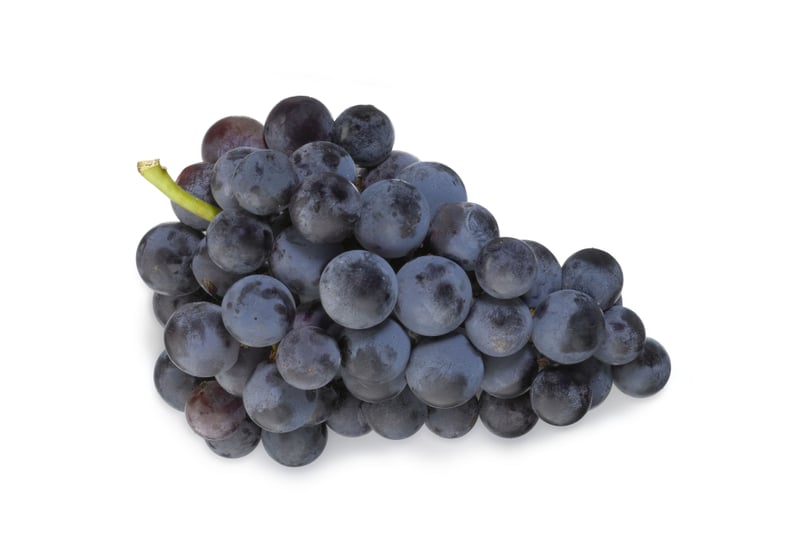 Grapes and Raisins
Grapes and raisins both are a no-no for dogs. Consuming them can lead to serious kidney damage that can be fatal. Dr. Danielle Bernal, global veterinarian with Wellness Natural Pet Food, told POPSUGAR, "Research has yet to pinpoint the exact substance in this fruit that causes this reaction, but dog parents need to know that they are not safe in any amount."
Bacon
This one may be a little surprising, but fatty foods like bacon are really bad for your dogs. They can cause stomach issues and pancreatitis if consumed. "Owners should also keep in mind that dogs have unique nutritional needs, and a small piece of bacon for them is the equivalent calorie amount to humans eating 13 pieces of bacon — that is no small treat!" Dr. Bernal told POPSUGAR.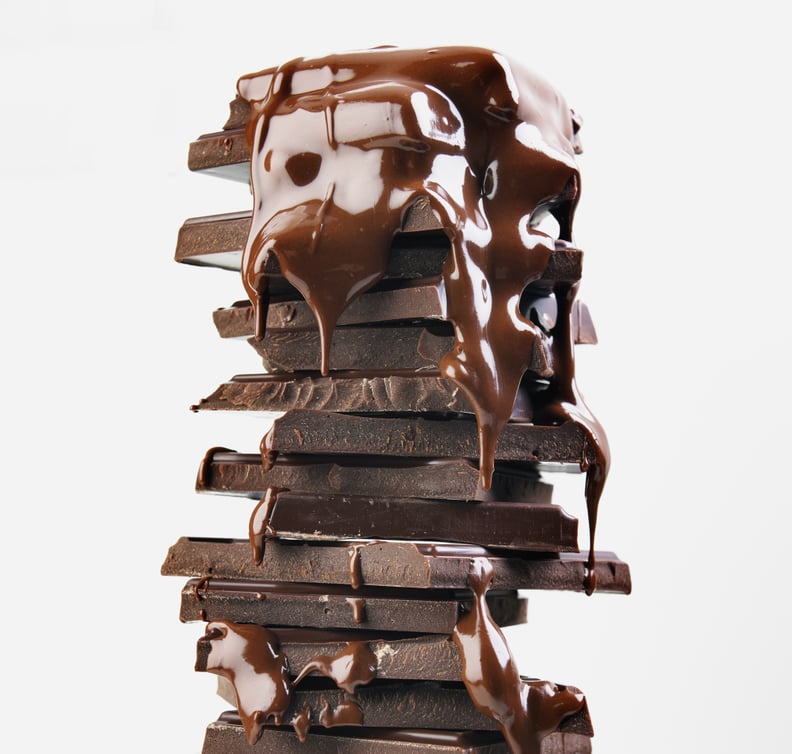 Chocolate
This is probably the one you already know. Chocolate is highly toxic to dogs and should always be kept away from them. The effects of a dog eating chocolate can vary based on your dog's size and how much chocolate they eat, but you don't want to test it. Dr. Bernal said, "The type of chocolate is also significant: dark chocolate is important to avoid, as it contains a more concentrated amount of the toxic ingredient, theobromine, than milk chocolate."
Macadamia Nuts
Macadamia nuts contain a toxin that can be harmful to a dog's nervous system. Dr. Zacharias told POPSUGAR that there isn't a ton of information on this specific nut yet, but it's definitely toxic. "Although there are some nuts that are OK to give your dog, it is not recommended to feed them any type of nut since sometimes bags of mixed nuts contain macadamia nuts," she told POPSUGAR. "So to play it safe, it is recommended to avoid all nuts."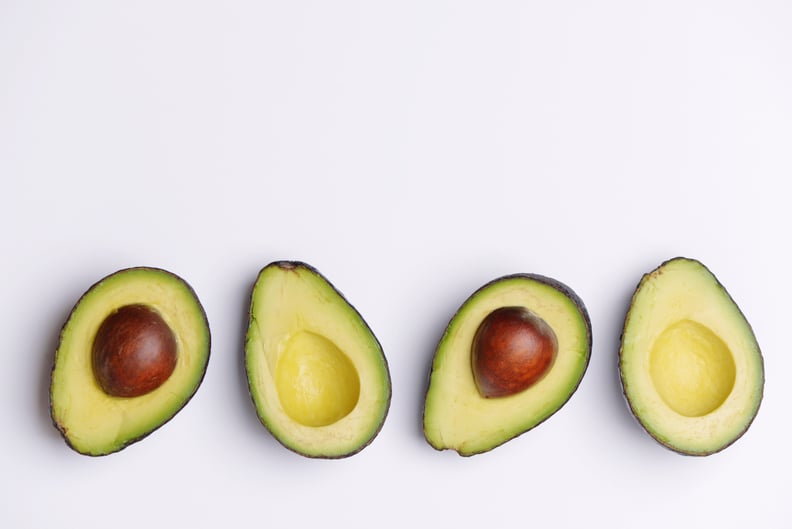 Avocado
All parts of an avocado contain the same toxin called persin, which can lead to intestinal issues if your dog eats it. This goes for the skin and pit as well. "It is important that your pet not get dehydrated from the effects of this toxin and would benefit from medications from your vet to help control the gastrointestinal signs until your dog gets past the illness," Dr. Zacharias told POPSUGAR.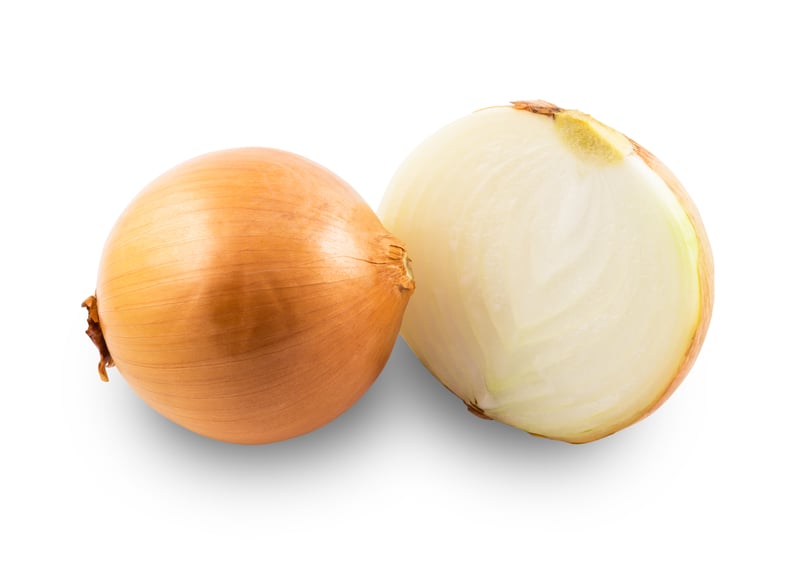 Onions
Onions contain the same toxin as garlic: thiosulphate. Eating onions can cause anemia in your dog, and though it's reversible, it's still damaging. You also want to make sure your dog never consumes onion powder, as it is toxic as well.