These Vintage Disneyland Photos Don't Need a Filter — They're the Real Thing!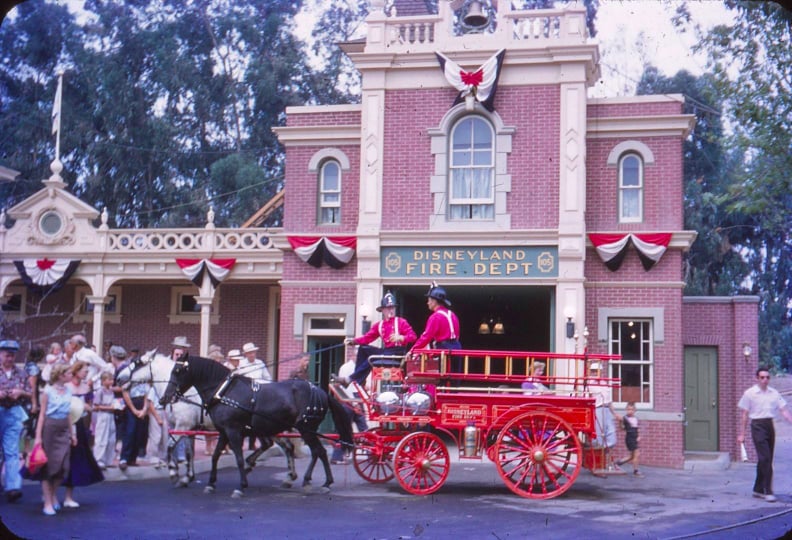 Dave Schwartz Collection
Dave Schwartz Collection
Since day one, Disneyland has lived up to its claim of being the "happiest place on earth." Guests young and old have been coming to the park since 1955 to experience a timeless world like no other — where magic seamlessly melds into reality.
One man was going through his grandfather's old slides and discovered vintage photos of Disneyland on just its second day after opening. He shared the photos with POPSUGAR; his grandfather's family was visiting the park all the way from New York. While some things were very different back then (park goers could smoke!), the essence of the Disneyland we know and love today still shines through in the pictures. See the classic shots of Disneyland in 1955 ahead!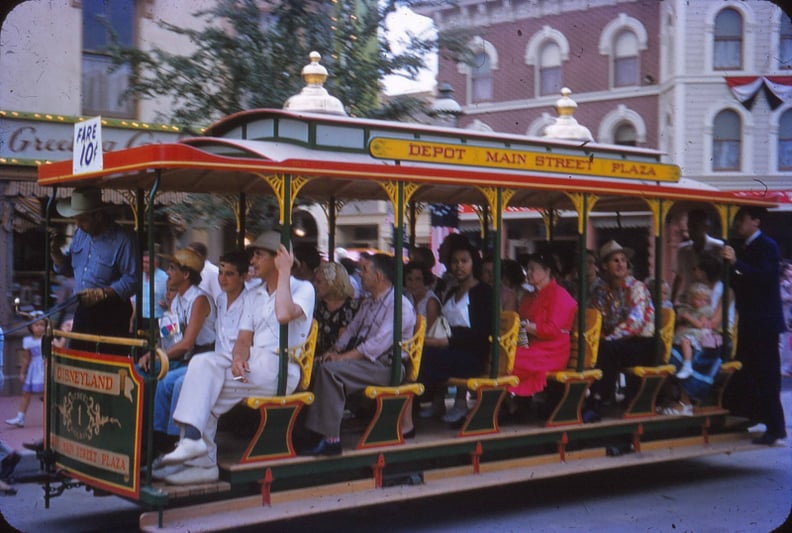 One guest smoked a cigarette while taking a trolley ride down Main Street, USA.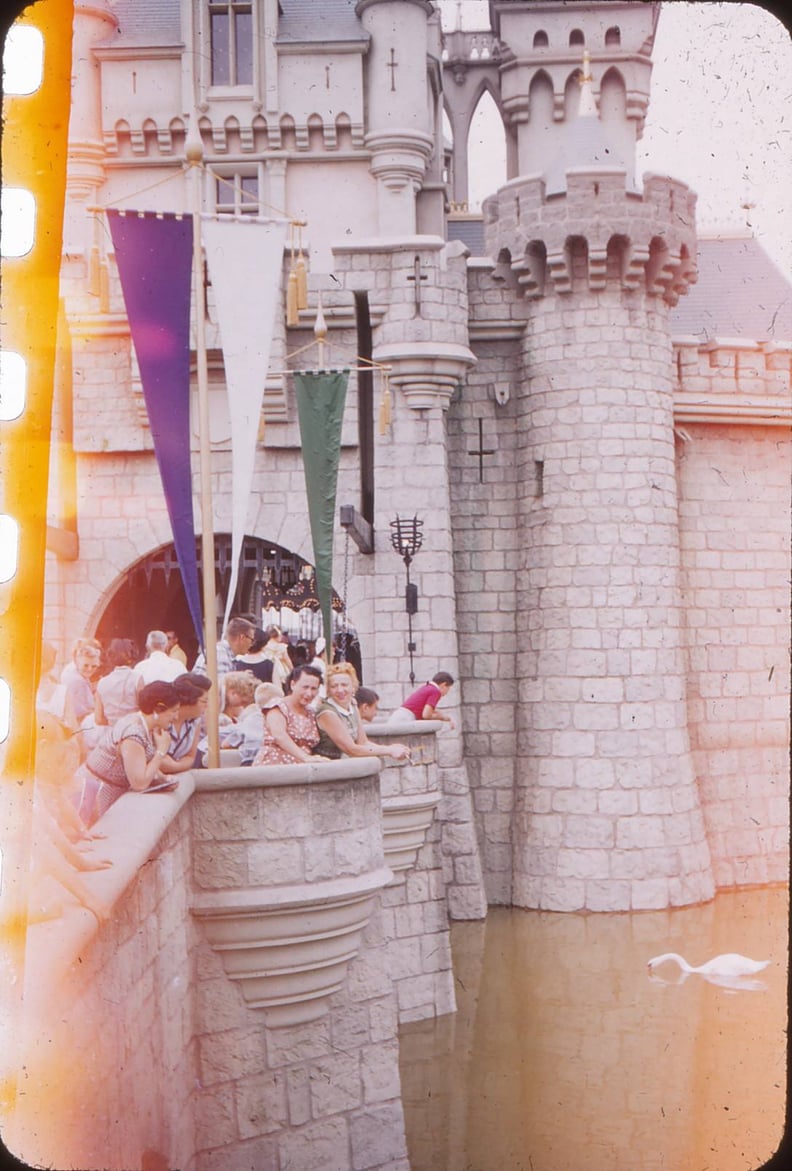 Sleeping Beauty's famous castle looked like it was as much a hot spot for photos then as it is now.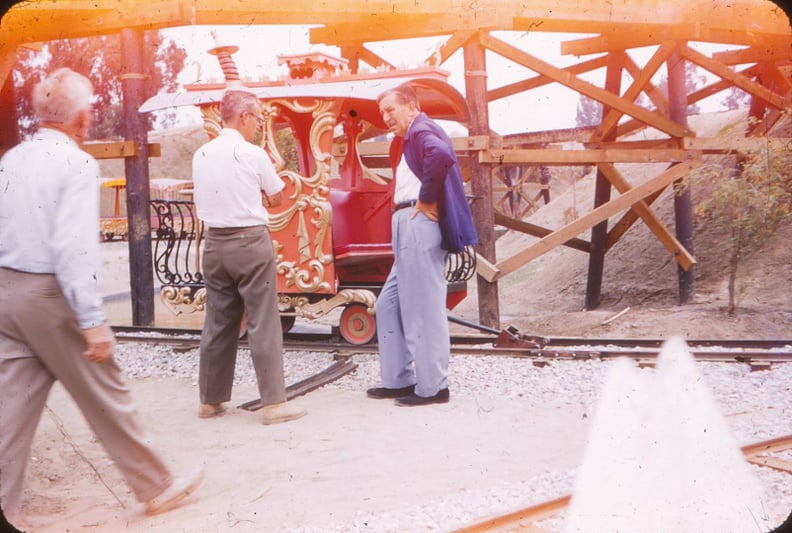 The man himself — Walt Disney — was caught on film here.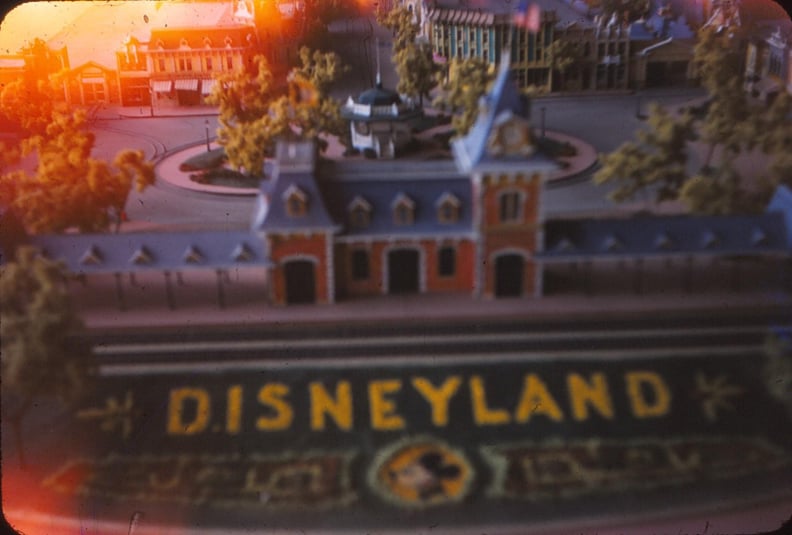 This shot shows a model of the entrance to Disneyland at Main Street Station.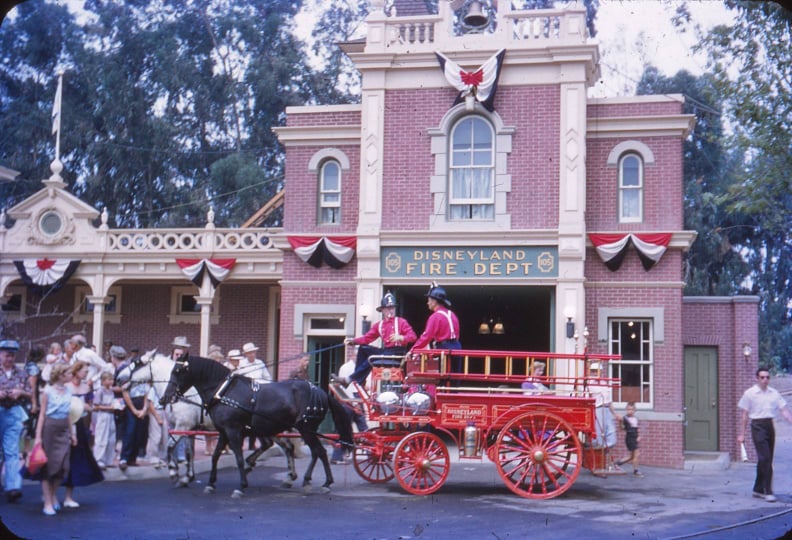 A horse-drawn carriage passed the Disneyland Fire Department building.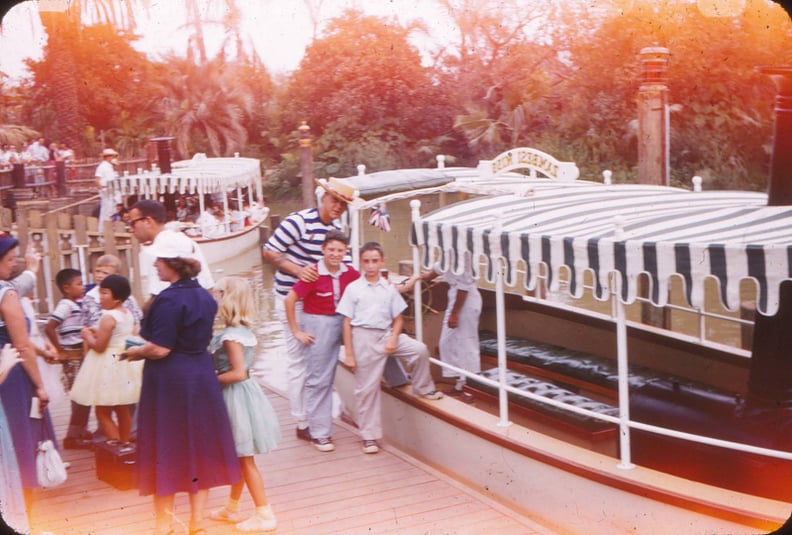 Guests boarded riverboats.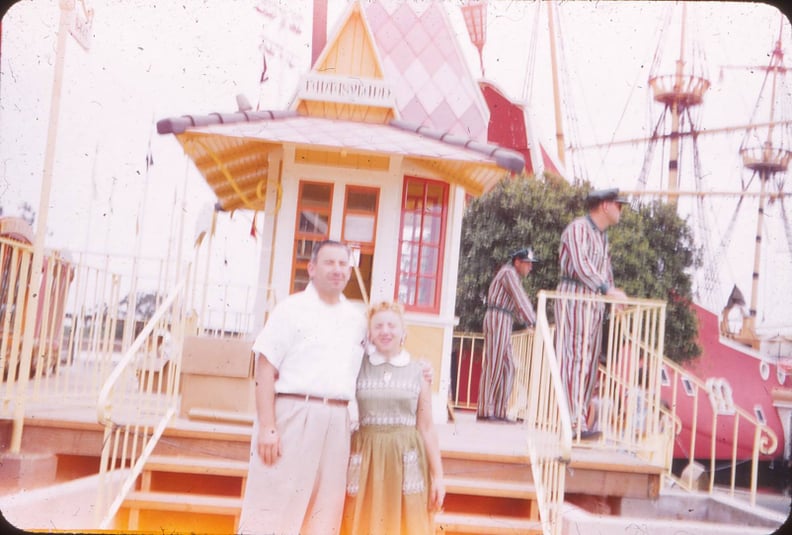 Disneyland employees were decked out in striped uniforms behind guests posing in front of an attraction.