This 20-Foot Inflatable Boat Is Too Big For the Pool, but It's Just the Right Amount of Extra
As POPSUGAR editors, we independently select and write about stuff we love and think you'll like too. If you buy a product we have recommended, we may receive affiliate commission, which in turn supports our work.
Bigger is definitely better when it comes to pool floats, but what happens when the float is so big it can't even fit in the pool? It's a good problem to have, and one that's only possible with some of the most extra, over-the-top inflatable toys. Enter: the 6-Person Inflatable Bay Breeze Boat Island Party Island ($320). The 20-foot float will set you back $320 on Amazon, but the endless opportunities for fun make the steep price worth it. And, hey, it's a lot cheaper than an actual speedboat!
The massive float fits six adults, has a cooler to keep some snacks fresh, and even includes a bunch of cup holders for those chilled cups of Rosé. Whether you're bringing the huge boat float to a lake, or simply lounging on it in your backyard, please be aware that a pump to inflate the boat is not included in the purchase. There are so many creative pool floats out there, but few are as extra as this massive speedboat float. Check out the 6-Person Inflatable Bay Breeze Boat Island ahead.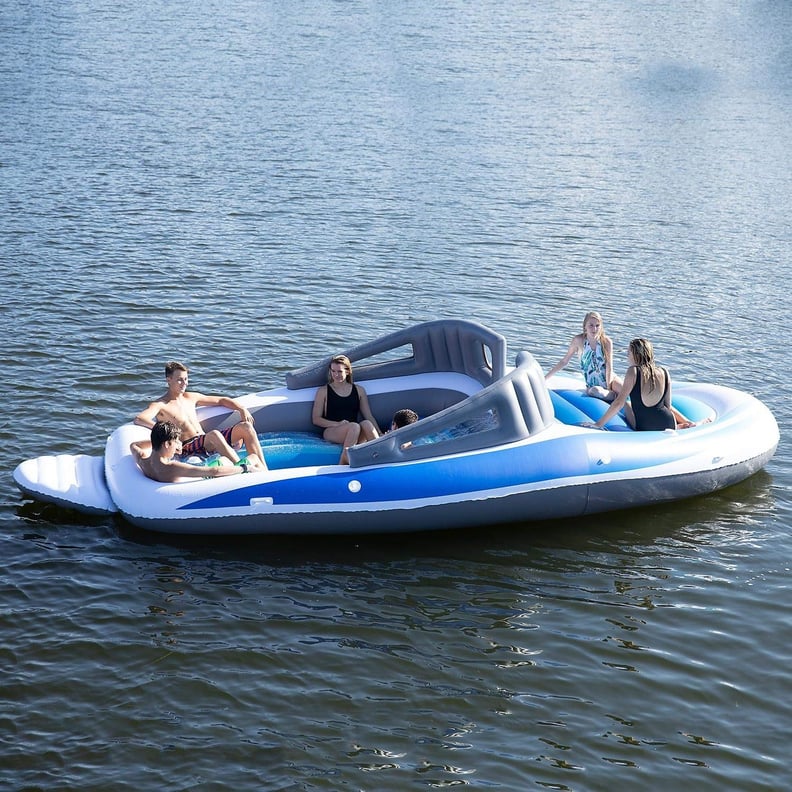 Hang Out With Friends on the 20-Foot Inflatable Speedboat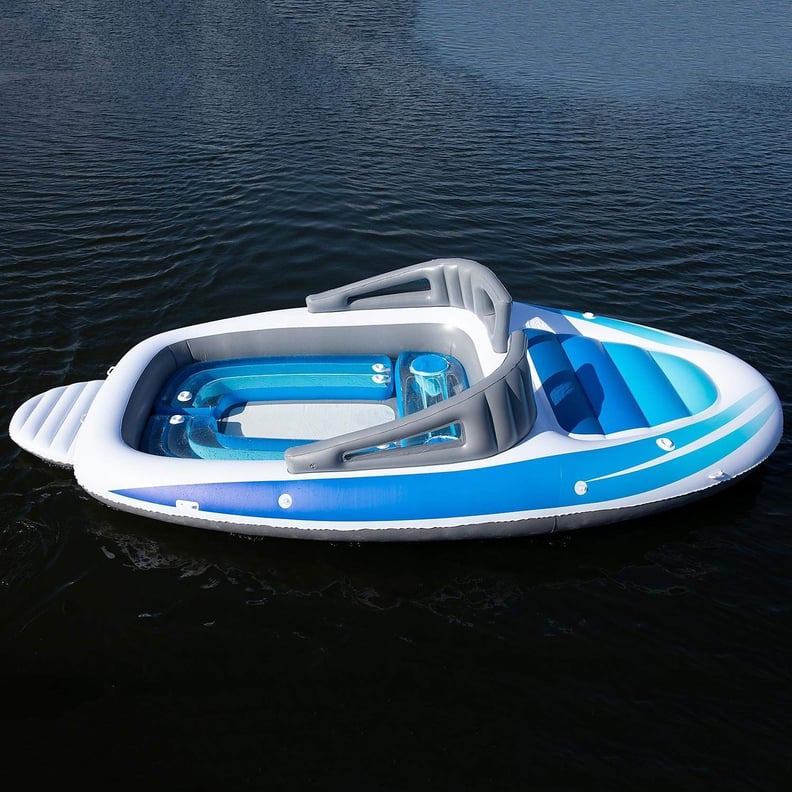 Shop the 20-Foot Inflatable Speedboat