9 Free Resolutions Printables For the Determined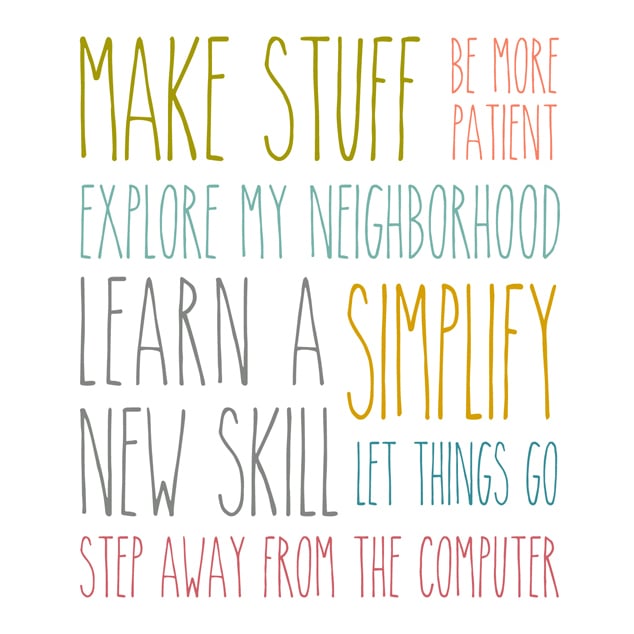 Another year, another fresh start. If you have resolutions bubbling around in your head this year, them keep track of them by writing them down. This time around, don't document them on a boring sheet of plain paper that you're likely to lose. Print out one of these free and pretty resolutions printables, and display them proudly in your office or home.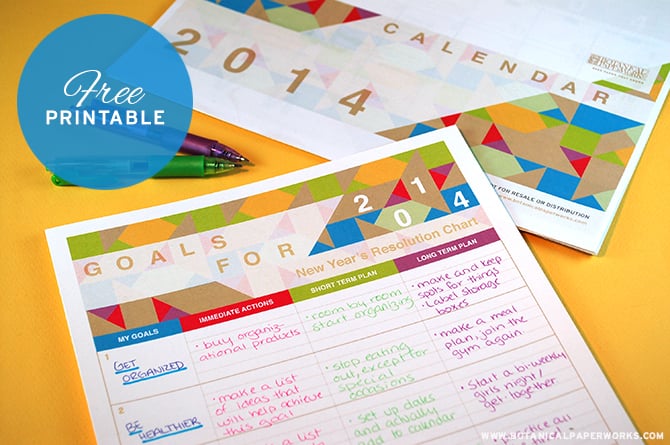 Immediate, Short-Term, and Long-Term Actions Resolutions Printable
I love this printable, because it lets you break down the immediate, short-term, and long-term actions. Mapping them out with time frames will help you achieve your target and keep you on track.
Specific actions will help you actualize the resolutions. For example, "going to the gym" is much more helpful than a vague "be healthy" resolution.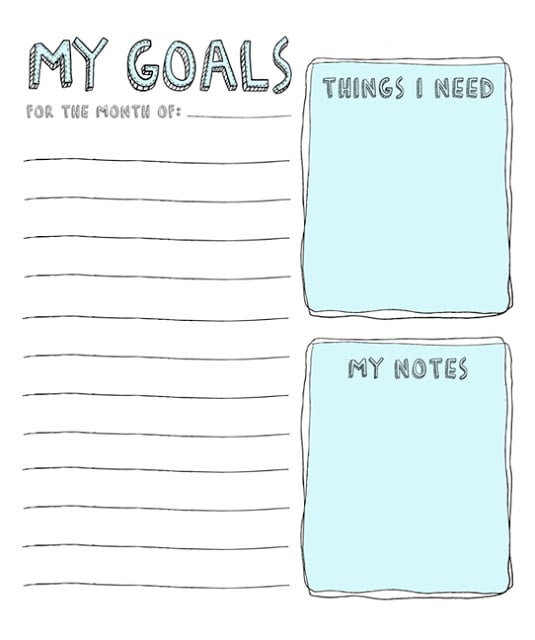 Monthly Resolutions Printable
Instead of setting resolutions for the whole year, tackle them piecemeal with monthly printables.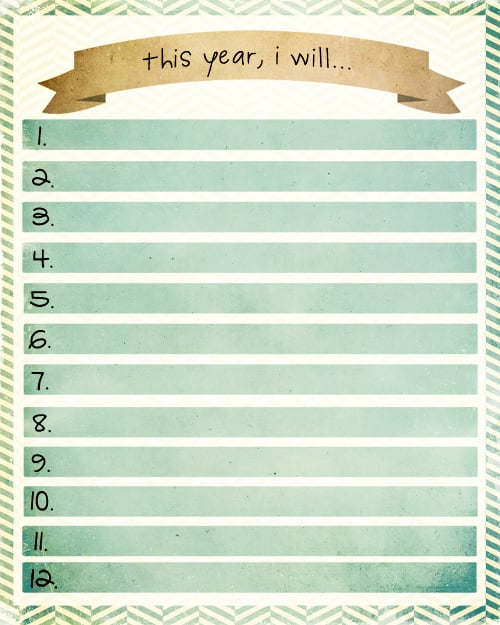 Simply Beautiful Resolutions Printable
This resolutions printable is simple yet chic. You'll want to keep looking it over again and again just because of how pretty it is!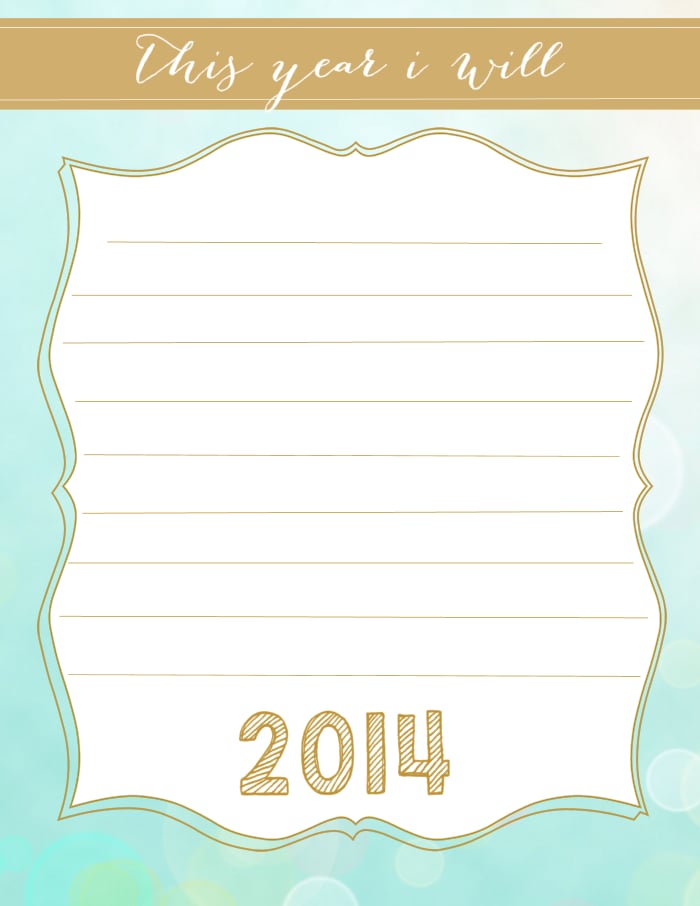 Open-Ended Resolutions Printable
Tackle the New Year with this simple resolutions printable. The creator purposely avoided a numbered list so that you can fit as many resolutions as you want, from just one to a few of them.
She says, "For someone who is very distracted and finds it hard to finish what they start, I knew that making a list of like 10 items would discourage me. Leaving it open-ended seems more doable. I can write as many items as I want or as little as one."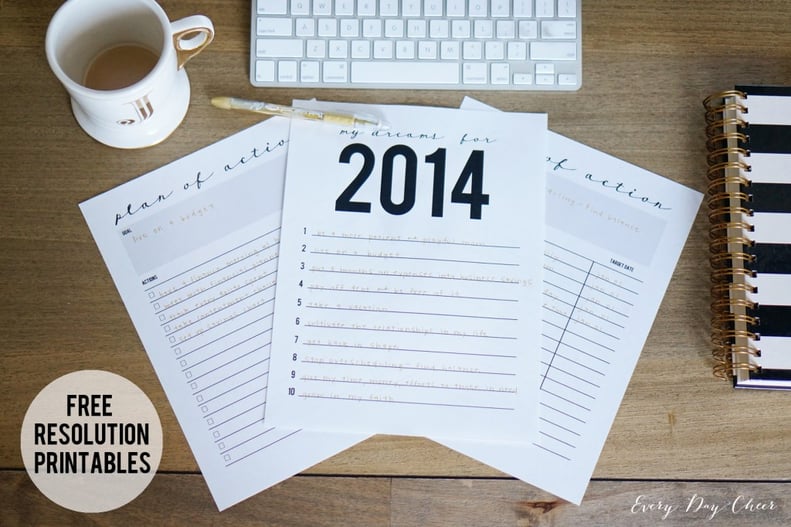 Numbered Resolutions and Plan of Action Printables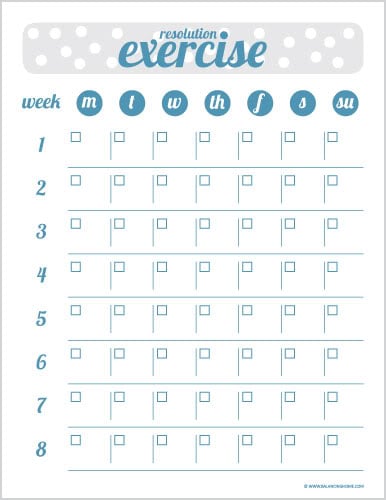 Specific Resolutions Printables
Balancing Home has a number of resolutions printables specific to different categories.
We're featuring the exercise printable, in which you're supposed to check the boxes and jot down the exercise and the time whenever you work out. Other resolution printables include checklists for date nights, reading, trips to Goodwill, and weight loss.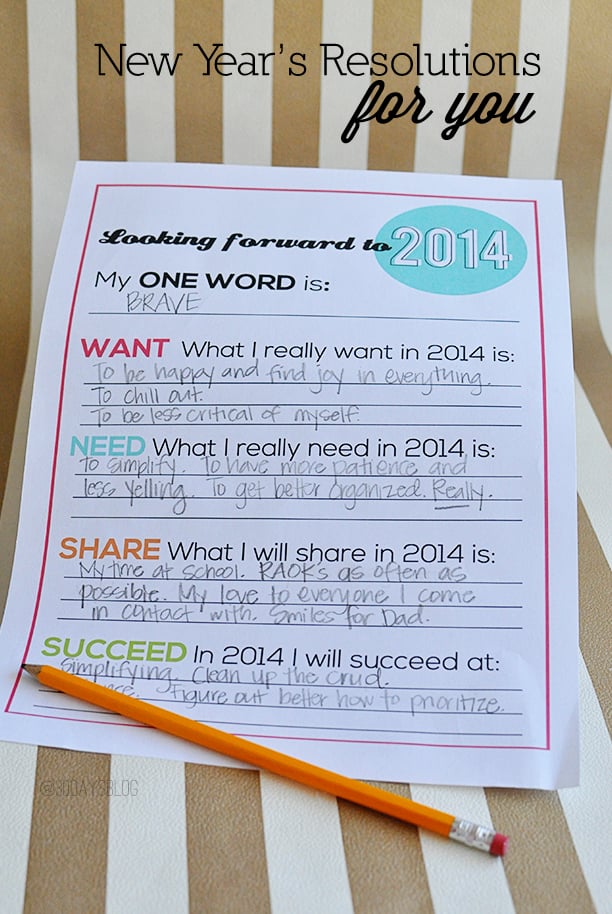 Word of the Year Resolutions Printable
I love the way this printable asks you to list your word for 2014. Resolutions can get too long to memorize, so reminding yourself of your goals with just one word seems more efficient.
It's also neat how this printable lets you differentiate your wants and your needs, which may help you put things into perspective.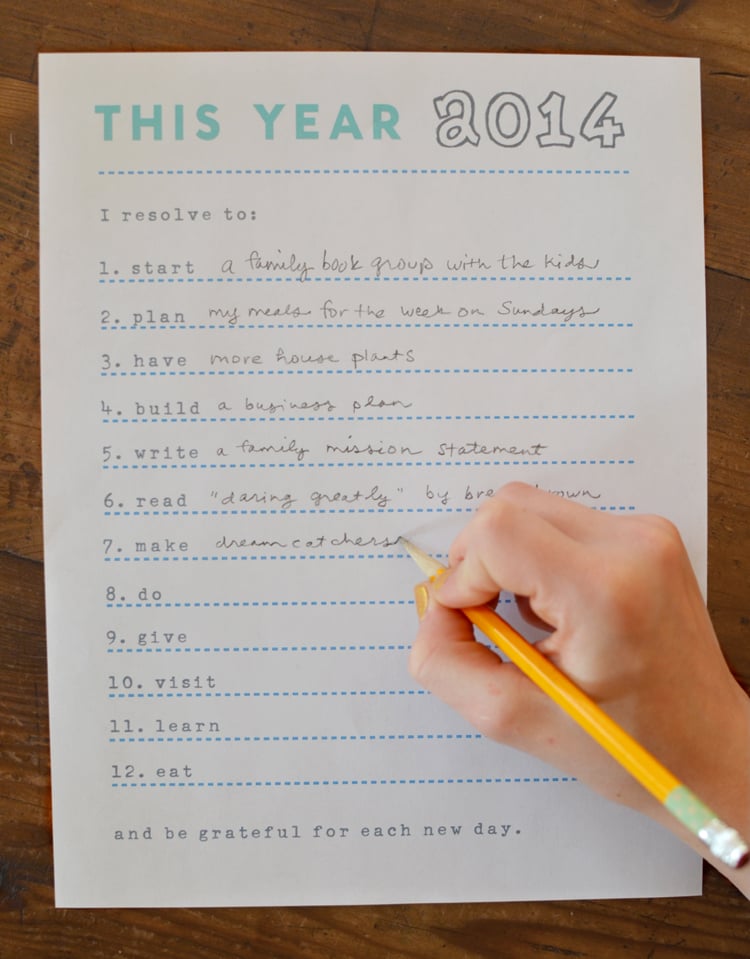 Action Verbs Resolutions Printable
I love this resolutions printable, because you'll be prompted by action verbs that can inspire new resolutions.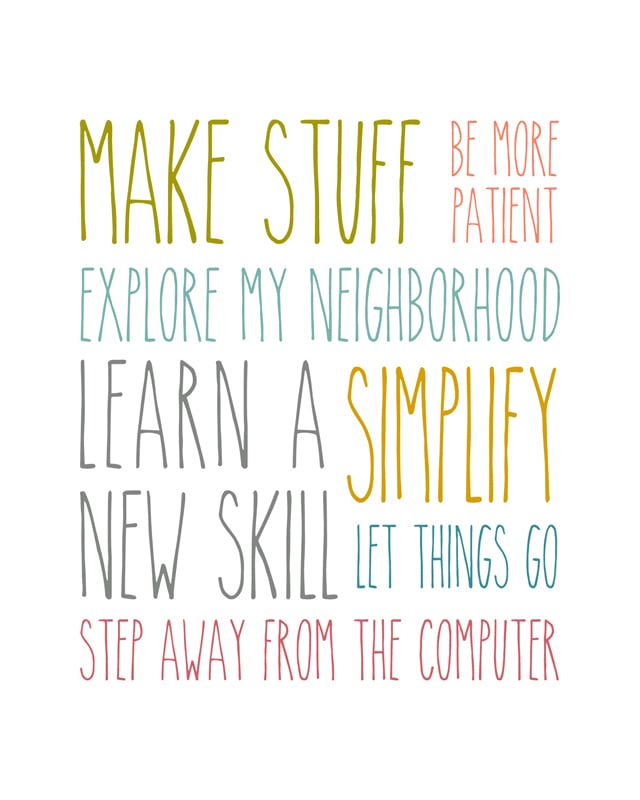 The Resolutions Printable For the Lazy
If you don't want to write down your resolutions, then print out one that already has resolutions written out for you.
I like this particular printable, because the resolutions on there can apply to almost anyone. Print this out, frame it, and hang it up on your wall!