Bestselling Closet Storage Bag For the Family on Amazon
10,000 People Agree These Closet Storage Bags From Amazon Are a Game Changer
As POPSUGAR editors, we independently select and write about stuff we love and think you'll like too. POPSUGAR has affiliate and advertising partnerships so we get revenue from sharing this content and from your purchase.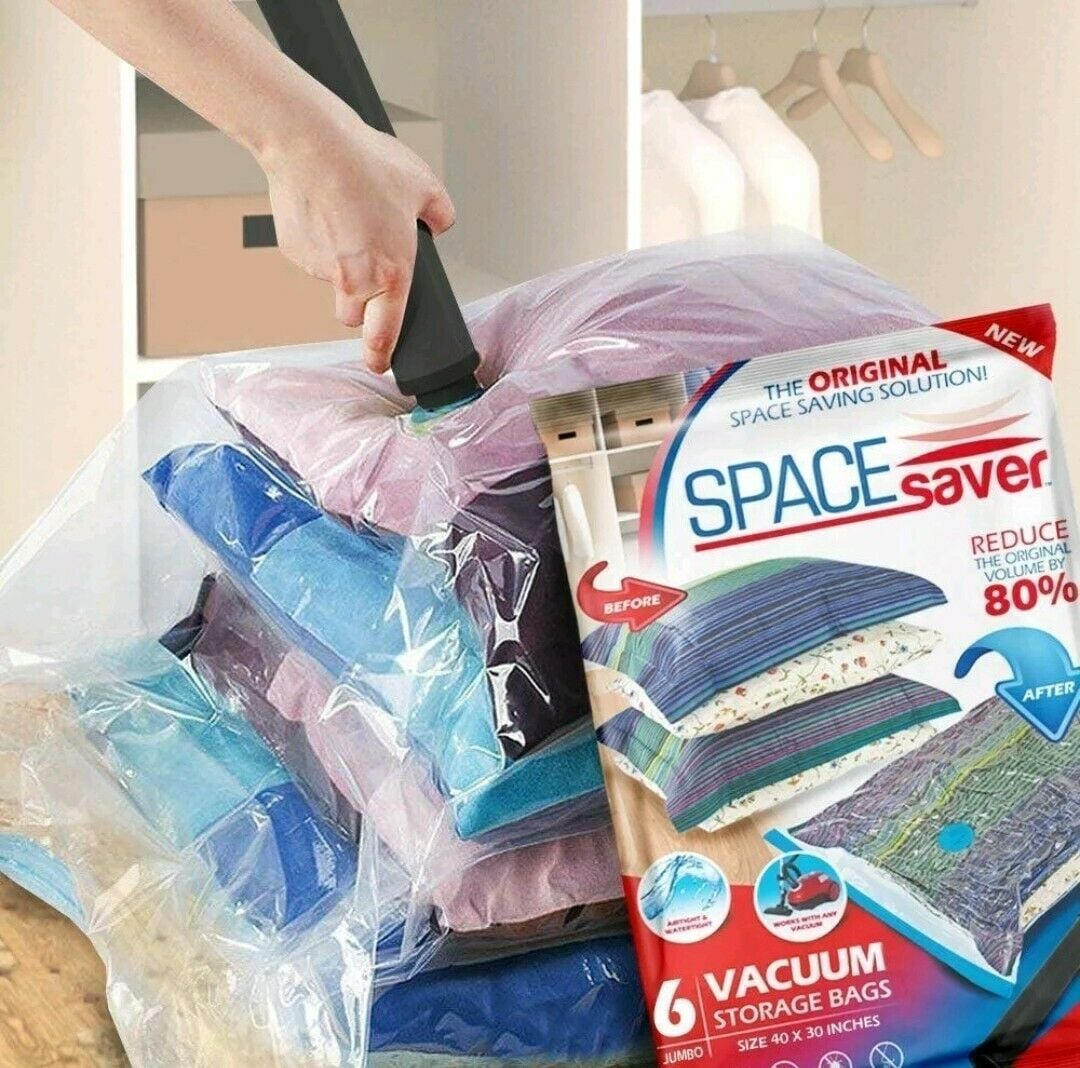 It's one thing to give your closet an entire overhaul and get it organized, but what are you supposed to do, then, with all of the out-of-season items you want to store, like the kids' rain coats and stuff they've just grown out of? Unless you have tons of garage space or a basement, you likely have to get creative, which is probably why these Spacesaver Premium Large Vacuum Storage Bags ($26) are an Amazon bestseller. With over 10,000 reviews, these genius bags are the answer to all of your storage needs. Slip anything you want into them, from guest pillows to stuffed animals, then connect a vacuum hose to the attachment (any vacuum works) and turn it on. The air gets sucked out and you're left with a completely compressed bag that's flat and easy to put away. These are great for traveling with the family, too — the kit comes with a travel pump! Here's why a few customers love using these:
"I've tried different kinds of storage bags that promised and NEVER delivered. In some, the plastic was thin and couldn't be sealed properly. Some product required you to roll the bag in order to get rid of the air, which usually ended up being an unsuccessful hustle. I was desperate to get more closet room and decided to give this product a chance. What a success! First - 6 bags of the same e-large size so I didn't need to pay for bags in sizes I did not need. The bags are made of thick, quality plastic. It is very easy to seal and to vacuum & it stays sealed and I actually needed only some of the bags, as they are truly big. I placed a dryer sheet in each sealed bag to keep the clothes smell fresh."

"I had quite a bit of really nice bedding that I wanted to keep, but had very little storage space. I decided to order these jumbo bags for King down duvets, thick blankets and king sized pillows. I was amazed at how much these held, how easy they were to pack/vacuum and how much I could fit in such a small space!"