Black Friday Playlist
The Ultimate Black Friday Playlist to Get Shoppers Pumped Up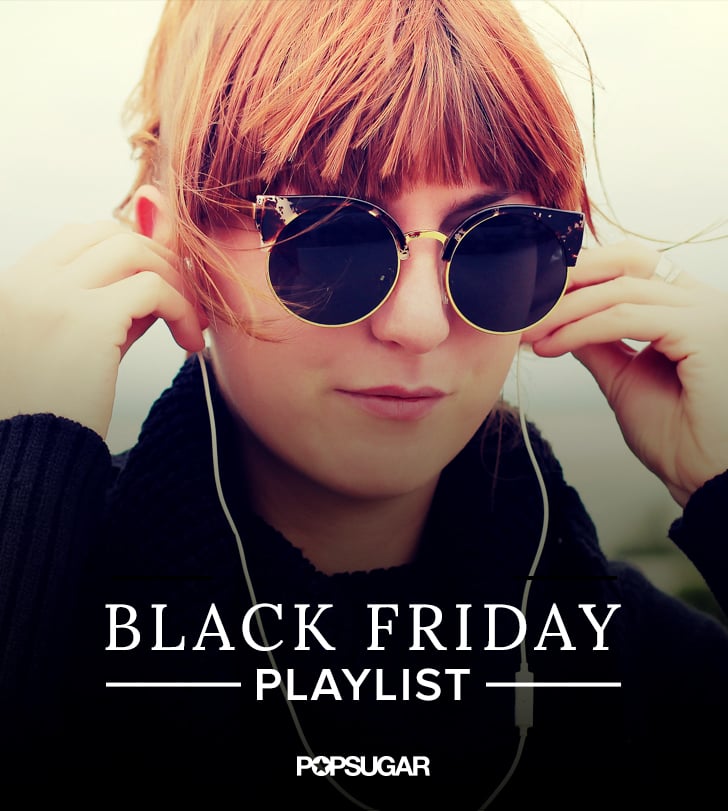 Ladies and gentlemen, it's time to get in the zone — the shopping zone, that is. Black Friday is fast approaching, and if you want any success, you'll have to be majorly pumped before braving those long lines and relentless crowds. In order to get you prepared for the big day, we put together a playlist filled with songs to get you excited for all those deals both before and during your big shopping spree.
"Price Tag," Jessie J, B.o.B.
"Dollar Signs," Calvin Harris, Tinashe
"Cheap Sunglasses,"

RAC

, Matthew Koma
"Material Girl," Madonna
"Money (That's What I Want)," Barrett Strong
"Shop Around," The Miracles
"Friday," Rebecca Black
"Love Don't Cost a Thing," Jennifer Lopez
"For the Love of Money," The O'Jays
"One Way or Another," Blondie
"Hussel," M.I.A., Afrikan Boy
"Last Dollar (Fly Away)," Tim McGraw
"The Bargain Store," Dolly Parton
"3 a.m.," Matchbox Twenty
"Last Friday Night (T.G.I.F.)," Katy Perry
"Black Friday," Lil' Kim
"Money," The Drums
"The Discount Song," Chris August
"Cheap and Cheerful," The Kills
"Window Shopper," 50 Cent
"Black Friday Rule," Flogging Molly
"Gold Digger," Kanye West, Jamie Foxx
"Shopping Bags," De La Soul
"In the Mall," Weezer
"Thrift Shop," Macklemore & Ryan Lewis, Wanz
Just remember: you'll need to download the free Spotify software or app to listen to our playlists!