Borax-Free Liquid Dish Soap
Clean Dishes With All-Natural Liquid Dish Soap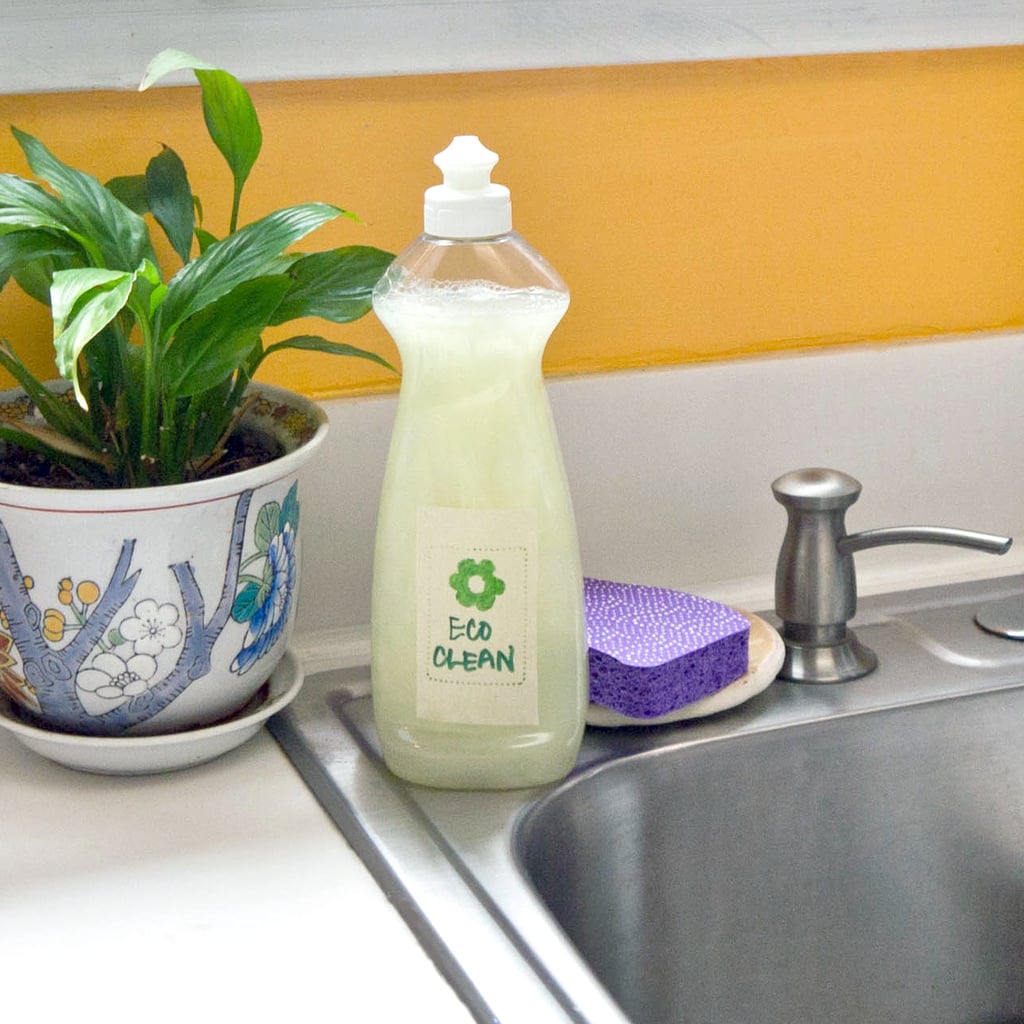 Wash your dishes with eco-friendly ingredients that leave plates and glasses squeaky clean. This all-natural liquid dish soap is big on cleaning, light on suds, and leaves your hands nice and soft. And it's free of Borax, which can sometimes irritate. Repurpose an old dish soap container, and this cleaner costs hardly anything to make.
What You'll Need:
1 tablespoon grated Fels Naptha
1 tablespoon grated castile soap
1 cup water
Small heat-proof mixing bowl
Small saucepan
3 cups water
Kitchen towel
Essential oil (optional)
Funnel
Squeeze bottle or old dish soap container
Chopstick (optional)
Directions:
Measure and add the grated castile soap and Fels Naptha to a small heat-safe mixing bowl. Castile soap does a great job of busting through grease, and Fels Naptha is an all-natural cleaner. You can find bars of castile soap and Fels Naptha at most grocery stores in the laundry aisle for just a few dollars. Add one cup of water to the grated soaps, and place it over a small saucepan filled a third of the way full with water, creating a homemade double boiler.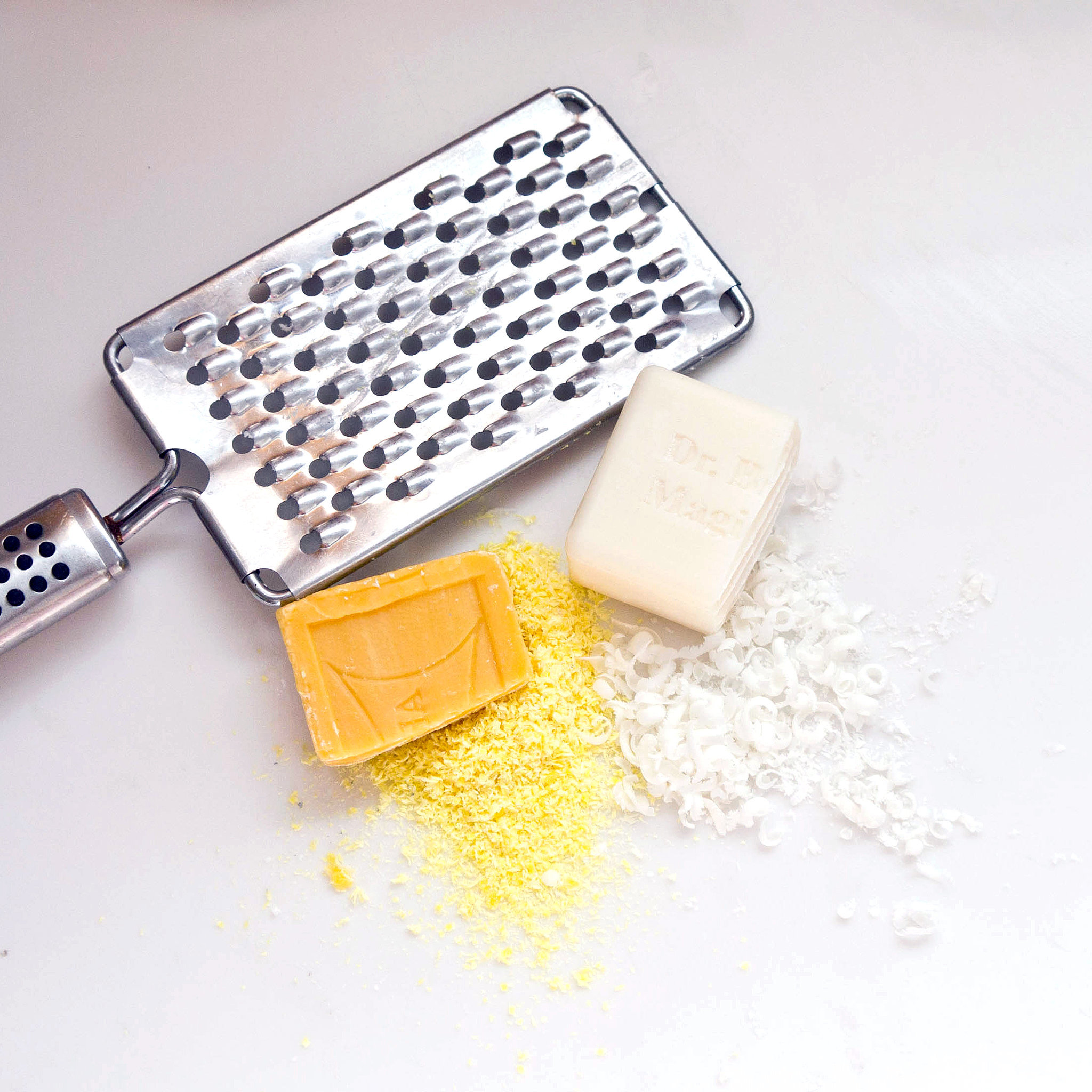 Bring the water to a simmer in the saucepan, and let the water in the small mixing bowl heat until the soaps have dissolved.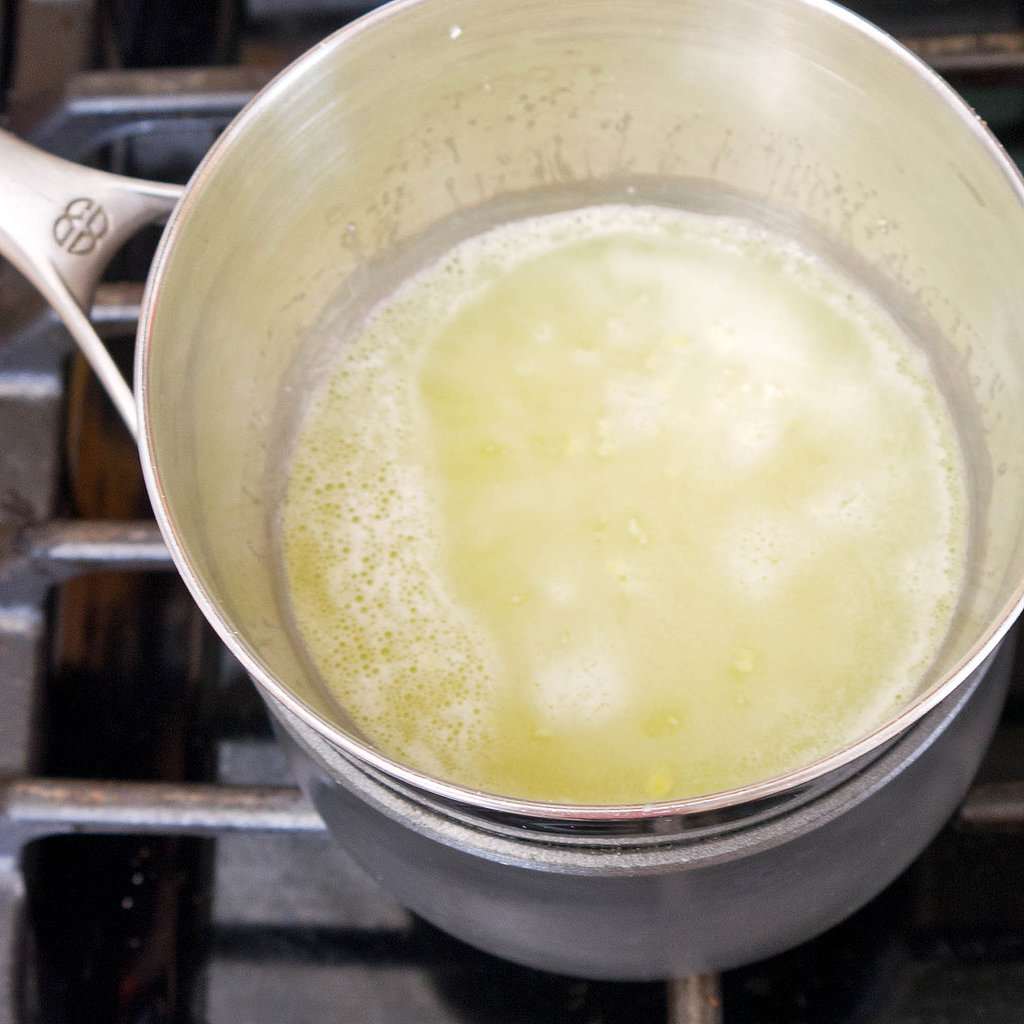 Turn off the heat, and carefully remove the heated soap mixture. Place the bowl on a folded kitchen towel, and add the four cups of water. You can also add 10 to 20 drops of your favorite scent of essential oil. We found that orange gave our dish soap a nice smell.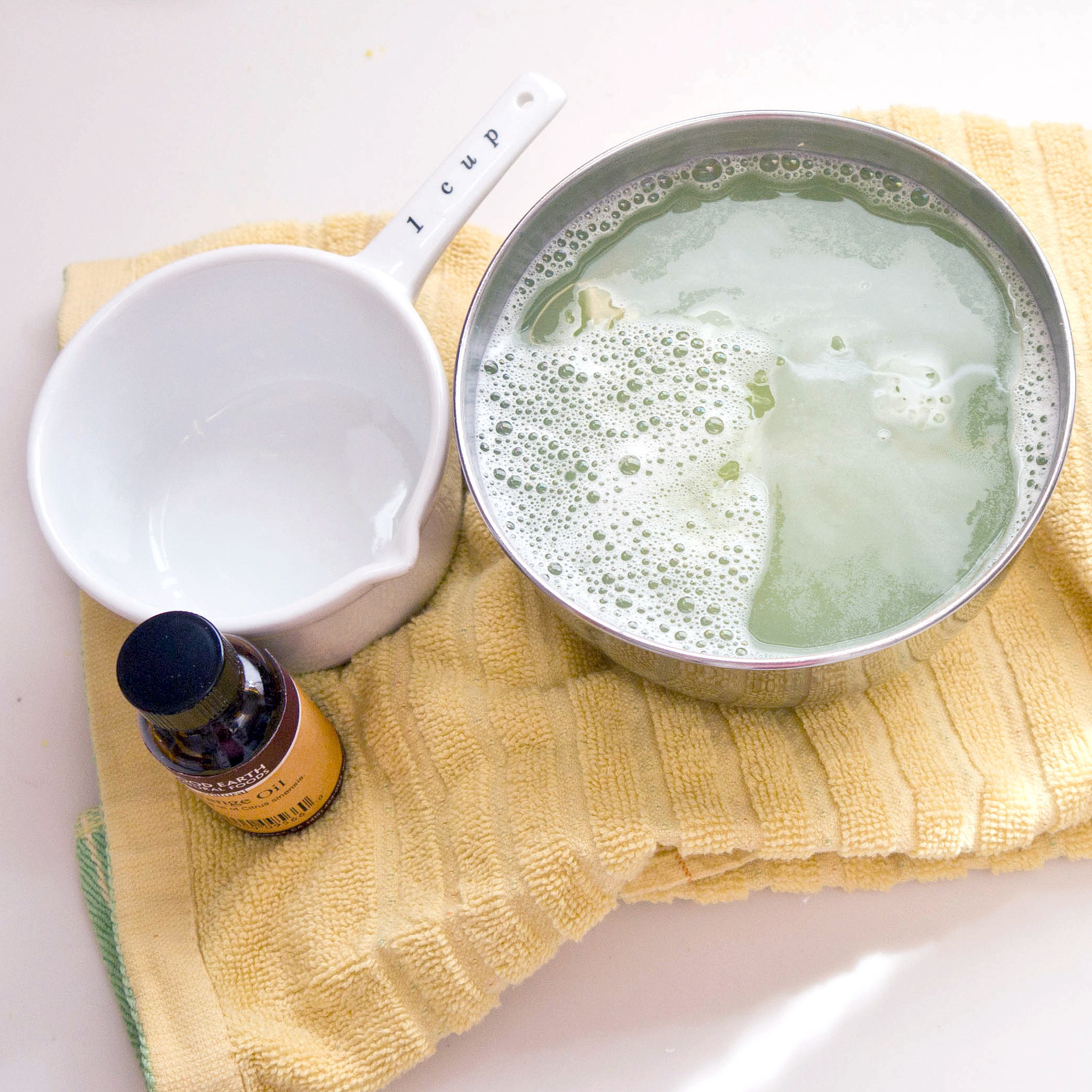 Use a funnel as needed to add the room-temperature liquid dish soap to the container. The ingredients will thicken slightly once they've had the chance to set for 24 hours. You can use a chopstick or wooden skewer to gently stir the ingredients as needed while it's setting. Then your homemade dish soap is ready to use!
Makes around 32 ounces of liquid dish soap. If you find the soap is too thick, then add hot water to the mixture to thin it.