Cheap Fourth of July Party Ideas
How to Throw a Frugal and Festive Fourth of July Party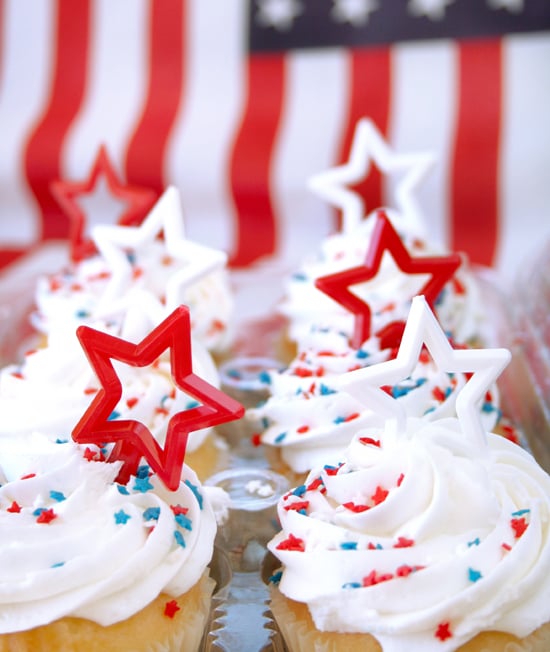 It's hard to believe, but just like that, Fourth of July is upon us. As one of the biggest celebrations of the Summer, it's the perfect chance to gather friends and family for a good time. But if you're feeling strapped after all the graduations and vacation planning, then you may be reluctant to throw an Independence Day party yourself. Thankfully there are ways to host a fireworks-worthy bash without having to spend too much. Below, check out some tips for a Summer soiree that's frugal but still festive and, most importantly, fun!
Food and drink: If you're opting for a traditional Fourth of July barbecue, then make it potluck-style so you're not the only one in charge of supplying the food. And if you live in an apartment or are grill-less, then making a dish like these savory sloppy joes is the perfect way to serve up a meal that's easy on the wallet and the cook time. For drinks, whip up one all-American signature drink (we love the American Beauty) that calls for just a few ingredients. And as for dessert, making a flag cake at home is much easier than you'd think.
Decor: To dress up your place, you can always follow the two D's: DIY or dollar-store decorations. One smart idea is patriotic candleholders made for just a few bucks. But this Independence Day, you can spend absolutely nothing by downloading festive printables for your centerpieces, banners, and more. Guests will never be able to tell you snagged them for free.
Entertainment: One of the top rules of entertaining on a budget is to not worry too much about the entertainment. After all, guests will be happy with just drinks and some music. But for this Fourth of July, here's another tip: schedule your party either before or after a big event like a parade or concert so that the entertainment for the evening takes care of itself and you can all head out together. If all else fails, some faux fireworks are always a good idea.
Dress: Luckily, this holiday is the easiest one to dress for. Don't feel like you have to go out and buy an outfit with the American flag on it. Chances are (very high) that you have some red, white, and blue options in your closet. Don them all at once for a foolproof way to show off your stars and stripes.