DIY Coffee-Filter Christmas Tree
'Tis the Season For a Coffee-Filter Christmas Tree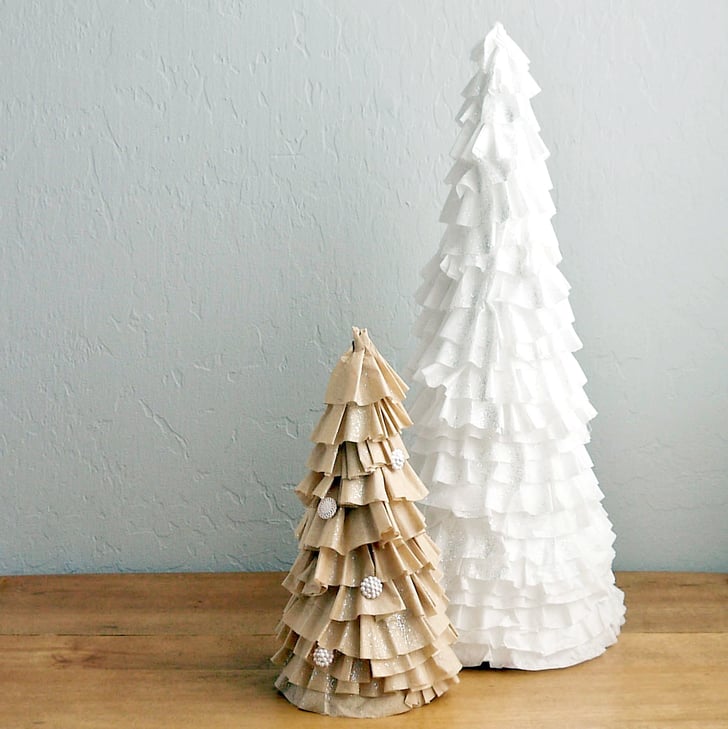 Coffee filters aren't just for making coffee — and they can even be pretty! If you don't have room for a big holiday tree or if you just want a lovely decoration to celebrate the season, this DIY coffee-filter tree is supereasy and costs pennies to make. Instead of using a messy foam base, give new life to a cereal box for a decoration that sparkles year after year.
What You'll Need:
Cereal box or tag board
Hot glue gun
Coffee filters
Scissors
Spray adhesive (optional)
Glitter (optional)
Buttons (optional)
Directions:
Start by creating a cone using one side of a cereal box or a sheet of tag board. You can make the cone as big or as small as you'd like. Hold the edge together with a few dots of hot glue, and trim the base so it stands straight.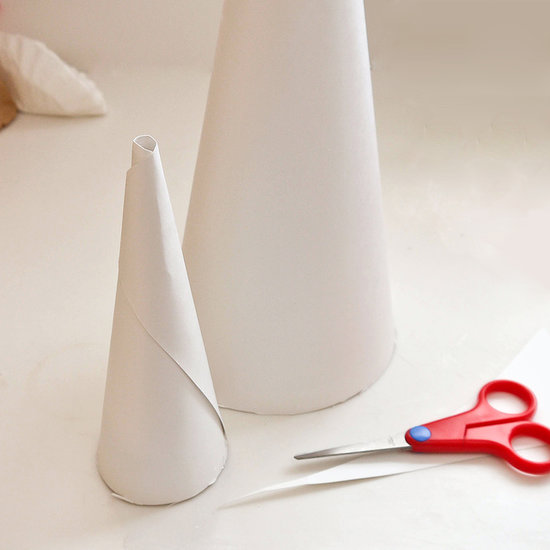 To create the ruffles of the tree, cut away the inside round of the filters — but don't toss! You can use for making these cute, scented sachets. Bunch a filter together, and then, working from the base of the cone up, use the hot glue to attach the coffee filter.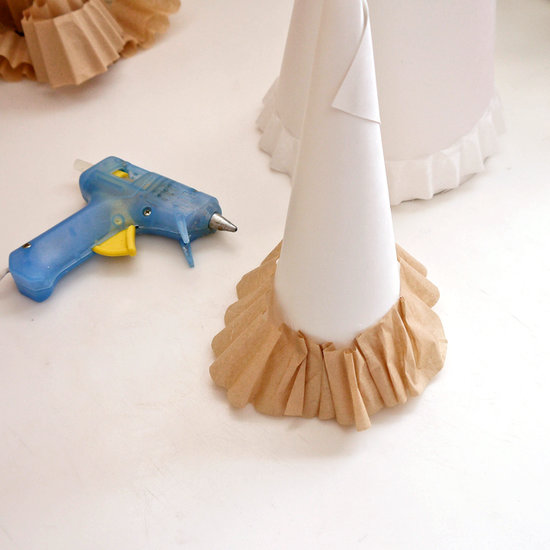 Continue gluing the filters until you reach the top of the cone. Use a bunched section of a coffee filter to cover the top, adorn with a sparkling button, or simply leave as is.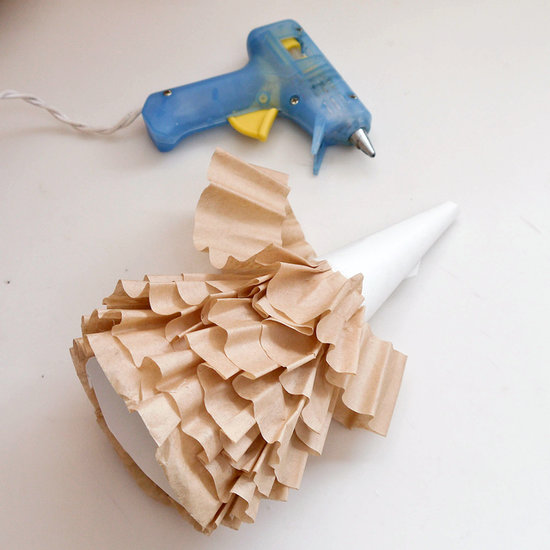 Your cute tree is all finished! For a bit of extra sparkle, lightly spritz the tree with spray adhesive, and dust with silver glitter. Once it's dry, find the perfect spot to display it, or give it to someone for a bit of holiday cheer.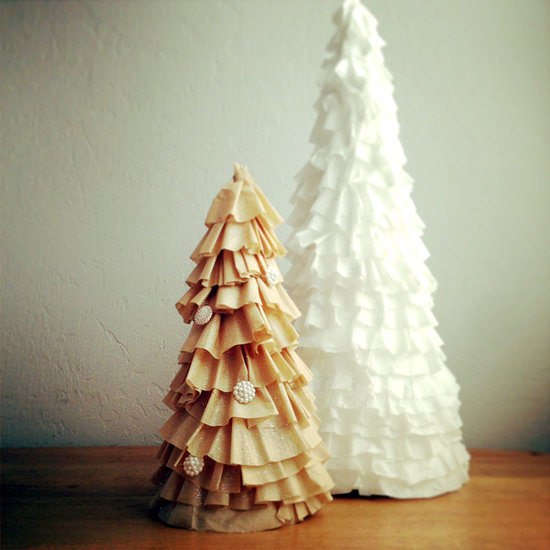 Image Source: POPSUGAR Photography / Sarah Lipoff