DIY Dipped Shot Glasses
Give Your Shot Glasses a Grown-Up Upgrade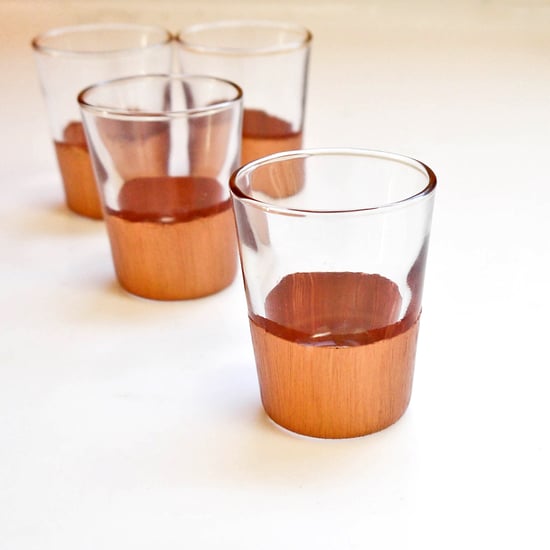 If you're looking for a pretty handmade gift idea or a way to make your wedding sparkle, here's a DIY that is so easy and offers chic results. You can find shot glasses at any restaurant supply store for around a dollar each — and the more you buy, the cheaper they get, which makes this project budget-friendly. You'll love how the finished copper shot glasses are so elegant.
What You'll Need:
Shot glass
Painter's tape
Glass paint
Foam brush
Parchment paper
Sheet tray
Directions:
Remove any stickers from the shot glass, and wipe clean so the paint happily adheres. Now use the painter's tape to mark around the bottom half or third of the shot glass. You may need to use a few small sections of tape to create a smooth edge.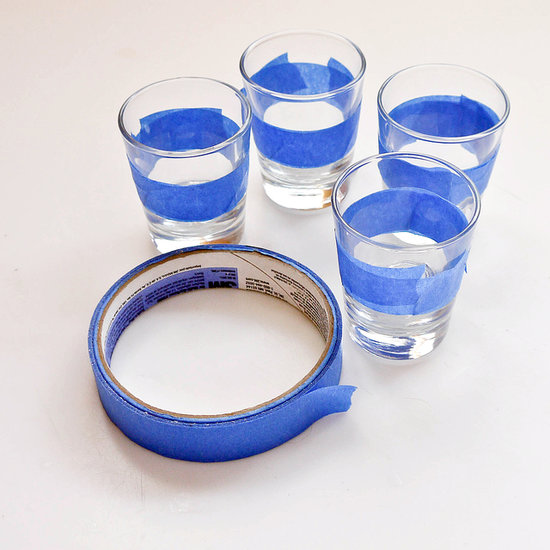 Cover a sheet pan with parchment paper, and squirt out a bit of the glass paint directly onto the paper. Use a foam brush to apply the paint, brushing from the bottom edge of the tape down, avoiding painting the base of the shot glass. Let dry for at least 30 minutes, give another coat, and then another. Three coats of paint creates really solid color.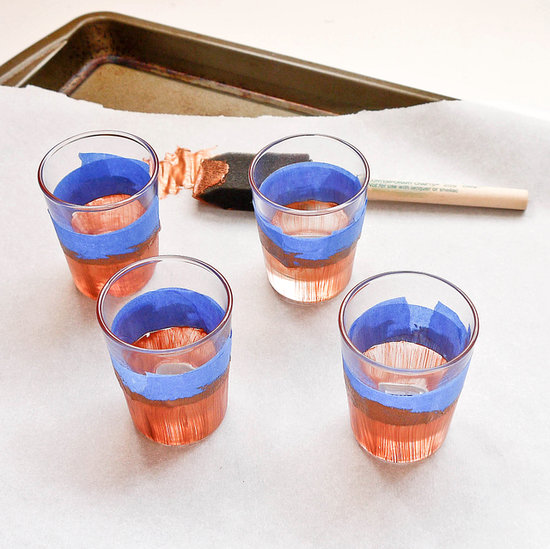 After letting the paint dry for one hour, carefully remove the tape. Working slowly keeps the paint from pulling and sticking to the tape instead of the glass. Return to the parchment-covered sheet pan, and place in a cold oven. Preheat to 350˚F, and bake for 30 minutes, which sets the paint.
Remove, let cool, and your pretty shot glass is ready to use! Make a collection as a gift, use at your next fun party, or fill with colored rice, top with a tea light, and you've got a lovely wedding favor!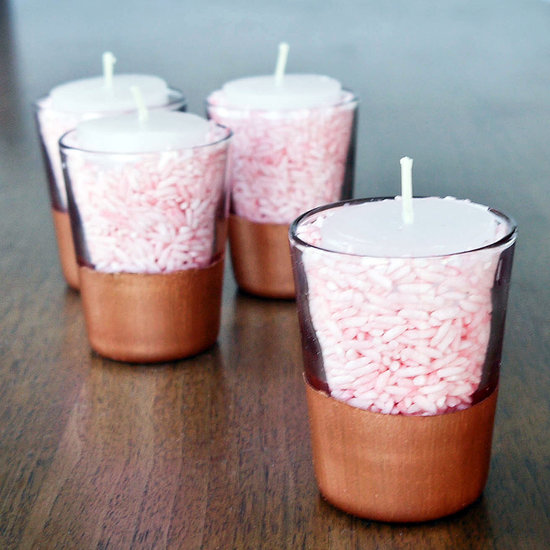 To avoid scratching the paint, gently hand wash the shot glasses.