DIY Halloween Candy Dish
Trick or Treat! Easy DIY Halloween Candy Dish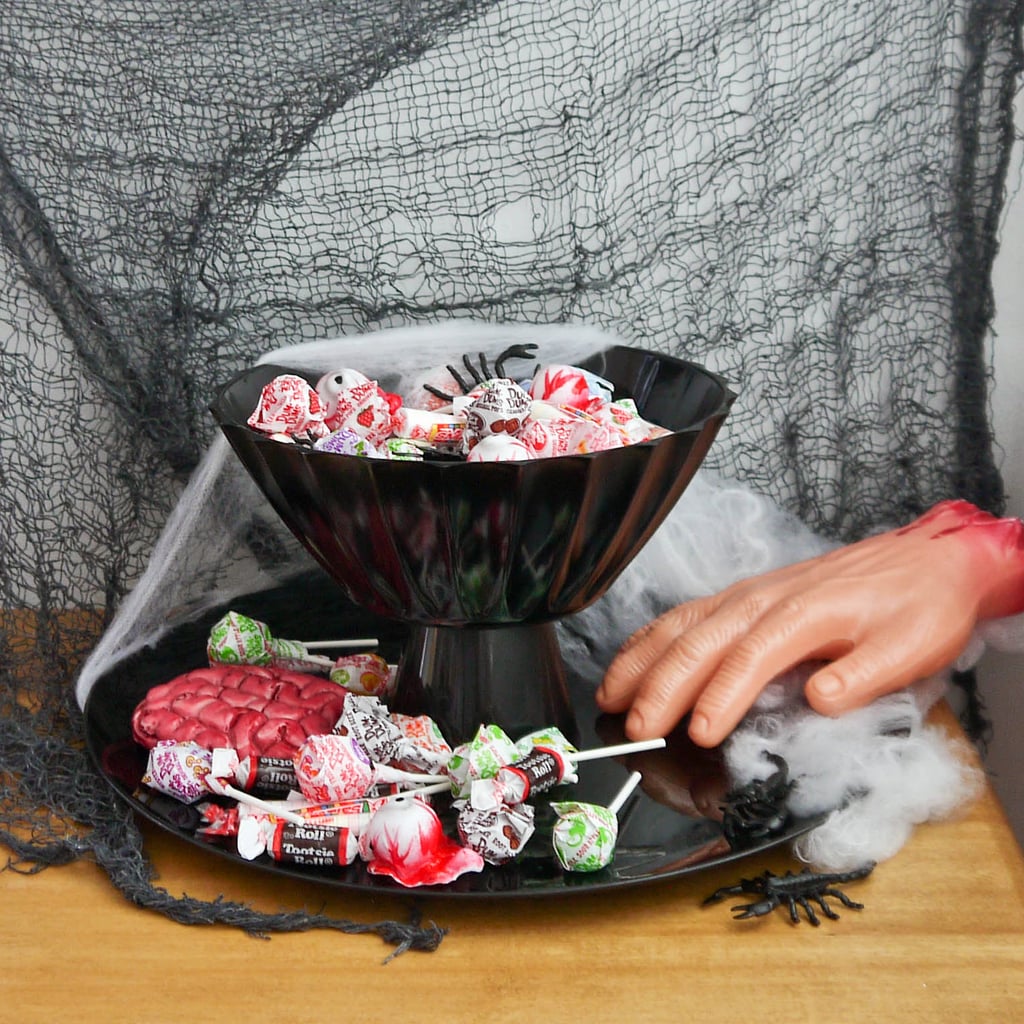 Hit the dollar store for everything needed to pull off this easy Halloween candy dish that's a spooktacular display for a party or outdoors for trick-or-treaters. Spray paint transforms the plastic containers into smoky glass ready for a ghoulishly good time. Plus, this project comes together in no time and for only a few dollars, leaving lots of extra cash in your pocket for Halloween treats. Here's how to make the dish.
What You'll Need:
Plastic 14-inch serving tray
Plastic serving bowl
Plastic cup
Black spray paint
Newspaper
Superglue
Directions:
Take the serving platter, serving bowl, and plastic cup outdoors with the newspaper and spray paint. Cover an area with the newspaper; then position the plater and bowl upside down and coat with the spray paint, which gives the plastic containers a smoked black glass look. Coat the inside of the cup with paint too. And painting the outside of the plastic makes the tops safe for food.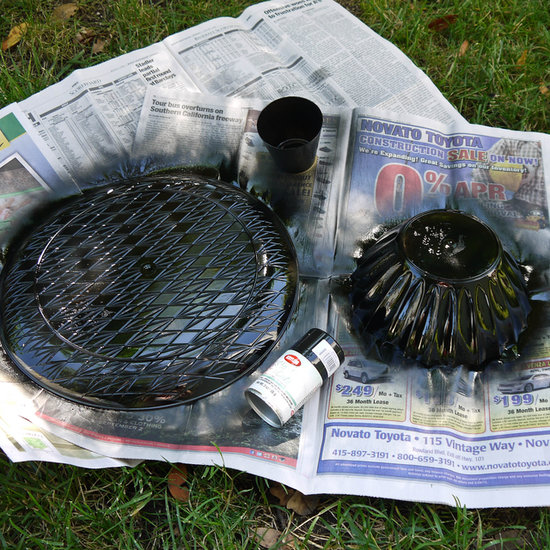 Allow the containers to dry and then touch up as needed. Let dry before starting the next step.
To assemble the candy dish, place the serving platter on your work surface and then flip the cup over and center on the tray. Mark the spot with a permanent marker and then line the lip with superglue. Carefully place the cup on the platter.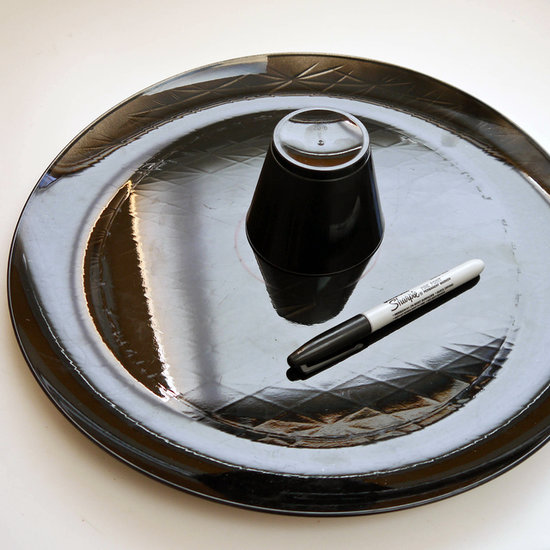 For the top of the dish, align the bowl over the cup and then mark with the marker. Remove the bowl and coat the rim of the base of the cup with superglue. Carefully position the bowl, and your candy dish is ready to use.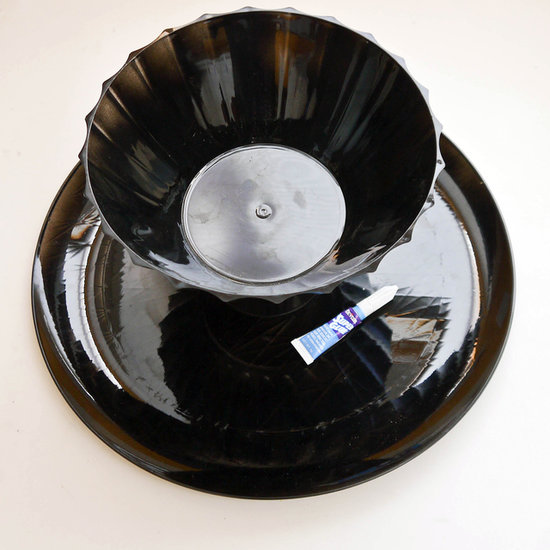 Fill with candies, plastic bugs, and other goodies for Halloween fun!