DIY Halloween Costume Award Trophies
These DIY Halloween Costume Award Trophies Are Too Cute to Handle
If you're hosting a Halloween costume party this year, everyone will be dying (pun intended) to get their hands on one of these ridiculously adorable DIY skeleton trophies from Make It & Love It.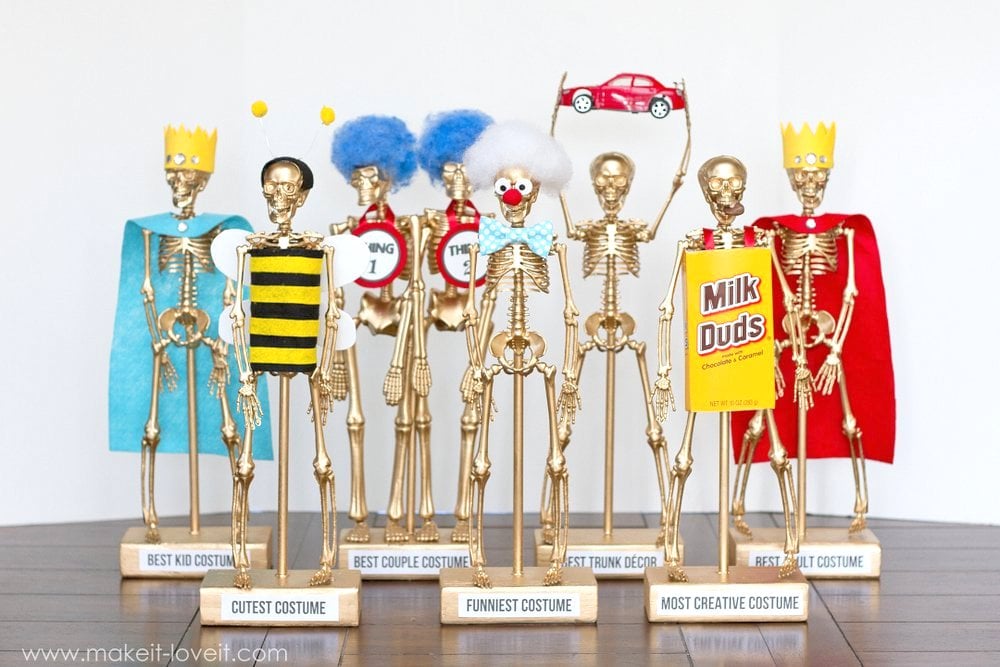 We are having a little Halloween party on Wednesday night at our church and I volunteered to make the prizes for the costume contest. So, I scoured the internet for inspiration . . . and found these hilarious little Skeleton Trophies over on U Create! Man, I loved them. So, I added a few more categories and WENT TO TOWN!
Seeing them all together . . . looks as though they're having their own little Halloween party! And for that reason, I think I'm going to make more, just to keep in my Halloween Decor stash and set up on a shelf each year. They just crack me up!!! (Maybe no one will win them at our party and I can bring them home?)

Head over to Make It & Love It for the full tutorial on how to make these adorable trophies!