DIY Head in a Jar
What a Scream! Floating Head in a Jar DIY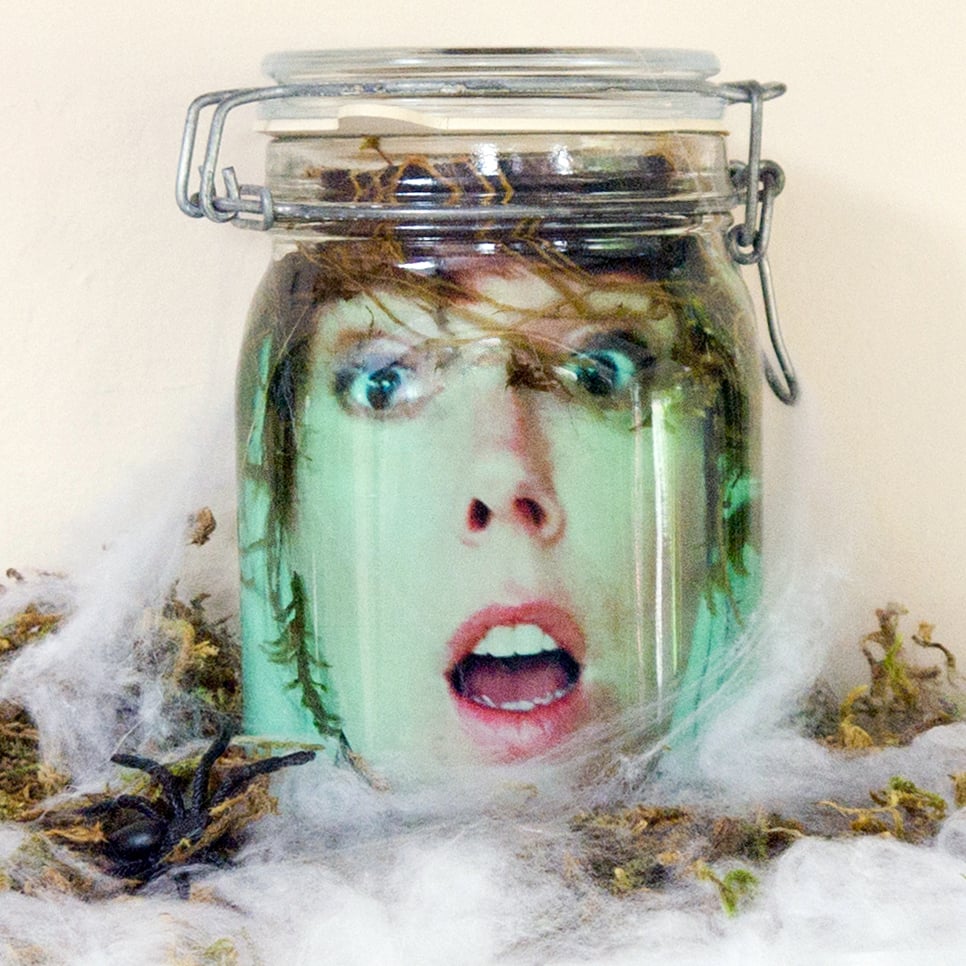 Make a bit of Halloween decor that will really turn heads with this fun DIY. We know you already love taking selfies, making this a spooky way to put one on show. And this project is so easy, which makes it fun to do with your nieces or nephews — creating a collection of mini heads in a jar!
What You'll Need
Printed picture of yourself
Scissors
Sealable glass jar
Craft moss
Burlap
Green food coloring
Directions:
Take a picture of yourself against a white background and then size to fit the jar you're using. Print on glossy film paper, or head to your local copy center and get a bit of help. My jar was six inches in height, so I created a horizontal image to roll into the jar. Trim around the picture and drop in the container.
Now you can sprinkle some craft moss into the jar to add a bit of icky texture along with a few strands of burlap, which looks a bit like hair floating in the water.
Add two drops of green food coloring to the jar and then fill with water. Close the lid and enjoy your mini floating head! If you find a few bits floating in front of your face, you can easily move with the help of a wooden skewer. Place on your mantel or nestled in with your Halloween decorations for a spooky-good time.
Pin It!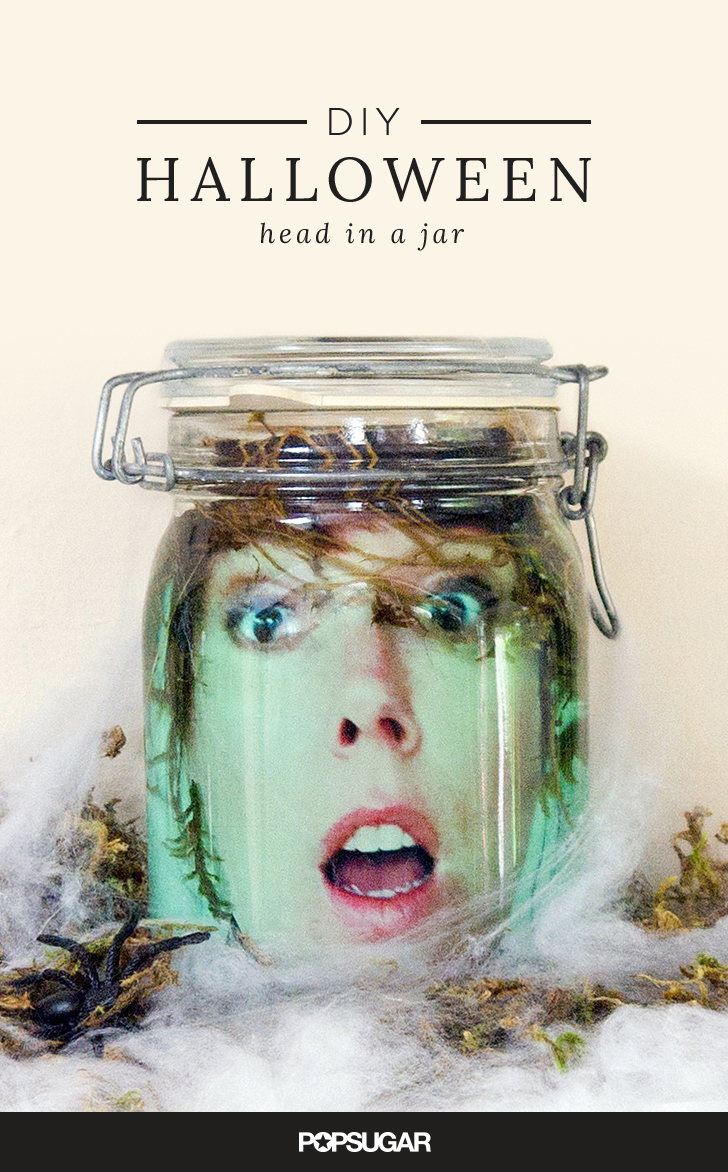 Want more Halloween DIYs? Check out these costumes you can make on the cheap.
Image Source: POPSUGAR Photography / Sarah Lipoff