DIY Map Votive
Set the Mood With a DIY Map Votive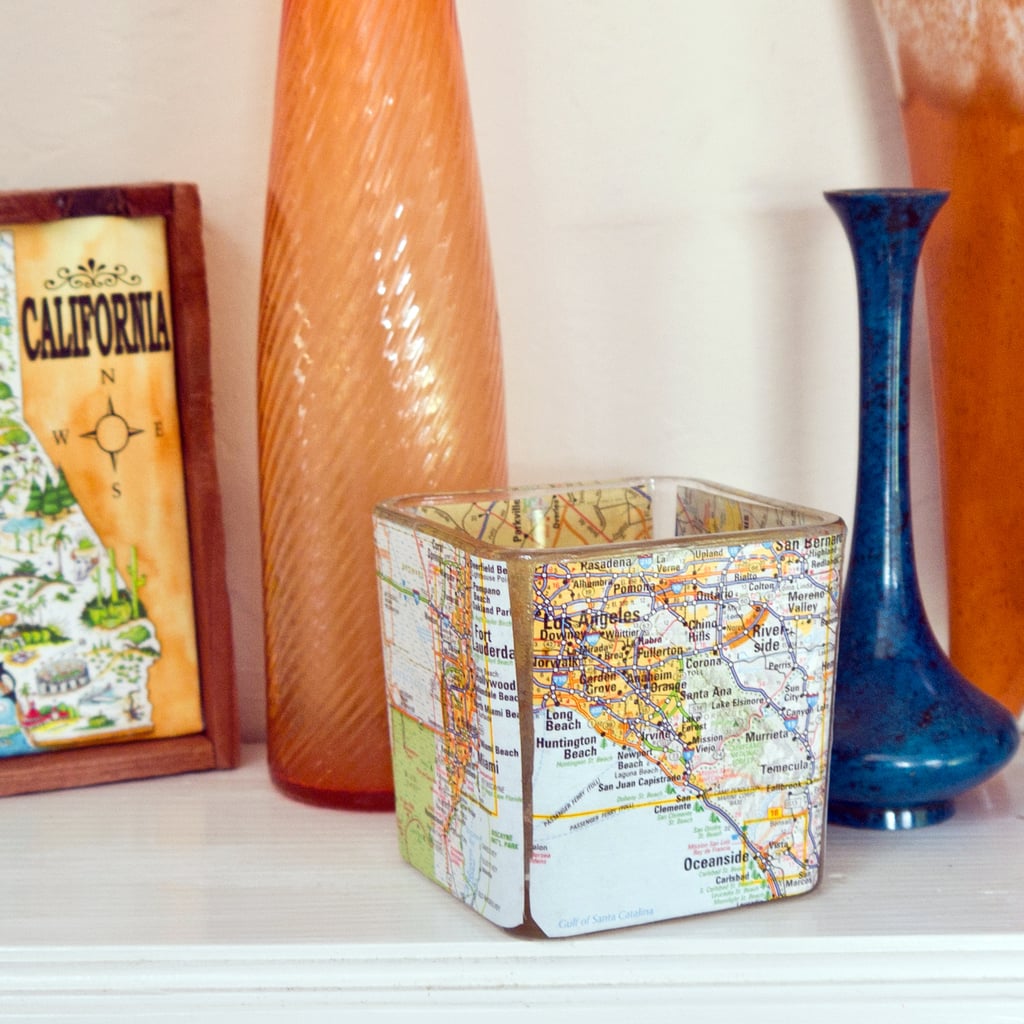 Create just the right subtle glow with the help of dollar-store votives and an old atlas. And what's fun about this DIY is you can select sections from your old atlas to feature, such as your favorite destinations or ones that mean something special. For just a few dollars, you'll have something cute and meaningful to display in your space or to give as a personalized gift for any occasion.
What You'll Need:
Glass votive or jar
Old atlas or maps
Scissors
Paintbrush
Mod Podge
Scrap paper
Directions:
Head to the dollar store for glass candle votives, or use old jars for a cute look. Squared containers work best. Place the votive over the map, and use a pencil to trace the side. If you're using a rounded votive, you can roll the glass and trace the arc of the upper lip and then the bottom of the glass, creating one long section.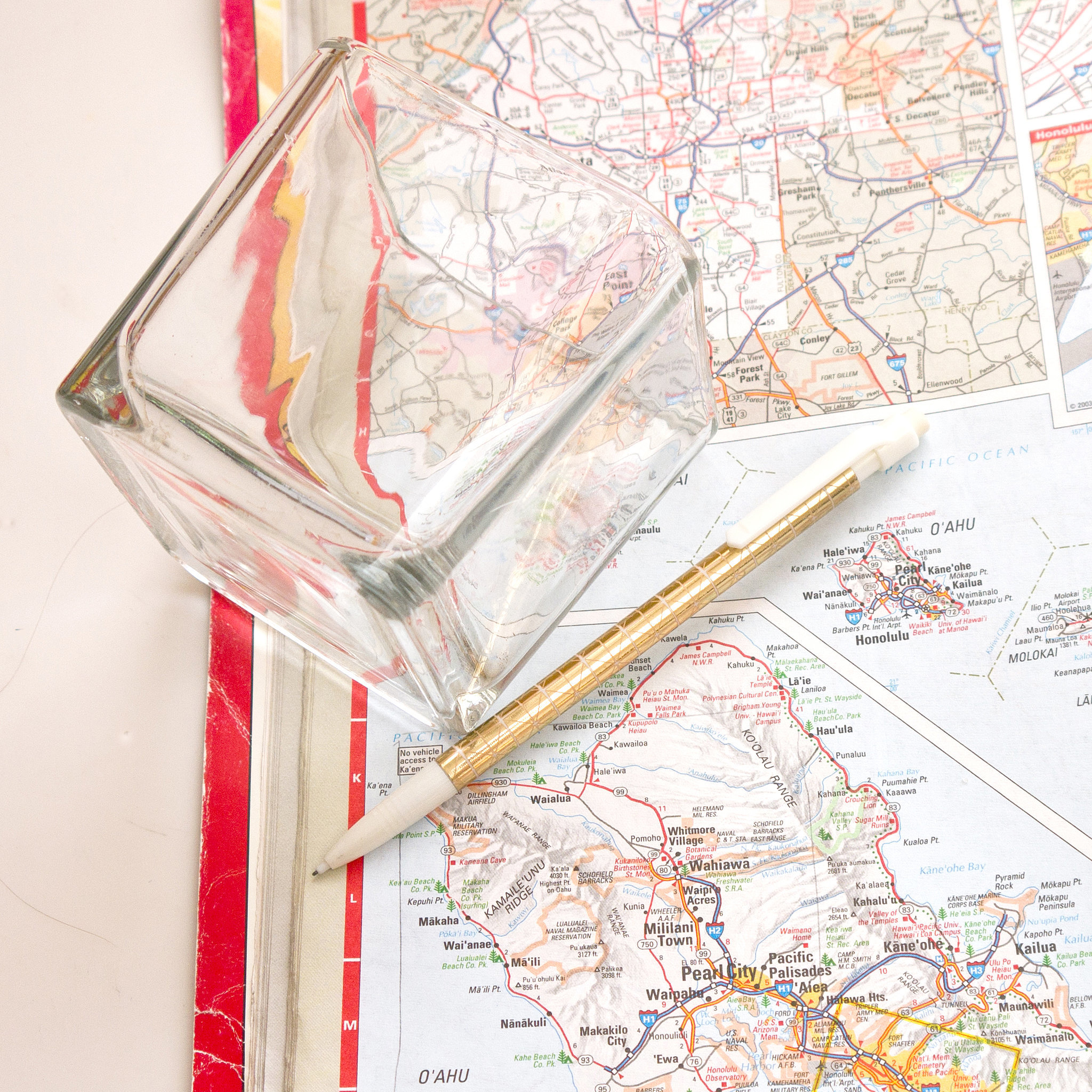 Cut out the map, and trim as needed. If using a squared votive, continue cutting sections of the map until you have four sections.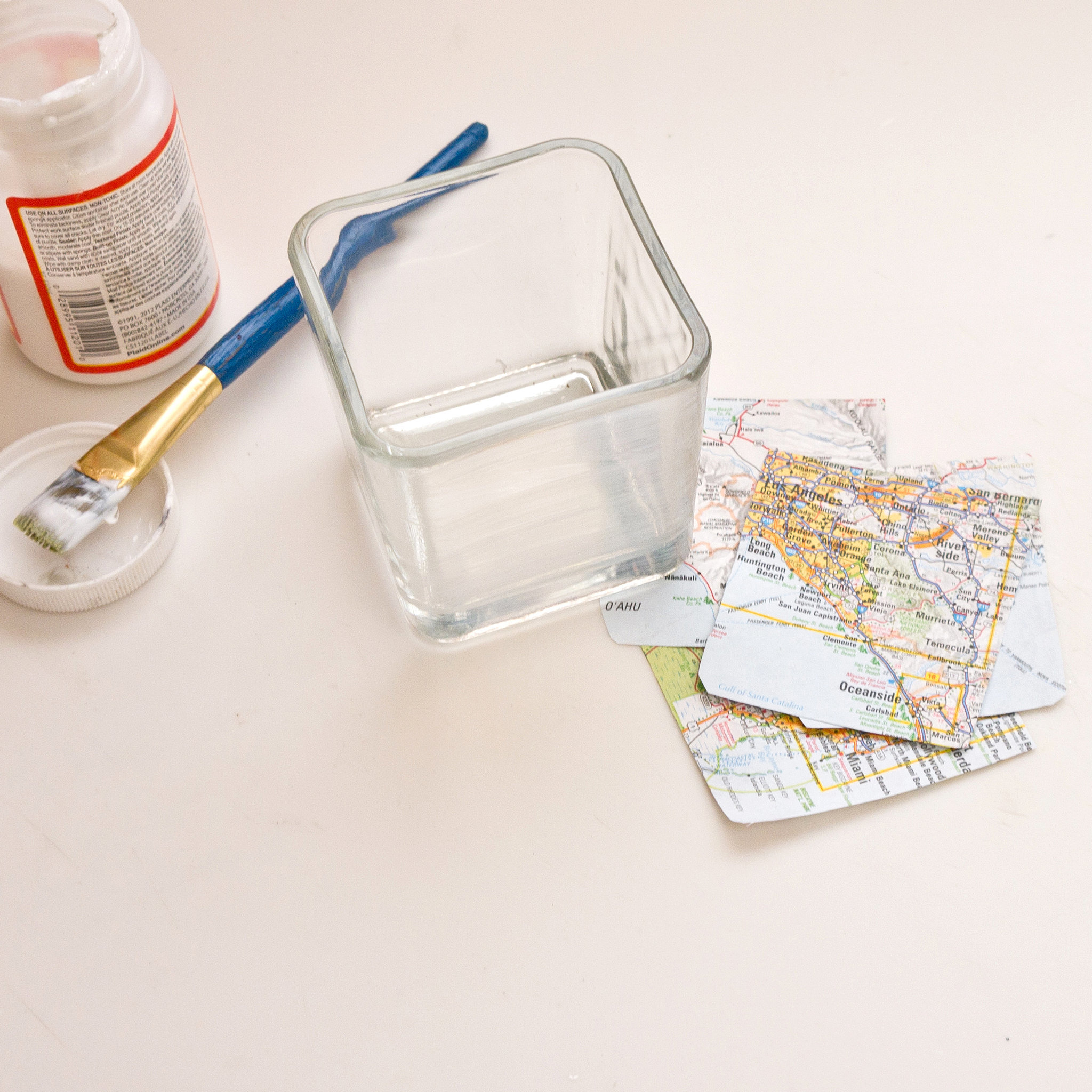 Cover the side of the glass with Mod Podge, and then gently smooth a piece of the map over the paste. Keep working around the votive.
Now cover the outside with a thick coat of Mod Podge, and let it dry. Pop in a tea light, and you have a unique candleholder or homemade gift for someone who loves to travel!